Saudi-led coalition air strikes 'hit Yemen school'
Around 70 people have died in fresh fighting around the country, as first US drone strike under Trump administration kills two Al-Qaeda militants in southern province 
Sunday 22 January 2017 16:01 GMT
Comments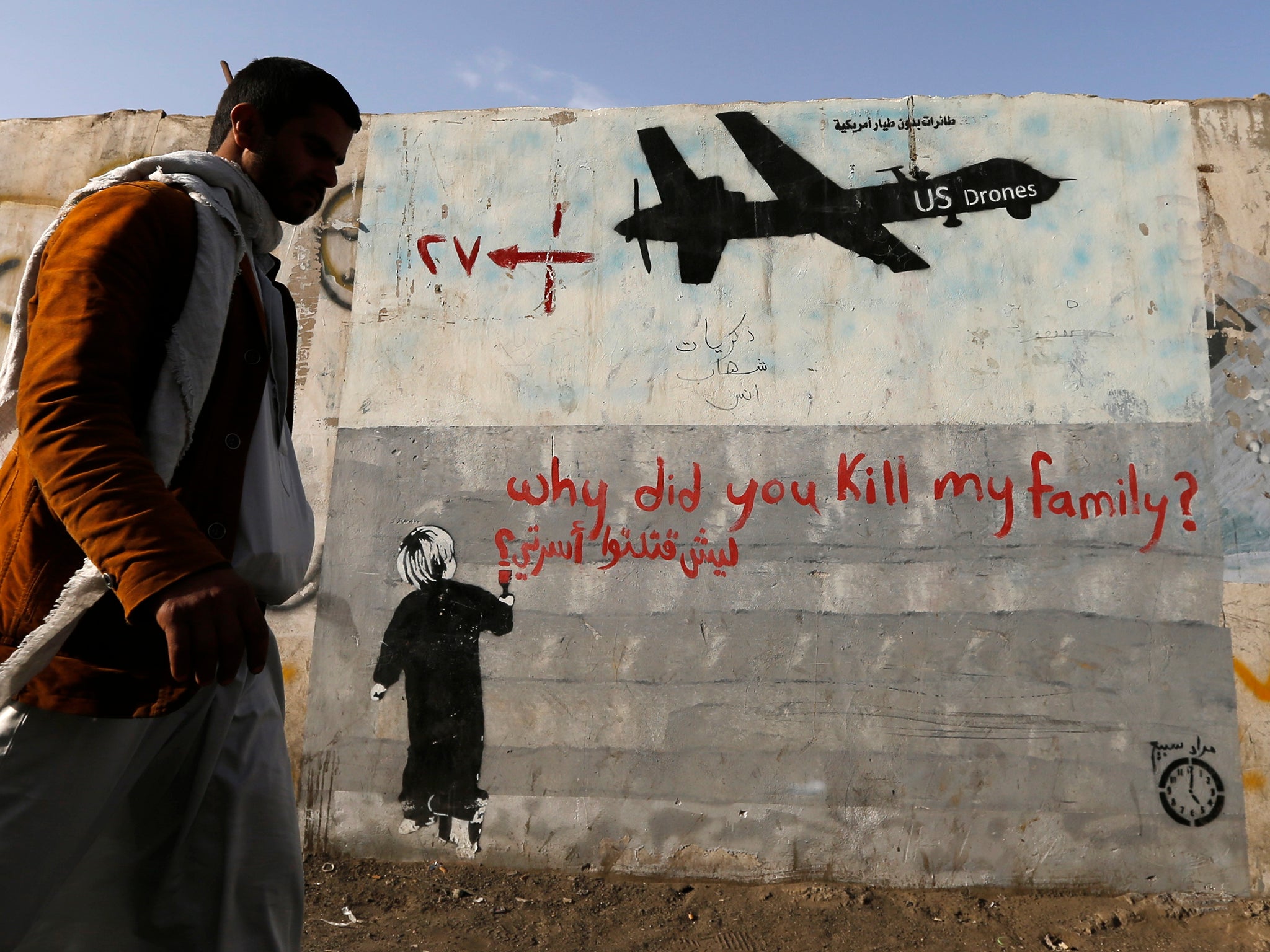 A school just outside the Yemeni capital of Sana'a has been hit by a Saudi-led coalition air strike, the rebel news agency has said.
Saba, the news service run by the dominant Houthi movement since it seized control of Sana'a in 2015 said that four missiles had hit the Guards School building north of the capital.
The strike took place on Sunday, which is a working day in most of the Muslim world. No casualties have yet been reported.
At least two civilians have died in the last 24 hours thanks to more than 45 strikes across the country, Saba said, citing Houthi officials. Agence France-Presse reported that 70 people had been killed in fresh fighting, according to medics.
The raids and deaths have not yet been fully verified by monitors.
More than 10,000 people have died since the conflict in Yemen descended into full-scale civil war almost two years ago, the UN says. The fighting has also exacerbated hunger and disease in the Middle East's poorest country.
A Saudi-led coalition has intervened on behalf of Yemen's exiled government since March 2015 against the Iran-allied Houthi movement in what Riyadh says is aimed at curbing creeping Iranian influence in the region.
The campaign has been widely criticised for hitting civilian infrastructure, including the bombing of a Sana'a funeral that killed 140 people in October last year.
Why Yemen's future threatens to destroy its past
Show all 4
Several Western governments – including the UK – have also been rebuked for selling arms to Saudi Arabia, which rights groups say are destined for use in the conflict.
All previous attempts to broke a peace deal between the Yemeni government and rebels have so far failed.
Elsewhere in the country, two suspected members of al-Qaeda's Yemen branch were killed in what local officials said was a US drone strike over the weekend.
If confirmed, the strike is the first such attack to have taken place since US President Donald Trump took office on Friday.
The Trump administration has not yet laid out a clear policy on drone strikes.
Join our commenting forum
Join thought-provoking conversations, follow other Independent readers and see their replies