Saudi Arabia-led coalition kills 41 civilians in strike on market in Yemen
A witness, Mazahem Khedr, said 'dozens were killed' and that he saw wounded people screaming for help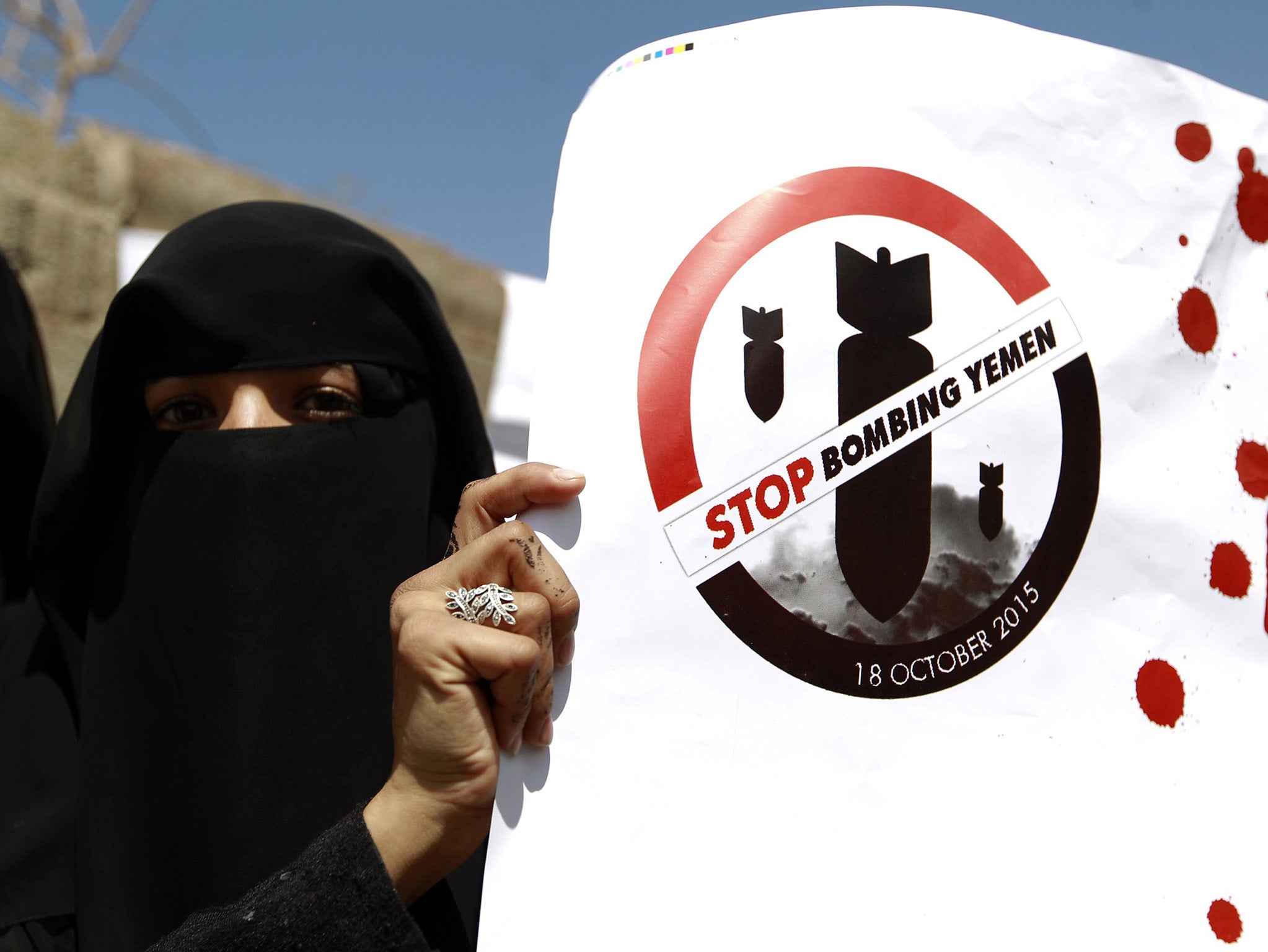 More than 40 civilians have been killed in a Yemen market by Saudi-led coalition warplanes, officials have said.
According to news agency AFP, an official at a hospital run by Doctors Without Borders (MSF) said the facility had received the bodies of 41 people killed in the raids, along with 35 people who were wounded.
A health official said the casualties were civilians and included children, adding that "the toll could rise".
"The scene was terrifying," Showei Hamoud told Associated Press by phone from Mastaba. "Blood and body parts everywhere." Many of the dead are children who work stalls or carry goods in return for tips, he said.
"People collected the torn limbs in bags and blankets," he said, adding that he could count up to 40 motionless bodies.
A second witness, Mazahem Khedr, said "dozens were killed" and that he saw wounded people screaming for help. Mohammed Mustafa said people were afraid to help the wounded, fearing a third airstrike.
Amnesty International said on Monday that the kingdom has led a "devastating" campaign of "unlawful" air strikes and bombardment of civilian targets in Yemen. "Thousands have died. Many more have been injured and displaced. Yemen is now in a humanitarian crisis," they added.
The group also urged US President Barack Obama to cancel 'one billion dollar' arms sale the oil-rich kingdom. "President Obama has authorized the sale of over 18,000 bombs and 1,500 warheads to Saudi Arabia. These bombs have not yet been delivered.
"Amnesty International has found both unexploded U.S. bombs and fragments of exploded U.S. bombs in the ruins of Yemeni homes and other civilian objects."
The World Health Organisation says more than 6,200 people have been killed in the conflict since March 2015 and the United Nations has warned of a "human catastrophe unfolding in Yemen".
Additional reporting by wires
Join our commenting forum
Join thought-provoking conversations, follow other Independent readers and see their replies