Saudi Arabia demands Russia stop bombing raids because 'it's killing innocent victims'
The UN ambassador says the country has concerns about airstrikes on Homs and Hama 'where Isis forces are not present'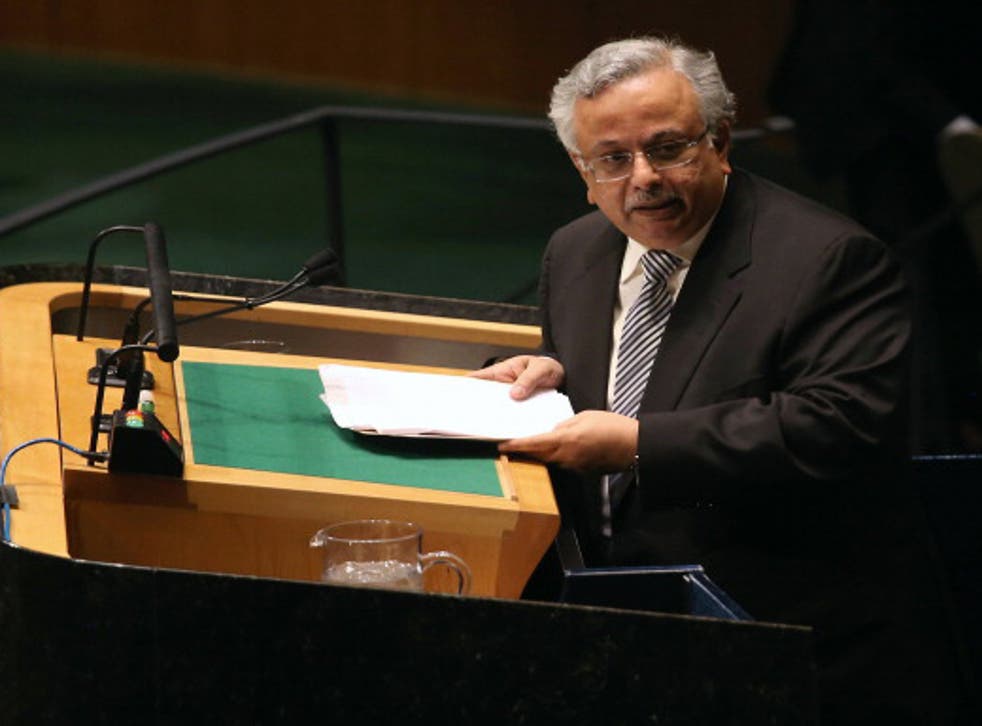 Saudi Arabia has demanded Russia ends its air strikes on Syria because a "number of innocent victims have been killed".
Speaking at the UN in New York, the Saudi ambassador Abdallah al-Mouallimi said: "The delegation of my country expresses its profound concern regarding the military operations which Russian forces have carried out in Homs and Hama - places where Isis forces are not present.
"These attacks led to a number of innocent victims. We demand it stop immediately and not recur."
Saudi Arabia has backed several Sunni rebels against Syrian president Bashar al-Assad during the three-year conflict.
The move is likely to further strain relations between the two nations, which were said to be improving after Deputy Crown Prince Mohammed bin Salman went to Moscow in June to sign military and energy agreements.
Riyadh is said to still be angry about a Russian veto on a 2012 UN Security Resolution calling for Mr Assad to step down, drafted by the Saudis and backed by Western powers.
Russia admitted it was not just targeting Isis as it began the second day of airstrikes against rebel groups in the country.
But the Kremlin has continued to deny that the first strikes on Wednesday had hit non-Islamist rebels despite reports that three children were among 33 civilians killed.
US and Russian forces have agreed to meet "as soon as possible" to make sure their pilots do not come into conflict in Syrian airspace.
The US secretary of state John Kerry said he was prepared to welcome Russian airstrikes as long as they remained focused on Isis.
Initial reports suggest Russian targets on Thursday included Jabhat al-Nusra, a stronghold of an Islamist coalition believed to be supported by the Saudis.
Dmitry Peskov, the official spokesman for Vladimir Putin, said "well known" militant groups were in its sights but refused to confirm who they were.
Mr Peskov said: "These organisations are well-known and the targets are chosen in coordination with the armed forces of Syria."
Mr Putin has been accused of intervening in the region to shore up the position of Mr Assad rather than to defeat Isis.
Additional reporting by Reuters
Join our new commenting forum
Join thought-provoking conversations, follow other Independent readers and see their replies