Saudi Arabia election: Women post photos online after voting for first time
Women have been permitted to vote and stand in municipal elections for the first time in the Kingdom's history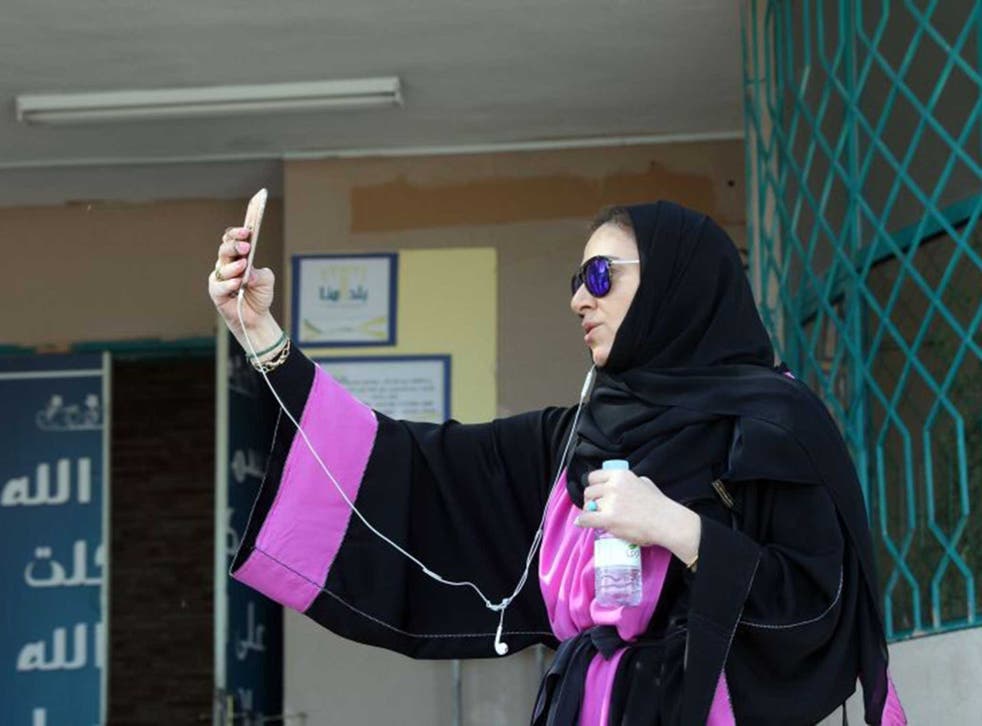 Women in Saudi Arabia are photographing themselves after they vote for the first time in the country's history.
Around 13,000 women have registered to vote in municipals council elections around the country. They can choose from 978 female candidates or among 5,938 men also standing for the positions.
In the face of strong disincentives to vote – women remain unable to drive themselves and fewer than one in ten are expected to cast a ballot on Saturday – many have hailed the election as a significant step-forward for women's rights in the ultra-conservative kingdom.
The photographs are indicative of Saudi women's innovative use of social media to have their voices heard. A number of the female candidates discussed how Snapchat in particular had helped them connect with potential voters during their campaigns.
Despite the pleased faces, many of the women face deep societal disapproval of their actions – both candidates and voters.
Abdullah al-Maiteb, standing outside a male voting station in the capital Riyadh, told Associated Press: "Her role is not in such places.
"Her role is at home managing the house and raising a new generation. If we allow her out of the house to do such business, who is going to take care of my sons?"
Women and men remained segregated, as per the laws of the Kingdom, throughout the election campaign. On Saturday 424 female-only polling booths had been set-up across the country.
The results of the election will be announced on Saturday.
Join our new commenting forum
Join thought-provoking conversations, follow other Independent readers and see their replies