Saudi Arabia says it has foiled Ramadan terror plot to blow up Mecca Grand Mosque
Suspect 'blew himself up after exchanging gunfire with security forces'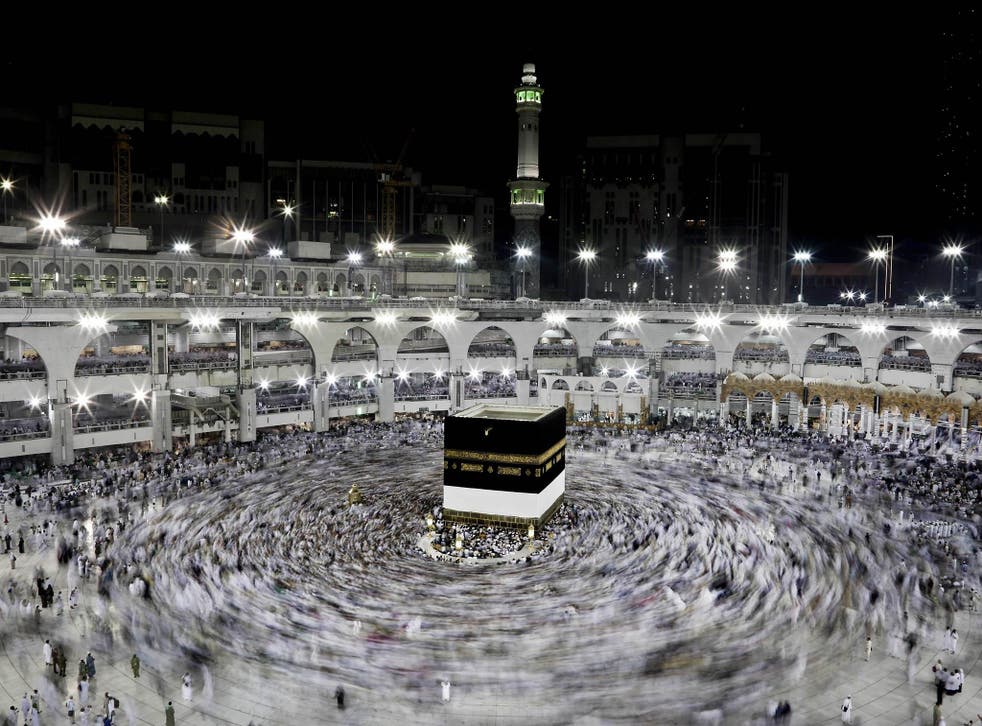 Saudi security services thwarted a suicide bomber planning to launch a terror attack at the Grand Mosque in Mecca on the last Friday of Ramadan, according to the country's Interior Ministry.
Eleven people were injured when a suspect blew himself up after exchanging gunfire with security forces during a tense standoff near Islam's holiest site, it is claimed.
The man had refused to surrender and opened fire when officers tracked him down and found him hiding in a home in the neighbourhood of Ajyad Al Masafi, in Mecca, on Friday.
He was part of a terrorist cell plotting to bomb worshippers gathering to pray at the world's largest mosque, the Saudi Interior Ministry claimed.
Saudi state television aired footage after the raid, showing police and rescue personnel running through the narrow streets.
The blast demolished the building, and its walls crushing a parked car.
Muslim pilgrims begin rituals in Mecca ahead of hajj
Nearby structures appeared to be peppered with shrapnel and bullet holes.
The Interior Ministry said the thwarted "terrorist plan" would have violated "all sanctities by targeting the security of the Grand Mosque, the holiest place on Earth."
"They obeyed their evil and corrupt self-serving schemes managed from abroad whose aim is to destabilise the security and stability of this blessed country," it said.
In pictures: Ramadan around the world

Show all 27
A second attack was foiled when five suspects, including one woman, were arrested during separate security operations that day, according to Saudi-owned news website Al-Arabiya.
The attacks were allegedly planned by three terrorist groups based in Mecca and Jeddah, though it is not yet certain who was behind the plots.
Isis has previously targeted Saudi Arabia because they are a member of the US-led coalition fighting the proscribed organisation in Iraq and Syria.
They claimed responsibility for a blast at a mosque in the city of Abha, which killed 15 people in August 2015.
Another suicide bomber killed four security officers near the Prophet's Mosque in Medina in July 2016.
Millions of Muslims from across the world have travelled to Mecca during the holy fasting month Ramadan.
Worshippers pray facing a cube-shaped shrine inside the Grand Mosque called the Kaaba, which is considered Islam's holiest site.
The Grand Mosque has been the target of militants before, in part because it represents a symbol of the ruling Al Saud family's clout in the Islamic world.
The Saudi monarch bears the title of "custodian of the two holy mosques."
In 1979, 250 militants seized the mosque and held it for two weeks as they demanded the royal family abdicate the throne.
When Saudi troops stormed the mosque, the official death toll was 229, including extremists and soldiers.
Additional reporting by agencies
Join our new commenting forum
Join thought-provoking conversations, follow other Independent readers and see their replies