Report: Saudi Arabia is willing to abandon Palestinians to make deal with Israel against Iran
Establishing diplomatic relations with Israel to strengthen opposition to Tehran is top of Riyadh's agenda, former Israeli defence minister claims 
Thursday 30 November 2017 16:13
comments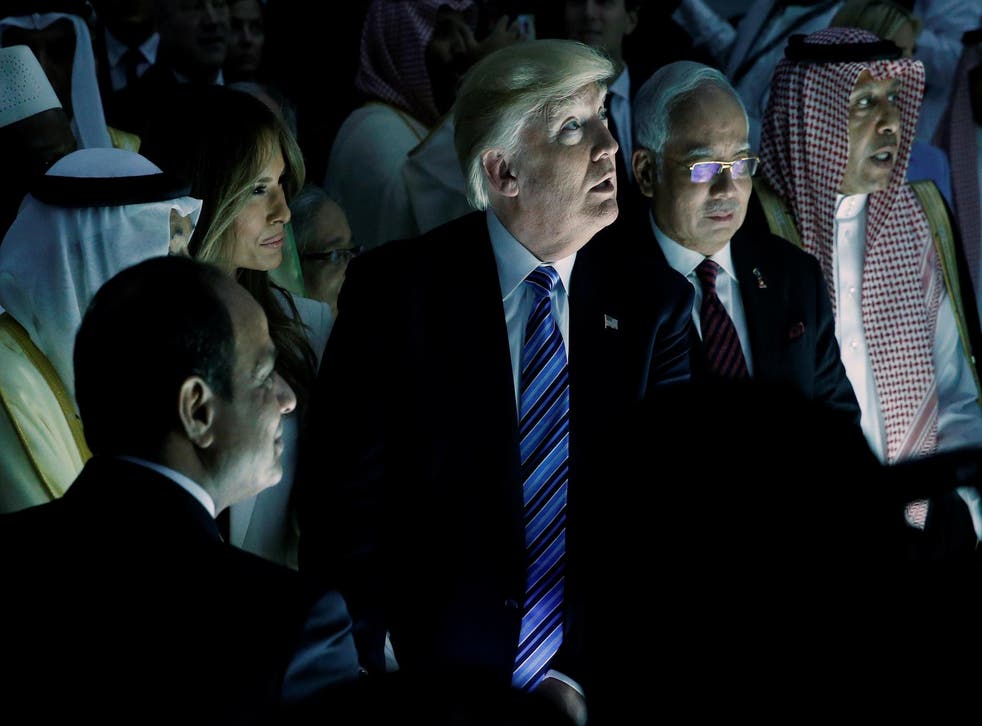 Saudi Arabia "doesn't give a damn" about the Palestinian cause, a former Israeli security advisor has said, as long as it can cement a deal with Israel against Iran.
The Kingdom is willing to accept almost any kind of Israeli-Palestinian peace deal, Israeli Prime Minister Benjamin Netanyahu's former defence minister Yaacov Nagal said in an interview with The Telegraph.
"They just have to say there is an agreement between Israel and the Palestinians, they don't care, they don't give a damn about what will be in the agreement," Mr Nagel said.
Trump: Israelis and Palestinians are 'reaching for peace'
"They need to say there is an agreement in order to go for next steps."
In recent months, relations between Riyadh and Tehran have deteriorated - while Saudi Arabia and Israel's relationship, united by their common foe of Iran, appears to be warming.
Establishing diplomatic relations would please US President Donald Trump, who counts the two countries as among his strongest allies against the perceived threat from Tehran.
Brokering a lasting Israeli-Palestinian peace deal is one of the Trump administration's only clear foreign policy goals to date.
While the US seeks to unite Saudi Arabia and other Arab states with Israel against Iran, many Middle Eastern countries are reluctant to get too close to the Israelis without progress on the Palestinian issue.
Palestinians protest the 100th anniversary of the Balfour Declaration

Show all 8
Saudi leaders themselves have to date not committed to formally normalising relations with the Jewish state.
Publicly, Riyadh's position is that Israel must abide by the 1967 Green Line for any such negotiations to take place.
Join our new commenting forum
Join thought-provoking conversations, follow other Independent readers and see their replies