Saudi Arabia's threat to 'sue people who compare them to Isis', prompts huge reaction from Twitter
The hashtag #SueMeSaudi accompanies messages from Twitter users taunting the country's government to sue them
Alexandra Sims
Saturday 28 November 2015 15:17 Comments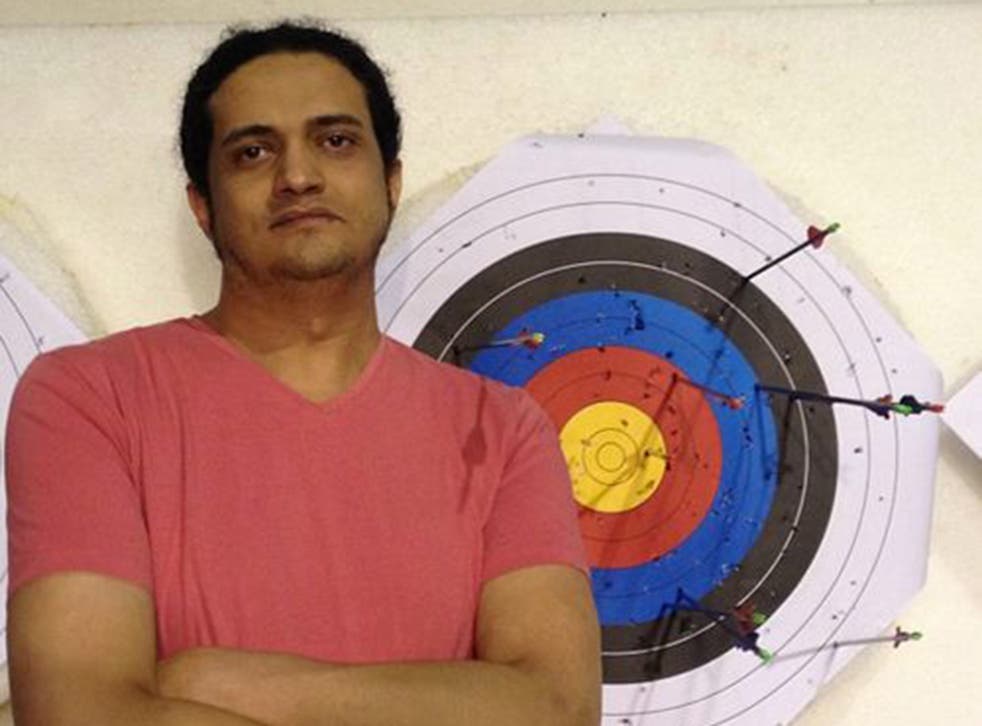 Hundreds are inviting Saudi Arabia to sue them after the state reportedly threatened legal action against any Twitter user who compares its decision to execute a poet to punishments carried out by Isis.
A source in the country's justice ministry told the newspaper Al-Riyadh, the department would "sue the person who described… the sentencing of a man to death for apostasy as being 'Isis-like'".
The announcement was prompted by someone on Twitter who compared the Kingdom's decision to sentence 35-year-old Palestinian poet, Ashraf Fayadh, for apostasy, or renouncing one's faith, to the punishments handed out by Isis, according to documents seen by Human Rights Watch.
"Questioning the fairness of the courts is to question the justice of the Kingdom and its judicial system based on Islamic law, which guarantees rights and ensures human dignity," the source told the pro-government newspaper.
They claimed the Kingdom's courts would not hesitate to put on trial "any media that slandered the religious judiciary of the Kingdom".
Saudi Arabia has not yet identified the alleged Twitter user.
The threat has not deterred people from defying the Saudi government, with many taking to the social media site to further liken the Arab country to Isis's regime.
The hashtag #SueMeSaudi accompanies many messages taunting the government to sue them for supposed libel.
Mr Fayadh has denied the charges and claims another man made false accusations to the country's religious police following a personal dispute, according to Human Rights Watch.
He has 30 days to file an appeal.
Isis has been accused of executing as many as 10,000 people, according to the Syrian Observatory for Human Rights. However, these figures are extremely difficult to verify.
The Kingdom has executed 152 people in 2015, the highest number on record since 1995, according to Amnesty International.
Register for free to continue reading
Registration is a free and easy way to support our truly independent journalism
By registering, you will also enjoy limited access to Premium articles, exclusive newsletters, commenting, and virtual events with our leading journalists
Already have an account? sign in
Join our new commenting forum
Join thought-provoking conversations, follow other Independent readers and see their replies