Two-thirds of British people think selling arms to Saudi Arabia is unacceptable
Findings come days before judicial review into UK arms exports to Saudi Arabia for use in Yemen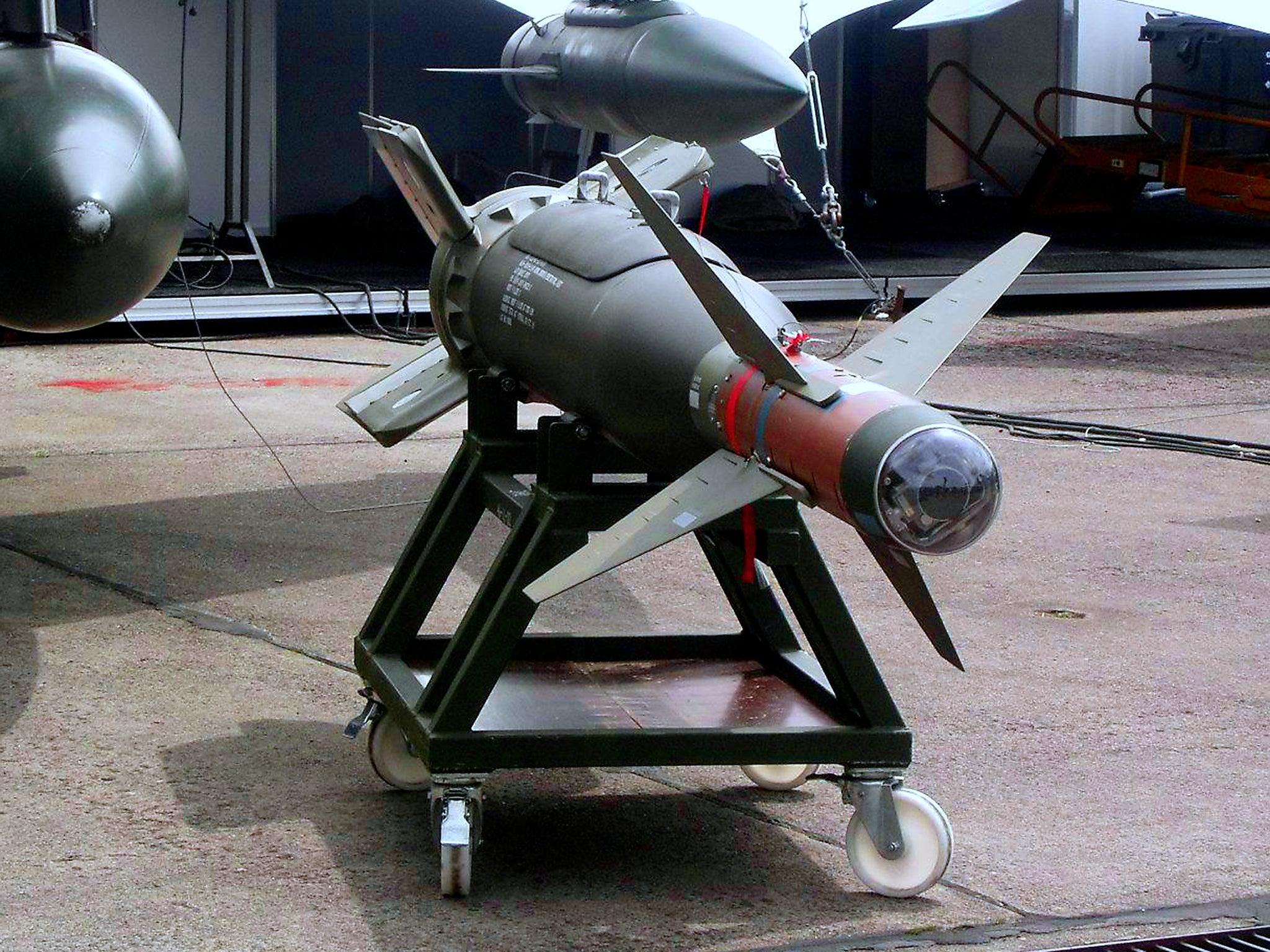 Nearly two-thirds of people in the UK oppose exporting arms to Saudi Arabia, a survey has found.
An Opinium poll of 2,000 UK adults found 62 per cent of them disagreed with the arms sales from the UK to the Middle Eastern nation, with only 11 per cent supporting them.
Nearly one in four respondents – 71 per cent – meanwhile opposed arms exports to countries that have been accused of violating international humanitarian law, with the same proportion opposing arms exports to countries with poor human rights records. Less than six per cent of people supported these acts.
The UK has licenced more than £3.3bn worth of arms to Saudi Arabia since it began bombing Yemen in March 2015, including licenced fighter jets, bombs and missiles, which have been used in Saudi's ongoing bombardment of the country.
The findings, collected by UK-based pressure group Campaign Against Arms Trade, come two days ahead of a judicial review into exports to Saudi Arabia, starting on Tuesday, which will review whether the exports are compatible with UK and EU legislation.
The high court case follows calls from campaign groups, led by Campaign Against Arms Trade, for the Secretary of State for International Trade to suspend all extant licences and stop issuing further arms export licences to Saudi Arabia for use in Yemen while a full review takes place.
It has the potential to derail arms sales to Saudi Arabia – and could have major consequences for defence exports to other countries.
Several international organisations and many humanitarian NGOs have condemned the ongoing Saudi air strikes against Yemen as unlawful, listing a number of violations of international humanitarian law (IHL), including causing disproportionate harm to civilians and the destruction of cultural property.
The country says it is investigating whether it has carried out violated international human rights laws.
Andrew Smith, a spokesman for Campaign Against Arms Trade, described the UK's provision of arms to Saudi Arabia as a "slap in the face" for the victims of the Saudi-led attacks on Yemen.
"The UK public is rightly appalled by arms exports to abusive dictatorships like the one in Saudi Arabia. The Saudi regime has a dire human rights record at home and has used UK arms to create a humanitarian catastrophe in Yemen," said Mr Smith.
"For decades now, the UK has given uncritical political and military support to the Saudi Royal family. The message it sends is an endorsement of the repression taking place, and a slap in the face for those they are brutalising at home and bombing in Yemen."
The situation in Yemen
Show all 14
The case will also include a joint intervention by Amnesty International, Human Rights Watch and Rights Watch UK, and one by Oxfam.
For decades, Saudi Arabia has been by far the largest buyer of UK arms.
Last month, the Ministry of Defence recently said it had noted 252 alleged violations of international humanitarian law carried out by the Saudi-led coalition in Yemen's civil war, but declined to say whether UK-made weapons had been used in any of the tracked incidents.
More than 10,000 people have died since the conflict in Yemen descended into full-scale civil war almost two years ago, according to the UN, and the fighting has exacerbated hunger and disease in the Middle East's poorest country.
Join our commenting forum
Join thought-provoking conversations, follow other Independent readers and see their replies