Saudi Arabia upholds blogger Raif Badawi's sentence of 1,000 lashes and 10 years in jail
Punishment had been postponed since January after an international outcry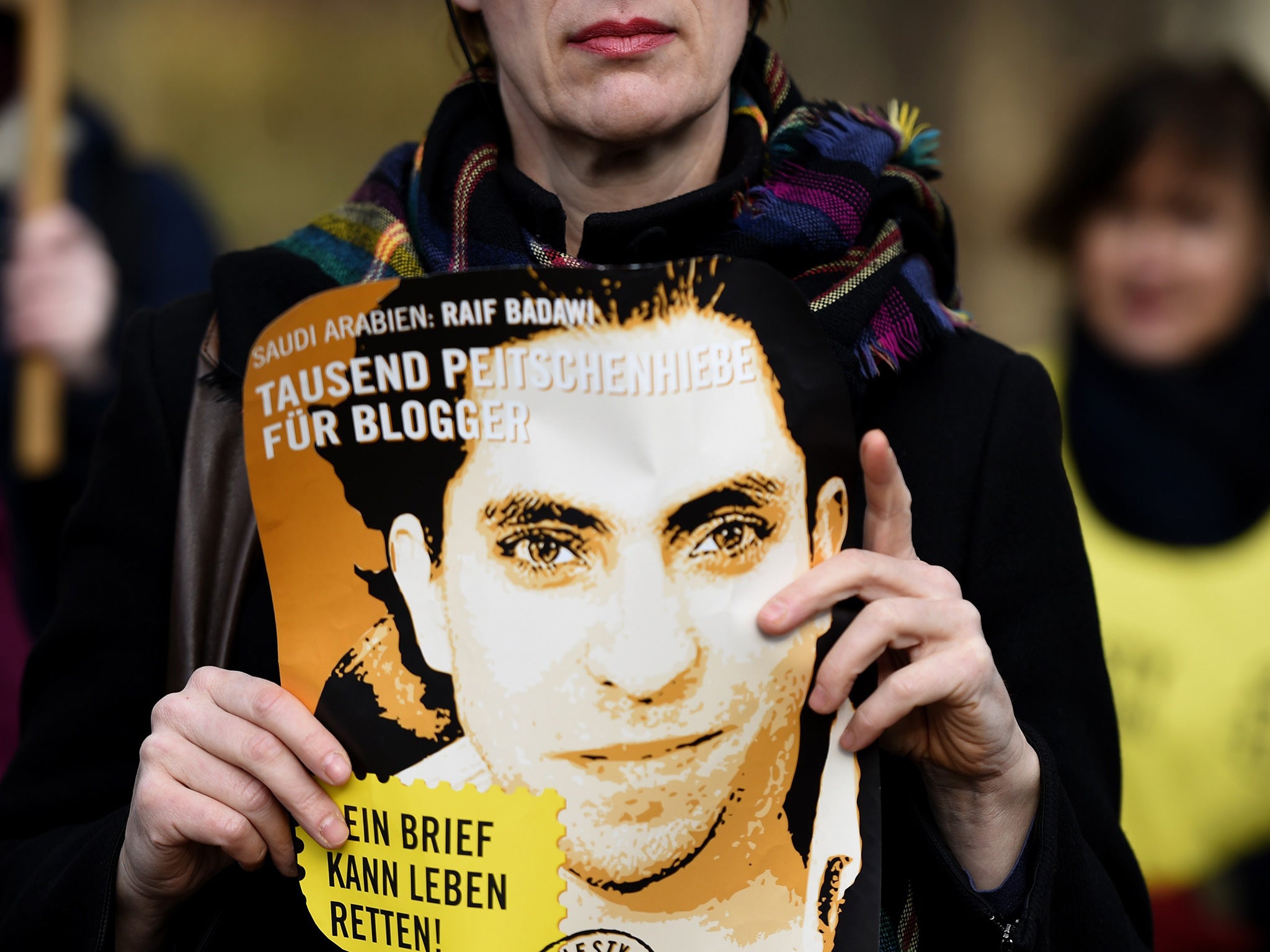 A court in Saudi Arabia has upheld the decision to sentence the liberal blogger Raif Badawi to 10 years in prison and 1,000 lashes.
Despite condemnation from governments and human rights charities around the world, Badawi was arrested in 2012, charged and ultimately sentenced for "insulting Islam through electronic channels".
He was subjected to the first 50 lashes in a public square in Jeddah in January. The punishment was captured by an onlooker in mobile phone footage which provoked worldwide protests.
Ensaf Haidar, Badawi's wife, told The Independent she now expects the lashes to continue, with the decision to uphold the sentence by the Saudi Supreme Court meaning she and the family's lawyers have no recourse for further appeal.
Describing her reaction after the decision was announced, Ms Haidar said: "I'm shocked.
"The flogging will start again and no one cares," she added. Asked what could be done now to fight for her husband's cause, she said: "Really, I don't know."
Amnesty International responded by saying: "Blogging is NOT a crime." It provided details of five ways social media users can help Badawi, including tweeting Saudi Arabia and contacting the kingdom's embassies.
David Nichols, Amnesty International's senior executive officer for EU foreign policy, told The Independent at the end of last month that EU officials and the bloc's foreign ministers had all pledged to raise Mr Badawi's case, and human rights more generally, in their dealings with the Saudi authorities.
"But there is no evidence of that taking place," he said. This apparent silence comes despite continued use of corporal and capital punishment in Saudi Arabia. Reports suggested that 88 people had been executed in there this year, surpassing the total for 2014.
"There are quite clearly many different interests at play," said Mr Nichols. "Not just with Saudi Arabia, but with all countries in the Gulf – concerns such as energy, such as trade, but also on counter-terror cooperation as well."
Join our commenting forum
Join thought-provoking conversations, follow other Independent readers and see their replies