Saudi Arabia women's rights reforms less extensive than they appear, campaigners warn
'We can't say this has dismantled the system. There is still a long way to go to make sure women are not second-class citizens,' says campaigner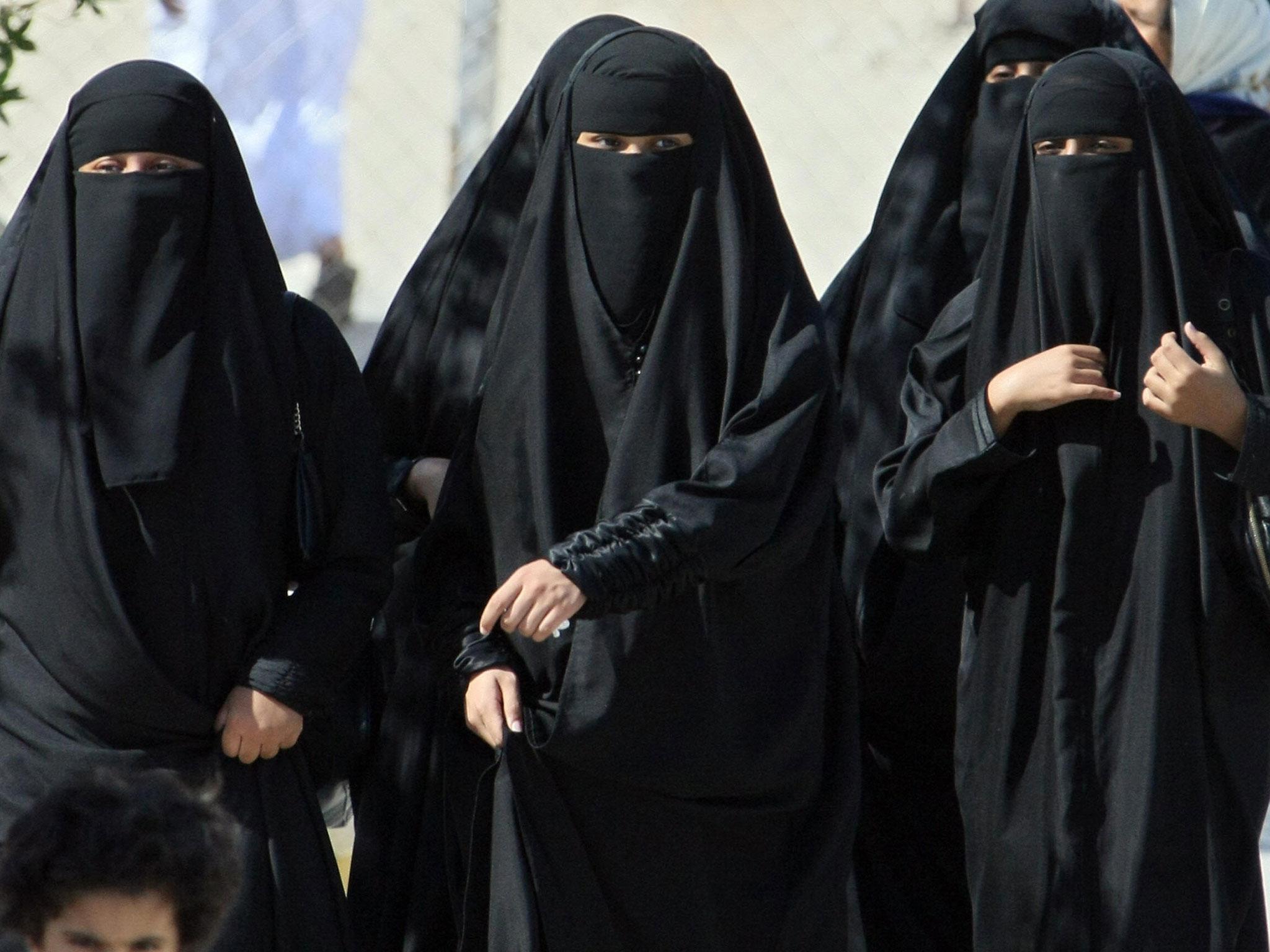 Saudi Arabia's reforms on women's rights are radically less extensive than they initially appeared to be and women remain "second-class citizens" in the country, campaigners have said.
The warning comes after Saudi Arabia, in a historic move, last week announced women would finally be allowed to apply for a passport and travel without gaining the consent of a male guardian.
The new royal decrees give women the right to register births, marriages and divorces, to be issued official family documents and be guardians to minors.
But it has now emerged there is a serious lack of clarity over whether women will be able to travel abroad independently. Saudi Arabia's Centre for International Communications and local media outlets reported the changes will also allow women to leave the country without permission from a male guardian, but the council of ministers' (the Saudi Arabian cabinet) decision made no mention of changes to that requirement.
Human Rights Watch has urged the Saudi authorities to immediately clarify whether women in Saudi Arabia can leave the country without permission, but they have failed to do so.
World news in pictures
Show all 50
Under the kingdom's restrictive guardianship system, women are deemed legal minors and cannot marry, divorce, travel, get a job, be released from prison or have elective surgery without permission from their male guardians. Often a woman's male guardian is her father or husband and in some cases a woman's own son.
Most elements of the guardianship system remain in place despite the newly announced reforms – women still need the permission of a male guardian to get married or divorced, open a business or, sometimes, even to access healthcare.
They also require permission from a male relative to live on their own, as well as leave prison if they have been detained, or exit a domestic abuse shelter. Unlike men, they still cannot pass on citizenship to their children, nor can they provide consent for their children to marry.
Rothna Begum, senior women's rights researcher at Human Rights Watch, said it was imperative the Saudi authorities clarified whether women can travel without the permission of a male guardian.
"It is the piece of news everyone has taken away from the announcement," she told The Independent. "It has been leaving us all very confused. I think they are trying to take as much credit as possible without having already done it. They have got all the headlines."
She noted that if it does transpire women still require a male guardian's permission, a controversial Saudi government app that can be used by men to track women and stop them from travelling will remain in force.
Absher, an app owned and operated by the kingdom's interior ministry which is available in the Saudi version of Google and Apple online stores, is still allowing men to permit or decline travel for female dependents, Ms Begum said.
The app, which has been dubbed the "wife-tracking app", has been downloaded more than one million times and gives men the power to grant and rescind travel permission for women and to set up SMS alerts for when they use their passports.
Ms Begum said: "The reforms are really important in some ways but in other ways, they are not as big as they seem.
"However, we do have to celebrate – these are really big changes and this is a crucially important decision. But we can't say this has dismantled the system. There is still a long way to go to make sure women are not second-class citizens."
She drew attention to the crackdown over the last year on some of the country's leading women's rights activists who had campaigned for the right to drive or gain equal rights to men.
These women, including prominent campaigner Loujain al-Hathloul, who defied the kingdom's recently overturned ban on female drivers, are currently facing trial and several of them say they have been tortured while in detention. In November last year, human rights organisations started reporting accusations Saudi interrogators tortured at least four of the women, including with electric shocks and whippings, and had sexually harassed and assaulted them.
"When the driving ban was lifted we could not celebrate it as women were in jail," Ms Begum added. "And now we have the same problem with these reforms. It is a bittersweet victory for the women's rights activists. They are not being honoured. They are being punished for the campaigning the authorities have conceded to."
But Ms Begum hailed the new decision to allow women to register their marriages and divorces – saying this tackles the problem of men not registering them.
"It is really important," she said. "If a man divorces a woman which often happens unilaterally, she can try and ensure the divorce is registered. But it does not change the discrimination within divorce. Men can just divorce women with no cause whatsoever and without having a witness.
"Normally in any jurisdiction, you still have to go to the courts. They can do it in a text message. Sometimes he does not have to notify her. There are times where the woman might not find out she has been divorced until years later. Women do not have the same right in Saudi. They have to go to court."
The reforms allow women, along with their husbands, to be considered a "head of household" to their children, which should improve Saudi women's capacity to carry out government business on their children's behalf. The government removed language requiring women to live with their husband.
Dana Ahmed, a researcher on Saudi Arabia at Amnesty International, hailed the new reforms as a "major breakthrough" for women's rights and one of the biggest steps the authorities have taken in recent years to ease guardianship laws.
She said: "It is unclear how some of the reforms will be implemented and how far they will go given that not all of the reforms mentioned have been amended under law. There is some way to go for women's equality in Saudi because there are still gaps and laws that enable discrimination against women".
Ms Ahmed said it was not clear whether the reforms would stop male guardians being able to file cases of disobedience and absence from home against women, which are punishable by imprisonment and flogging in the kingdom.
Saudi Arabia imposes a very strict interpretation of Islam known as Wahhabism and women are forbidden from mixing freely with members of the opposite sex.
The guardianship system in Saudi makes it almost impossible for victims of domestic violence or sexual abuse to seek justice or protection because the police often insist that women and girls obtain their guardian's authorisation to file complaints even if the complaint concerns the guardian.
Abortion is illegal in the Middle Eastern country unless a woman's health is at risk and sexual relations outside of marriage are criminalised – with unmarried women faced with prosecution and even jail if they are found to be pregnant.
Join our commenting forum
Join thought-provoking conversations, follow other Independent readers and see their replies