Saudi Arabian woman jailed for defying driving ban to run in elections after ban overturned
Loujain al-Hathloul was jailed for 10 weeks for campaigning against the ban on women drivers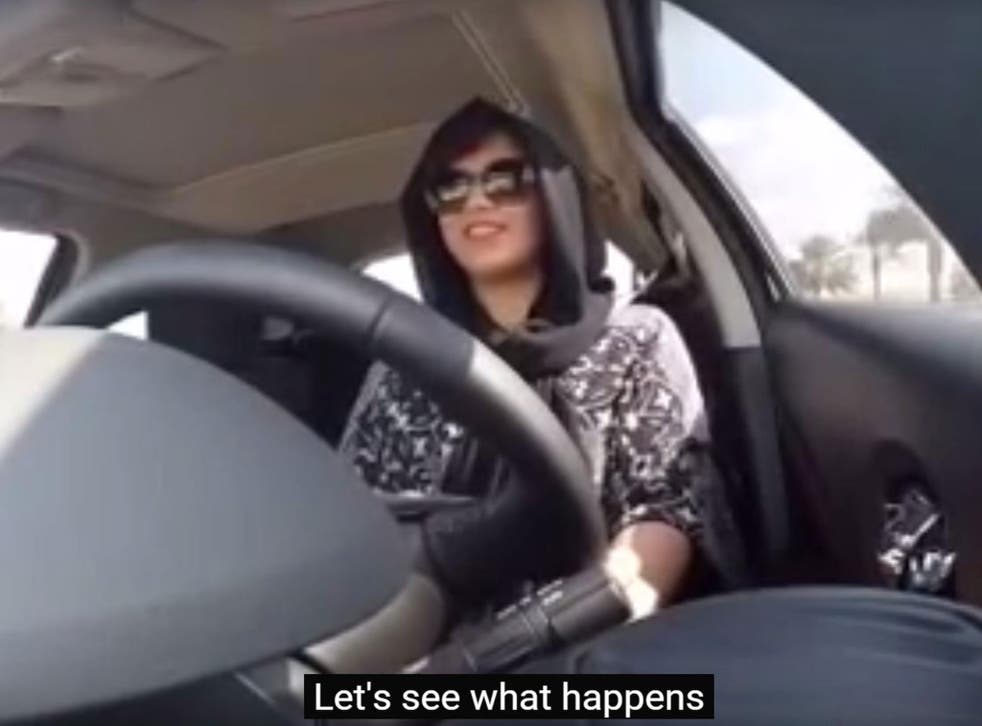 A female activist who was jailed for 10 weeks for violating Saudi Arabia's ban on women driving is running for office after a surprise U-turn by the government.
Loujain al-Hathloul made international headlines last year, when she filmed herself driving from the United Arab Emirates to the Saudi Arabian border in protest against the restrictions on women drivers.
Police forced her to wait in the car overnight after confiscating her passport. She and a friend who drove supplies to her from Dubai, Maysaa al-Amoudi, were arrest after being ordered to cross the border in their vehicles.
They were referred to a Saudi terrorism court because of their posts on social media and jailed for 10 weeks and have not stopped their campaign to overturn rules forbidding women from driving and stipulating that they must be accompanied by male chaperones.
Ms al-Hathloul announced her intention to run for a seat on the local council in Riyadh earlier this year but was swiftly blacklisted among several other women by Saudi authorities.
But the move was reversed on Wednesday following an appeal, clearing the way for her name to be on Saturday's ballot in the city.
Ms al-Hathloul told the Washington Post she lobbied against the ban and conducted media interviews and a social media campaign to put pressure on the government.
"Basically, I annoyed them," she said. "I guess it worked. It's amazing news… The municipal councils have nothing to do with the driving ban.
"The councils are just about fixing up the community. The driving ban is another fight."
Her husband, a Saudi satirist named Fahad Albutairi, helped produce a viral video called "No Woman, No Drive" taking a light-hearted look at the law to the tune of a famous Bob Marley song.
Women will be running for office and voting for the first time after being granted limited rights in 2011 by the late King Abdullah – there are thought to be more than 900 women are among the nearly 7,000 candidates.
Register for free to continue reading
Registration is a free and easy way to support our truly independent journalism
By registering, you will also enjoy limited access to Premium articles, exclusive newsletters, commenting, and virtual events with our leading journalists
Already have an account? sign in
Register for free to continue reading
Registration is a free and easy way to support our truly independent journalism
By registering, you will also enjoy limited access to Premium articles, exclusive newsletters, commenting, and virtual events with our leading journalists
Already have an account? sign in
Join our new commenting forum
Join thought-provoking conversations, follow other Independent readers and see their replies