Abdullah Alkhamesi dead: Founder of one of Yemen's leading humanitarian organisations, Red Crescent, dies aged 76
The philanthropist was denied potentially life-saving treatment abroad due to Saudi blockades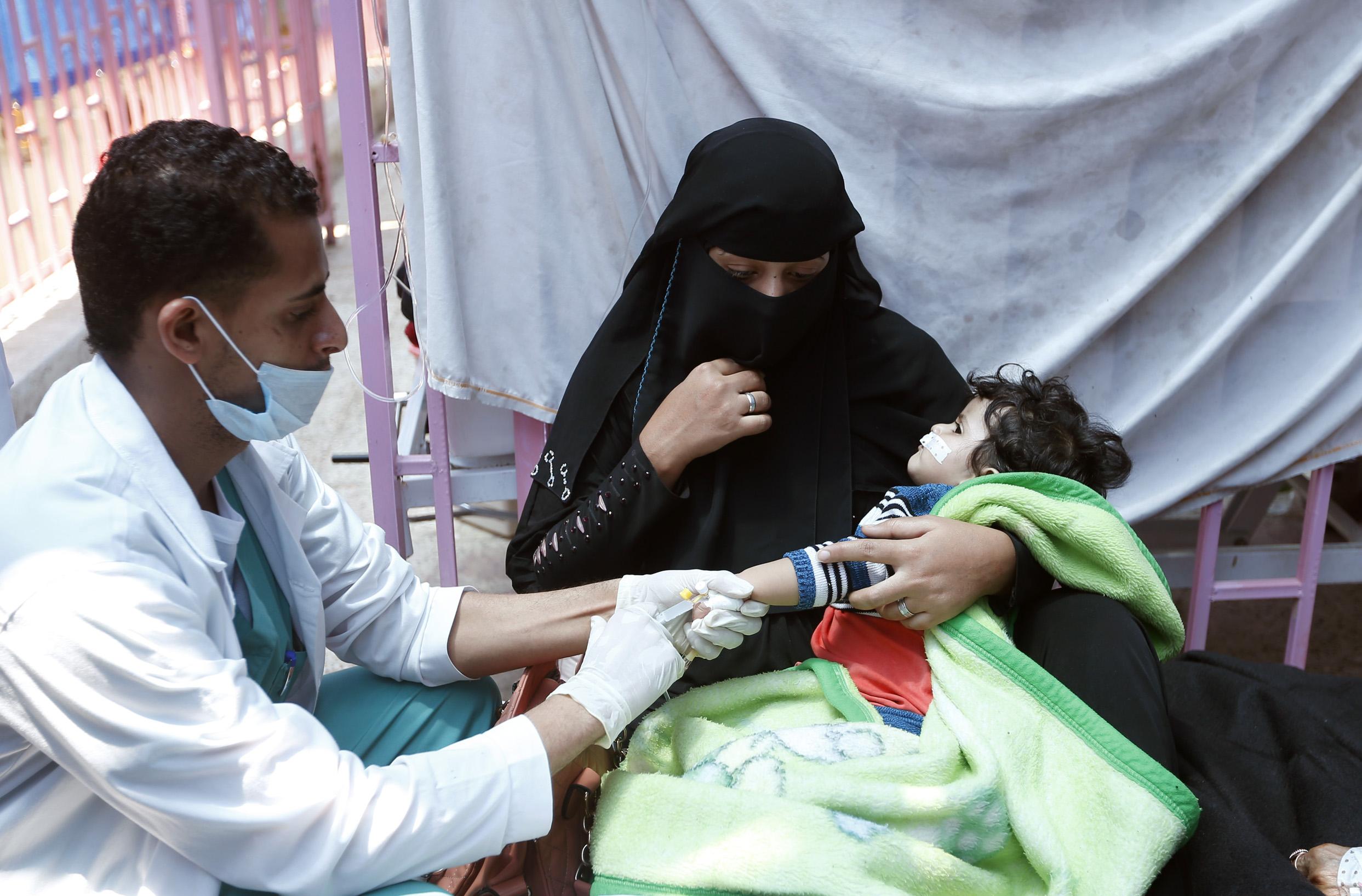 The creator of one of Yemen's leading humanitarian organisations, Red Crescent, has died after being denied access to medical treatment abroad.
Abdullah Alkhamesi, 76, died after a failed heart operation in the Yemeni capital of Sana'a on Thursday.
Mr Alkhamesi founded the Red Crescent in 1973, which has since grown to become one of Yemen's leading humanitarian organisations saving countless lives since its creation.
The former head of the Yemeni doctors' union spent two weeks in hospital, mostly in intensive care, as doctors struggled to find stents, expandable splints used for narrow arteries, his son Zubair Alkhamesi told The Guardian.
Doctors eventually operated after buying the supplies for an inflated price but when his health deteriorated he was unable to get the necessary medical treatment abroad.
"He got the stents but he didn't get better, since then he deteriorated and there was no way to get him out to Cairo, or Amman, the queue was very long," his son, who is now based in the UK, said.
An estimated 20,000 patients have been denied access to life-saving medicine abroad due to the Saudi-led blockade on Yemeni airspace.
Sana'a's airport has been closed for over a year but there are approximately 10 UN humanitarian flights into Yemen each week — the majority of which are not available to Yemenis.
"Of course, he died because of lack of access to life-saving medicine," Zubair Alkamesi, who is based in the UK, said. "It's very hard to get anything in Yemen now… You have to go and bribe the people and find everything through the back door, everything is very, very expensive."
The situation in Yemen
Show all 14
He added: "You are angry, you can't do anything, because it's not the people's fault, it's the government, it's the king of Saudi and the [emir] of Emirates, they are all playing politics, they've destroyed the whole country,"
The Yemeni Civil War began in March 2015 between those allied to the Houthi rebel movement and President Abdrabbuh Mansour Hadi, who is backed by a Saudi-led coalition.
As a result of the fighting Yemen over 10,000 people have been killed and the country is currently experiencing the world's worst cholera outbreak.
Join our commenting forum
Join thought-provoking conversations, follow other Independent readers and see their replies