Saudi-led air strikes pound Sanaa once again as Yemen truce expires
Warplanes appeared in the sky at dawn on Sunday as fragile three-day ceasefire ends amid reports of several violations 
Sunday 23 October 2016 15:29 Comments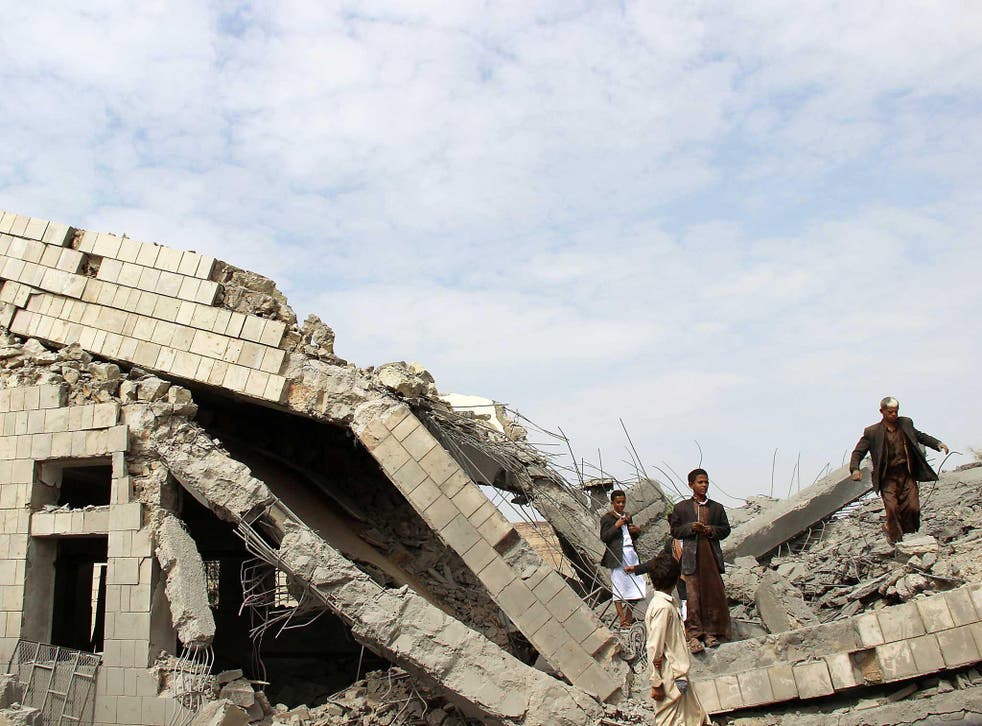 Bombing in the Yemeni capital of Sanaa by Saudi-led coalition airstrikes has resumed after a three-day ceasefire expired, security officials and residents in the city have said.
Pre-dawn raids hit several Houthi rebel military targets in east and south Sanaa, as well as the Houthi-controlled port city of Hodeida and the contested city of Taiz on Sunday. There was no immediate word on casualties.
Rebel-run television channel al-Masirah reported that Houthi rebels had launched a counterattack of artillery fire on government forces in Taiz.
Yemen descended into full-blown civil war between the Western and Saudi backed exiled government and Iranian allied Shiite Houthi rebels in March 2015, when Houthi fighters took control of the country's capital.
Since then, more than 10,000 people have died, the UN says, more than three million people have been displaced, and the country is on the brink of famine thanks to the Saudi closure of Yemeni airspace and port blockades in the Gulf of Aden.
Saudi-led air strikes from March 2016 onwards have escalated the conflict and resulted in a sharp increase in civiilian deaths.
Western governments' sales of arms to the Kingdom have come under renewed scrutiny since a coalition bombing of a funeral hall earlier this month killed 140 civilians.
Scores dead in blasts at funeral in Yemeni capital
Human Rights Watch and other monitors say Saudi Arabia's military targeting systems are not sophisticated enough to avoid unneccessary harm to civilians, calling the funeral hall attack a war crime.
This week's ceasefire - agreed to increase the flow of aid deliveries to desparate areas - was marred by accusations from both sides of violations. Pleas to extend it by another 72 hours from the UN's special envoy to Yemen, Ismail Ould Cheikh Ahmed, appear to have failed as hostilities resumed.
Mr Ahmed is due to arrive in Sanaa later on Sunday to discuss a political resolution to the conflict with Houthi representatives.
Register for free to continue reading
Registration is a free and easy way to support our truly independent journalism
By registering, you will also enjoy limited access to Premium articles, exclusive newsletters, commenting, and virtual events with our leading journalists
Already have an account? sign in
Join our new commenting forum
Join thought-provoking conversations, follow other Independent readers and see their replies