Shelling of Gaza goes on as Egypt brokers truce
Nidal Al-Mughrabi
Friday 04 July 2014 19:32 Comments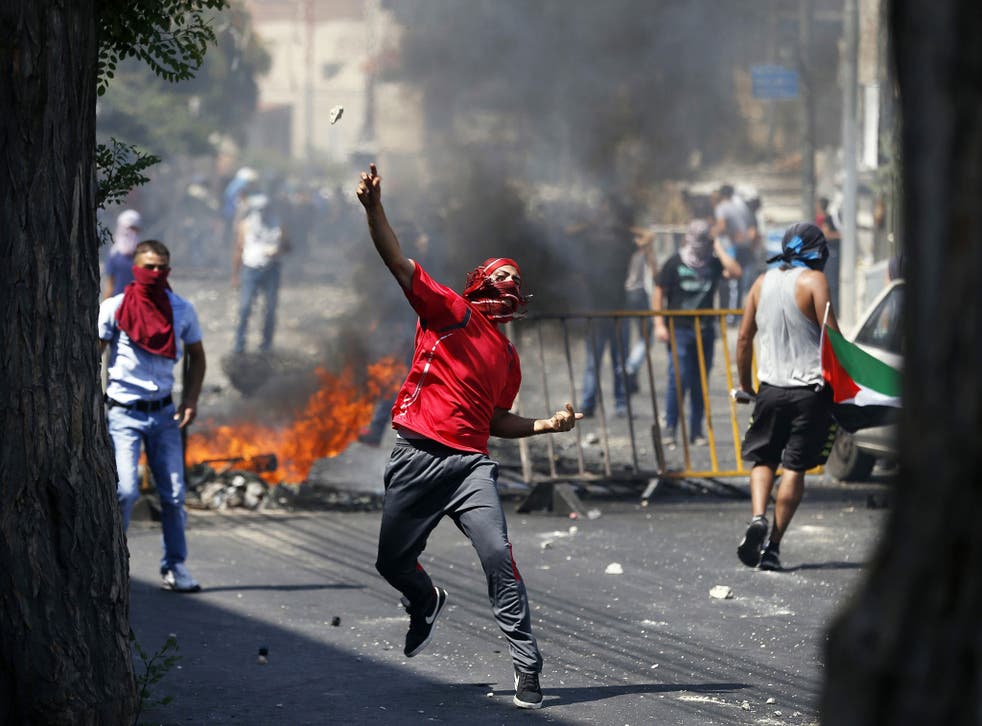 Palestinian rocket and mortar launches, followed by Israeli artillery shelling, persisted along the Gaza strip yesterday, despite reports that Egypt had brokered a potential truce between Israel and the Islamist Palestinian group Hamas.
Short-range rocket salvos from Gaza in recent days had drawn Israeli air strikes as well as a mobilisation of ground forces which the Prime Minister Benjamin Netanyahu threatened to use on Thursday unless Hamas, which runs the enclave, held fire.
Lt-Col Peter Lerner, an Israeli military spokesman, announced that reinforcements had been sent to the border with Gaza in a bid to halt a growing wave of rocket fire. But he insisted the move was "defensive".
The Israel Defence Forces said that at least 12 projectiles were fired at Israel yesterday although nobody was believed to have been injured. Many of the rockets or mortars landed in open areas.
In pictures: Israeli/Palestinian clashes

Show all 10
Israel said that its Iron Dome interceptor had shot down at least one rocket and its artillery shelled southern Gaza.
Hamas said it was in contact with Egyptian mediators trying to prevent further flare-ups. "Hamas stressed that it was not interested in a confrontation," the Hamas spokesman Sami Abu Zuhri told Reuters news agency.
A Hamas source told the BBC yesterday that "intensive contacts" between the group and Egyptian officials "succeeded in reaching a new truce between Hamas and Israel". The source added that "the ceasefire agreement was to be announced within hours", although this had not been confirmed by authorities in Israel.
The source said Hamas was ready to halt rocket fire in return for an assurance that Israeli would stop air raids.
A number of outlets reported Israeli security sources as stating that it was up to Hamas to call a ceasefire.
News website Ynet quoted a senior security source as saying: "The ball is in Hamas's court. We told Hamas that quiet will be answered with quiet and that if there is no quiet, they will suffer a very hard blow."
REUTERS/AP
Register for free to continue reading
Registration is a free and easy way to support our truly independent journalism
By registering, you will also enjoy limited access to Premium articles, exclusive newsletters, commenting, and virtual events with our leading journalists
Already have an account? sign in
Join our new commenting forum
Join thought-provoking conversations, follow other Independent readers and see their replies