Silencing Hebron: Israel closes Arab radio stations accused of inciting terror
Israel insists Palestinian media is stoking the unrest that has left 19 Israelis, one American and 101 Palestinians dead since 1 October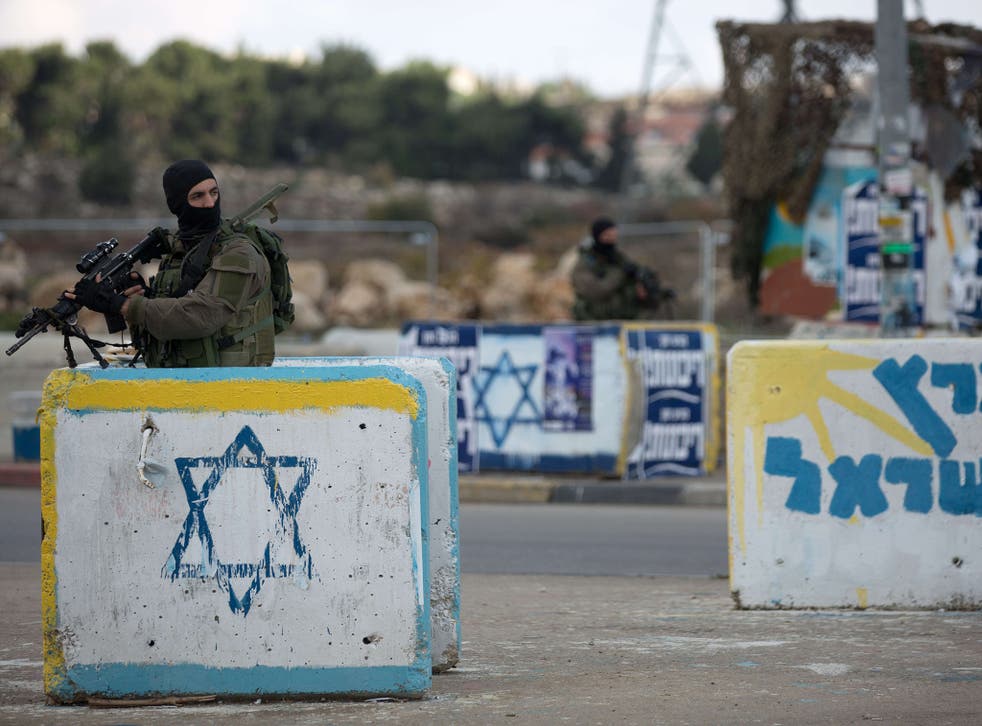 Home to hundreds of militant Jewish settlers who live in enclaves with army protection, Hebron has been the epicentre of recent unrest, with more Palestinian attacks than in any other locale.
Now, the Israeli army's closure of three Palestinian radio stations in the flashpoint West Bank city over the course of a month on the grounds they incited violence is fuelling fresh recriminations between the two sides.
Israel insists Palestinian media is stoking the unrest that has left 19 Israelis, one American and 101 Palestinians dead since 1 October, according to Reuters estimates. Palestinians counter that Israeli actions and occupation practices are generating the despair and tensions that lead to violence.
Most of the Palestinian fatalities came during attacks or attempted attacks, according to Israeli officials, but Palestinians say Israeli troops are shooting to kill knife-wielding youngsters who could be stopped without lethal force.
The Israeli army has responded with what Palestinians view as collective punishments: blocking main entrances into the part of the city that is nominally under Palestinian Authority control and allowing only registered residents to cross checkpoints into Tel Rumeida, an area under Israeli control; surveying family homes of assailants in preparation for their demolition; and refusing to return corpses of Palestinians killed in attacks.
On Saturday night, Israel extended the clamp-down to include Hebron printing presses, raiding two that the army said had been "distributing inciting materials including propaganda for the Hamas terrorist organisation".
Reacting to the pre-dawn closure of Dream Radio, the latest of three stations ordered shut for six months, Palestinian Authority spokesman Ehab Bessaiso called upon the international community to "interfere to protect our people against all forms of aggression by the Israeli army".
He said: "It can't be left to the Israeli army to judge if the Palestinian media is inciting [violence]."
Bilal al-Jabari, a presenter on Dream Radio, told The Independent that troops seized equipment and caused extensive damage when they raided the station. He denied that the station encourages attacks. "We are defending ourselves, we are representing the people here in Hebron and we try to represent what happens in Hebron and the West Bank. We aren't trying to tell somebody to do something. We are just press doing our job."
But a resident of Hebron, who asked not to be identified, said that Dream Radio and the other two closed stations, al-Khalil radio and Minbar al-Hurriya were "not doing a professional job, they were totally with the uprising and were encouraging people to commit attacks with no deep thinking of how it affects young people".
The resident added: "When you always glorify acts and put a huge light on a person with a knife and glorify him, young people with no hope in the future will decide to become heroes and martyrs."
Itamar Marcus, director of Palestinian Media Watch (PMW), an Israeli NGO whose monitoring is often used by the right-wing government to discredit the Palestinian Authority, said of Dream Radio: "In the last two months they switched focus very much to incitement against Israel and to a different format with a lot of songs calling for attacks."
One such song was aired on 10 November. According to PMW's translation, it exhorted listeners to "fill and burn a Molotov cocktail, 'cause he who did not see to see. Call the young people of Jerusalem come and they will answer your call… Fill [it] my son and do not hesitate, this is the only option for you."
According to PMW, on 29 October al-Khalil radio reported that: "Two more martyrs today are watering the soil of the Hebron district with their blood." Then a song came on with the words: "Write in dripping blood: death to Israel."
Join our new commenting forum
Join thought-provoking conversations, follow other Independent readers and see their replies