Two killed, seven hurt in Damascus missile strike, Syrian state media reports
Bombs reported to have approached from Israeli-occupied Golan Heights region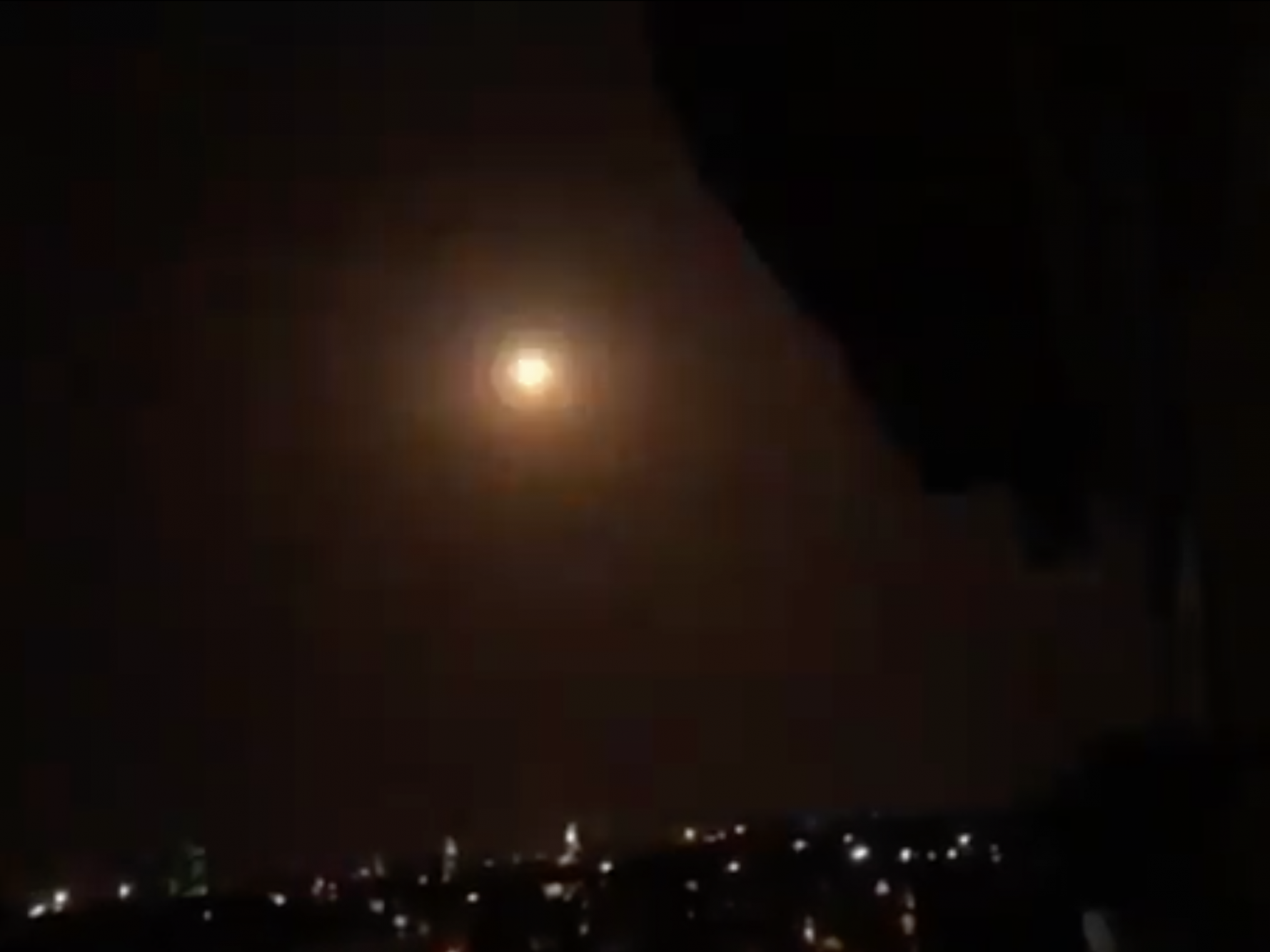 Leer en Español
At least two people have been killed and seven injured in a series of Israeli missile strikes south of the Syrian capital of Damascus, the nation's state media has reported.
Missile defence systems were activated shortly before 11pm local time (8pm GMT), with Syria's state TV saying the incoming missiles were fired from the Israeli-occupied Golan Heights region.
Most of the munitions are reported to have been intercepted before they could make impact, according to an unnamed military source cited by Syrian media.
The target of the missiles is believed to have been Syrian military posts, with those killed and injured all reported to be soldiers.
While Israel rarely comments on such military engagement, the nation has been accused by Syria of carrying out at least eight air raids within its borders over the last three months alone.
World news in pictures
Show all 50
In particular Israel is believed to have carried out several strikes on key positions held by the Iranian military.
While Iran serves as an ally of Syria in its ongoing civil war, Tehran's involvement is seen as a threat by Israel – where officials have vowed to prevent any permanent build-up of forces.
In recent months, Israeli officials have also expressed concern that Hezbollah, an Iran-backed Lebanese militant group that operates in Syria, is trying to establish facilities to produce precision-guided missiles. Tensions have also risen along the Israel-Lebanon border.
During last month's strikes on Syria, a Hezbollah member was killed and the Lebanese militant group vowed to retaliate against Israel. On Sunday, Hezbollah leader Hassan Nasrallah vowed to kill Israeli soldiers whenever Israel kills Hezbollah fighters in Syria.
Additional reporting by agencies
Join our commenting forum
Join thought-provoking conversations, follow other Independent readers and see their replies