France says it has proof Assad carried out chemical attack that killed 86
Syrian president has said that allegations from the international community his forces deliberately poisoned civilians are '100 per cent fabrication'
Wednesday 19 April 2017 16:47 BST
Comments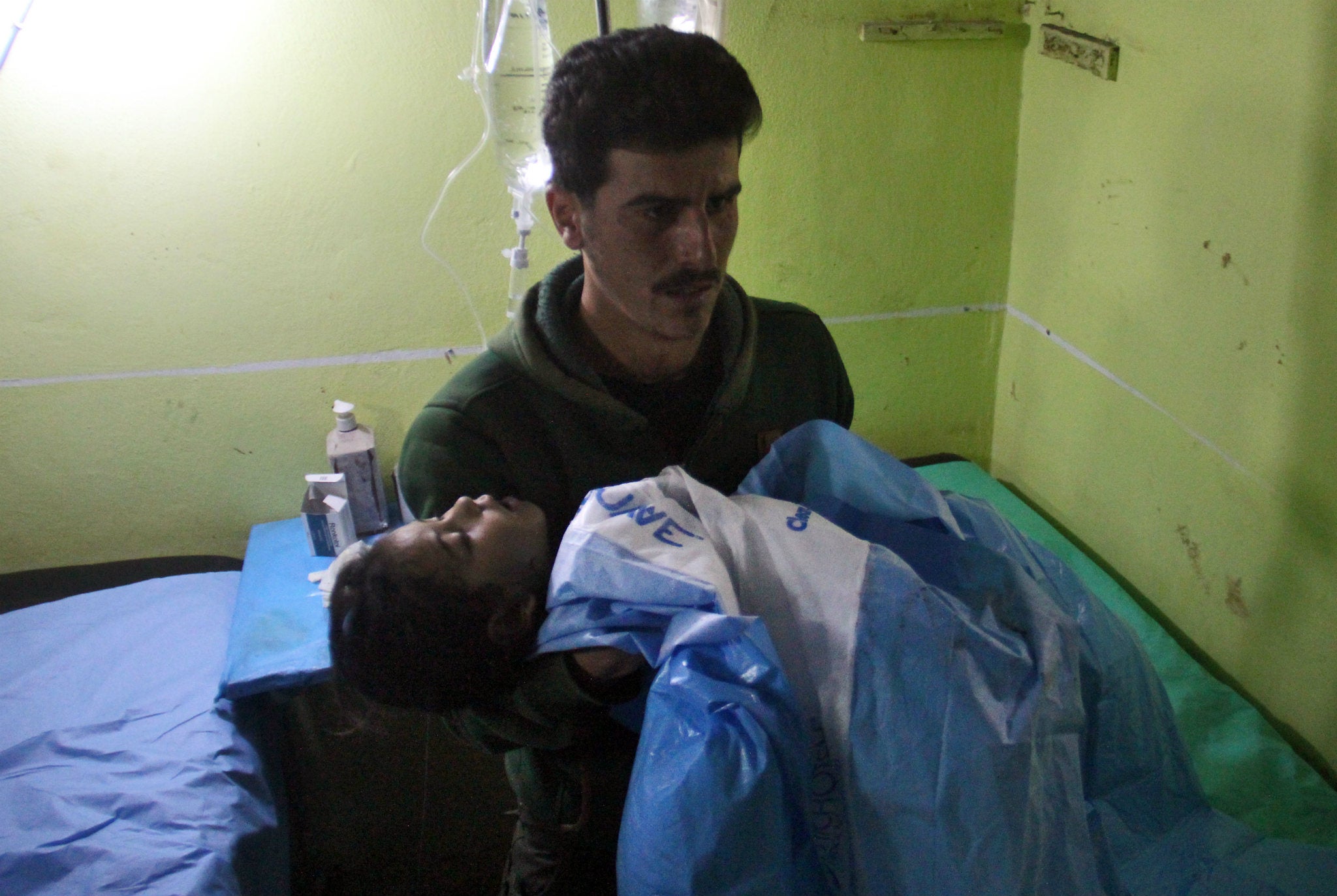 The French foreign minister has said that France's intelligence services have evidence that the Syrian government carried out the alleged chemical weapons attack on a rebel village earlier this month.
"There is an investigation underway... it's a question of days and we will provide proof that the regime carried out these strikes," Jean-Marc Ayrault told LCP television on Wednesday.
The suspected attack on Khan Sheikhun which killed 86 was found by British and Turkish scientists to have involved both sarin - a nerve gas - and chlorine.
Syrian President Bashar al-Assad has repeatedly denied his government has any chemical weapons stocks after agreeing to give them up to international monitors in 2013.
The Syrian government surrendered its chemical arsenal to an international watchdog after the deaths of hundreds in a rebel-held suburb of Damascus in 2013, although the opposition has long accused the regime of holding back some of its supply.
The Organisation for the Prohibition of Chemical Weapons (OPCW) has said it believes Mr Assad's government is responsible for at least two chemical weapons attacks that have occurred in Syria since then - claims the president also denies.
Syria: What led to the US airstrikes?
Damascus, along with its Russian and Iranian allies, have said that the casualties were caused when a conventional air strike on an al-Qaeda weapons depot nearby caused an explosion, releasing the deadly gases.
Last week a senior US official also made the allegation that Russia knew in advance the attack was going to be carried out.
US President Donald Trump was quick to retaliate against the perceived crossing of the chemical weapons 'red line', ordering what the White House called a "warning shot" barrage of 59 Tomahawk missiles which struck the regime-operated Shayrat airbase near Homs on April 7.
The incident marked the first direct action against Mr Assad's forces taken by the US since the civil war began more than six years ago.
In pictures: US missile strike against Syria
Show all 7
Russian forces present at the base were given advance warning of the strike, which means it caused limited damage to Russian and Syrian air force capabilities despite its ferocity. Six Syrian servicemen were reported killed.
Last week, Russia's representative to the United Nations vetoed a Security Council resolution which condemned the Khan Sheikhun attack and recommended an immediate international investigation.
The draft text called on the Syrian government to provide flight plans, flight logs and other operational military information from the day of the strike.
In his only interview since the chemical incident, Mr Assad said any investigation would have to be impartial, adding: "When we make sure that unbiased countries will participate in this delegation in order to make sure that they won't use it for politicised purposes."
Join our commenting forum
Join thought-provoking conversations, follow other Independent readers and see their replies