Syria chemical attack: Sarin gas was used in Khan Sheikhoun strike, says UK ambassador to UN
'The United Kingdom therefore shares the US assessment that it is highly likely that the regime was responsible for a sarin attack'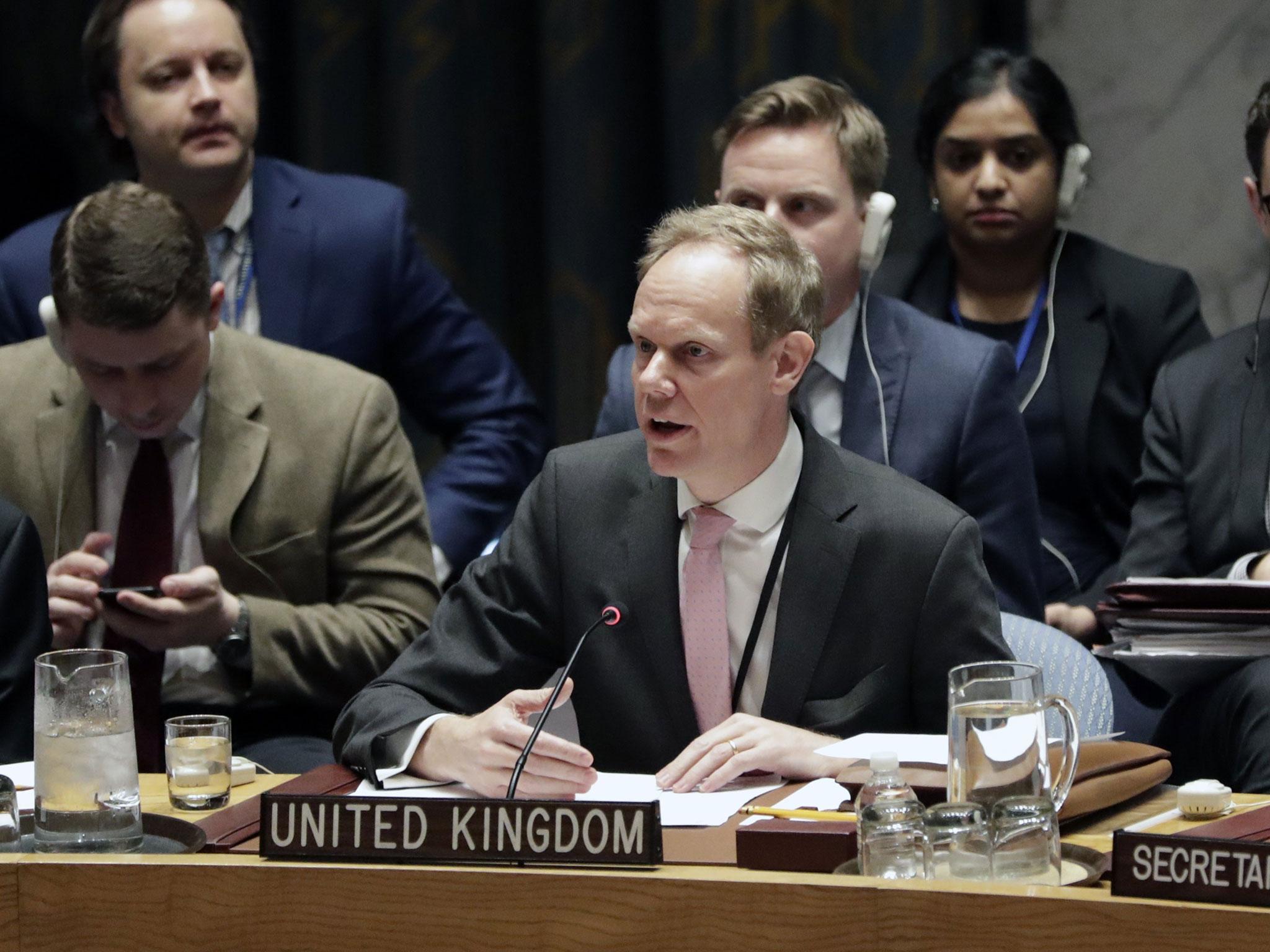 British scientists have found sarin in samples taken from the site of an alleged chemical gas attack in Syria.
Britain's UN Ambassador Matthew Rycroft told the UN Security Council samples taken from the rebel-held town of Khan Sheikhoun and analysed by British scientists tested positive for sarin or a sarin-like substance.
"The United Kingdom therefore shares the US assessment that it is highly likely that the regime was responsible for a sarin attack on Khan Sheikhoun on 4 April," Mr Rycroft told the UN Security Council.
Britain backs US strike on Syrian air base after 'barbaric' chemical attack
The majority of the international community has blamed the attack, which killed 87 people including many children, on Syria's President Bashar al-Assad.
Turkey has also claimed to have found evidence of sarin gas use after testing the bodies of the victims.
The Syrian government has denied involvement in the toxic attack and blamed rebel groups.
In pictures: US missile strike against Syria
Show all 7
Mr Rycroft called on all 15 members of the UN Security Council to to support a resolution drafted by the UK, France and the United States to condemn the reported use of chemical weapons and demand all parties provide speedy access for investigators.
He said Russia, a close ally of President Assad, has a choice of sticking with "the toxic Assad regime that poisons its own people" or seeking peace through negotiations and a political transition.
Russia's Deputy Foreign Minister Gennady Gatilov has said Russia would veto the draft in its current form, the Interfax news agency reported.
A final paragraph in the report stresses Syria's requirement to provide investigators with flight plans and information about air operations on the day Khan Sheikhoun was attacked — names of helicopter squadron commanders, and immediate access to air bases where they believe an attack may have been launched.
Join our commenting forum
Join thought-provoking conversations, follow other Independent readers and see their replies