Syria chemical weapons: Experts start destroying Bashar al-Assad's arsenal
The inspection team only crossed into Syria from neighbouring Lebanon on Tuesday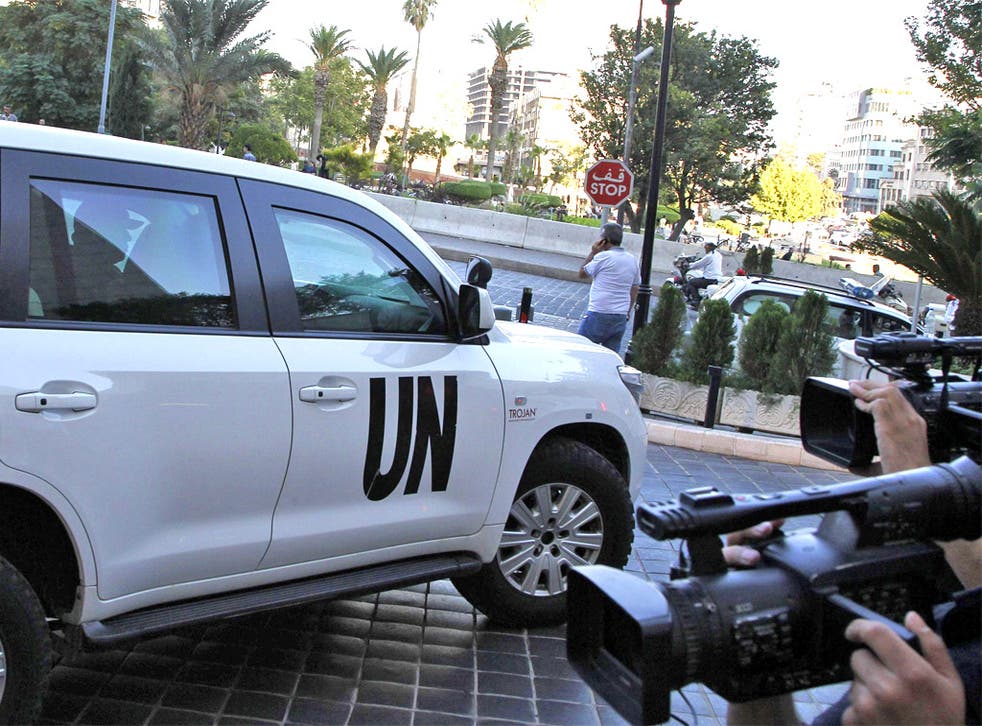 Weapons experts in Syria have reportedly begun dismantling the country's chemical arsenal.
A 20-strong inspection team crossed into Syria from neighbouring Lebanon on Tuesday. And the Associated Press news agency quotes an anonymous official saying that by the end of Sunday a combination of both weapons and some production equipment would be decommissioned.
The Organisation for the Prohibition of Chemical Weapons (OPCW) is leading the disarmament in the country rent by civil war.
The diplomatically sensitive path to chemical disarmament started when the UN said the nerve agent sarin was used in an attack in the Ghouta district of the capital, Damascus, in August, killing hundreds.
The US, UK and France maintain that the government was responsible but President Bashar al-Assad - with support from his ally, Russian President Vladimir Putin - said the rebels carried out the attack to provoke foreign intervention.
The attack spurred calls for Western military intervention, but that never happened. Instead, the OPCW mission was set up by a UN resolution passed after agreement between Russia and the US. Under the terms of the deal, Syria's entire chemical arsenal is meant to be dismantled by the middle of next year.
The country is believed to possess about 1,000 tonnes of toxins.
The conflict, now in its third year, is fought between the government of President Bashar al-Assad and rebels.
It has spilled periodically across Syria's borders with Lebanon, Iraq and Turkey, threatening to engulf the region. UN Secretary General Ban Ki-Moon said it has claimed more than 100,000 lives, and the UN's refugee agency has said 2.1 million Syrians have sough protection in neighbouring countries.
Join our new commenting forum
Join thought-provoking conversations, follow other Independent readers and see their replies