Syria civil war: Jabhat al-Nusra captures majority of Idlib from President Assad's forces
If the city falls, it would be the second provincial capital and major urban centre lost by by the government in the four-year-old conflict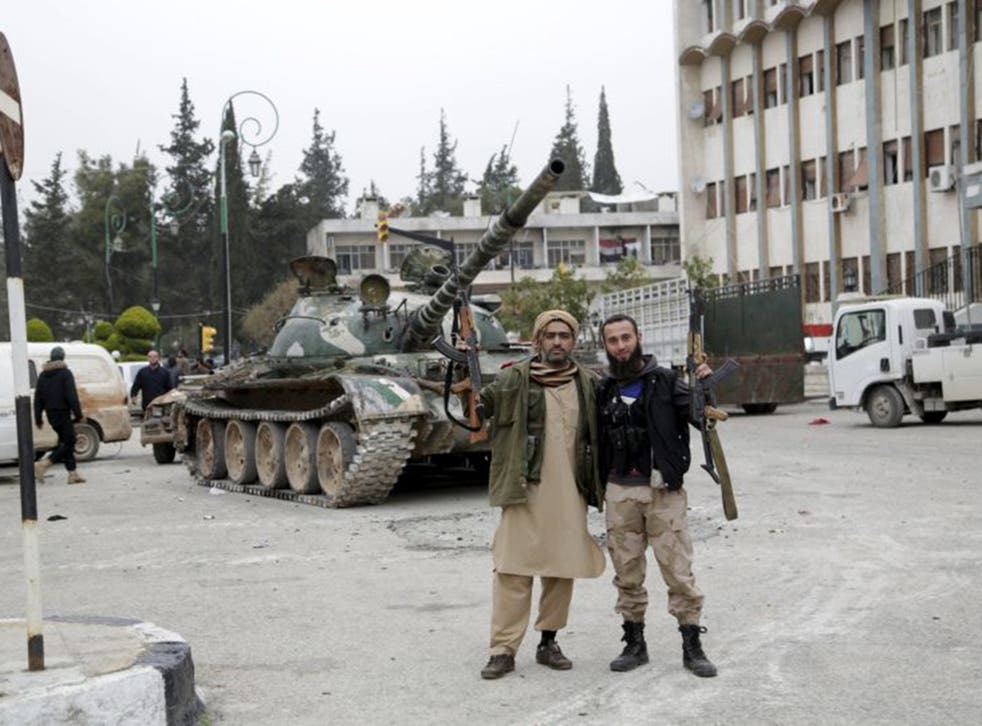 Al-Qaeda's affiliate in Syria, Jabhat al-Nusra, captured most of the north-western city of Idlib from government forces yesterday in a powerful blow to President Bashar Assad's government, opposition activists and the group said.
Al-Nusra is leading a group of ultra-conservative rebels in a major offensive that began earlier this week to take Idlib, near the border with Turkey. If the city falls, it would be the second provincial capital and major urban centre lost by President Assad's forces in the four-year-old conflict. The eastern city of Raqqa fell to rebels, including al-Nusra, in March 2013. It was subsequently taken over by al-Nusra's rival, Islamic State (Isis), which has since declared the city its capital.
The UK-based Syrian Observatory for Human Rights said rebel fighters seized control of most of Idlib on Friday evening and early yesterday after government forces withdrew to their bases and other buildings in the city.
The group, which relies on an extensive network of activists across Syria, said heavy fighting continued yesterday with heavy artillery fire from both sides. The Local Co-ordinating Committees, another opposition activist collective in Syria, also reported the "almost complete" capture of large parts of Idlib by the rebels.
An unnamed Syrian military official told the state-run Sana news agency that army forces were fighting "fierce battles" against "armed terrorist groups" to regain control in Idlib. Sana also said the army was repositioning its forces in the city to face "thousands of terrorists crossing the border from Turkey".
AP
Join our new commenting forum
Join thought-provoking conversations, follow other Independent readers and see their replies