Syria civil war: Russia demands United Nations report on risk of nuclear 'catastrophe'
Letter to international atomic watchdog warns of fallout if missiles hit Damascus reactor, amid fears nuclear materials could fall into the hands of terrorists
Adam Withnall
Monday 09 September 2013 19:44 Comments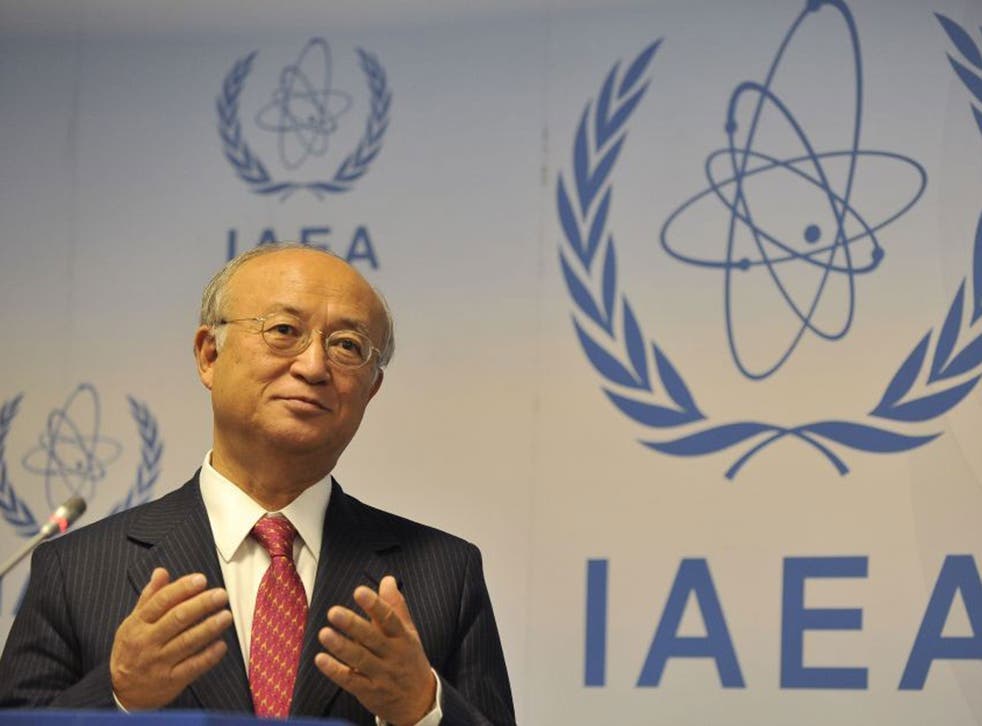 Russia has called for the UN's atomic energy watchdog to provide an immediate assessment of the situation in Syria, amid fears of the "catastrophic" nuclear hazards involved in a potential military strike on government targets.
Just days after debates over the Syrian crisis dominated other matters at the G20 summit, the 35-nation International Atomic Energy Agency (IAEA) board suffered the same fate.
The organisation usually focusses on the dangers of Iran acquiring nuclear weapons, but IAEA chief Yukiya Amano announced in his opening comments that he had nothing new to report on that front.
That paved the way for Russia to bring attention to its letter, written to Mr Amano on 5 September, which warned of what might happen if a research reactor near Damascus was hit in missile strikes, proposed by Barack Obama as retaliation for the Syrian regime's use of chemical weapons.
In yet another diplomatic conflict between the two nations, the US delegate Joseph Macmanus sought to block the discussion of any assessment, on the grounds that "a highly speculative investigation of this kind" would not be within the IAEA's remit.
Yet Russia claimed: "There is a probability of contamination of (the) surrounding area with highly-enriched uranium and fission products."
And a senior Russian envoy to the IAEA, Vladimir Voronkov, said that a strike would lead to a real risk of the atomic materials falling into the hands of terrorists – ultimately arming them with the capacity to build a dirty bomb.
Cuba has seconded Russia's appeal for a report on the dangers as soon as possible, with Mr Amano caught in the middle of discussions as to whether or not the UN will address the concerns.
Mr Amano told reporters the agency had to take into consideration the views of other board members as well as legal and technical issues involved in such an assessment before deciding whether it can go ahead.
Register for free to continue reading
Registration is a free and easy way to support our truly independent journalism
By registering, you will also enjoy limited access to Premium articles, exclusive newsletters, commenting, and virtual events with our leading journalists
Already have an account? sign in
Join our new commenting forum
Join thought-provoking conversations, follow other Independent readers and see their replies