Syria conflict: Russian air strikes 'hit three medical facilities'
The strikes fell more than 30 miles from Isis targets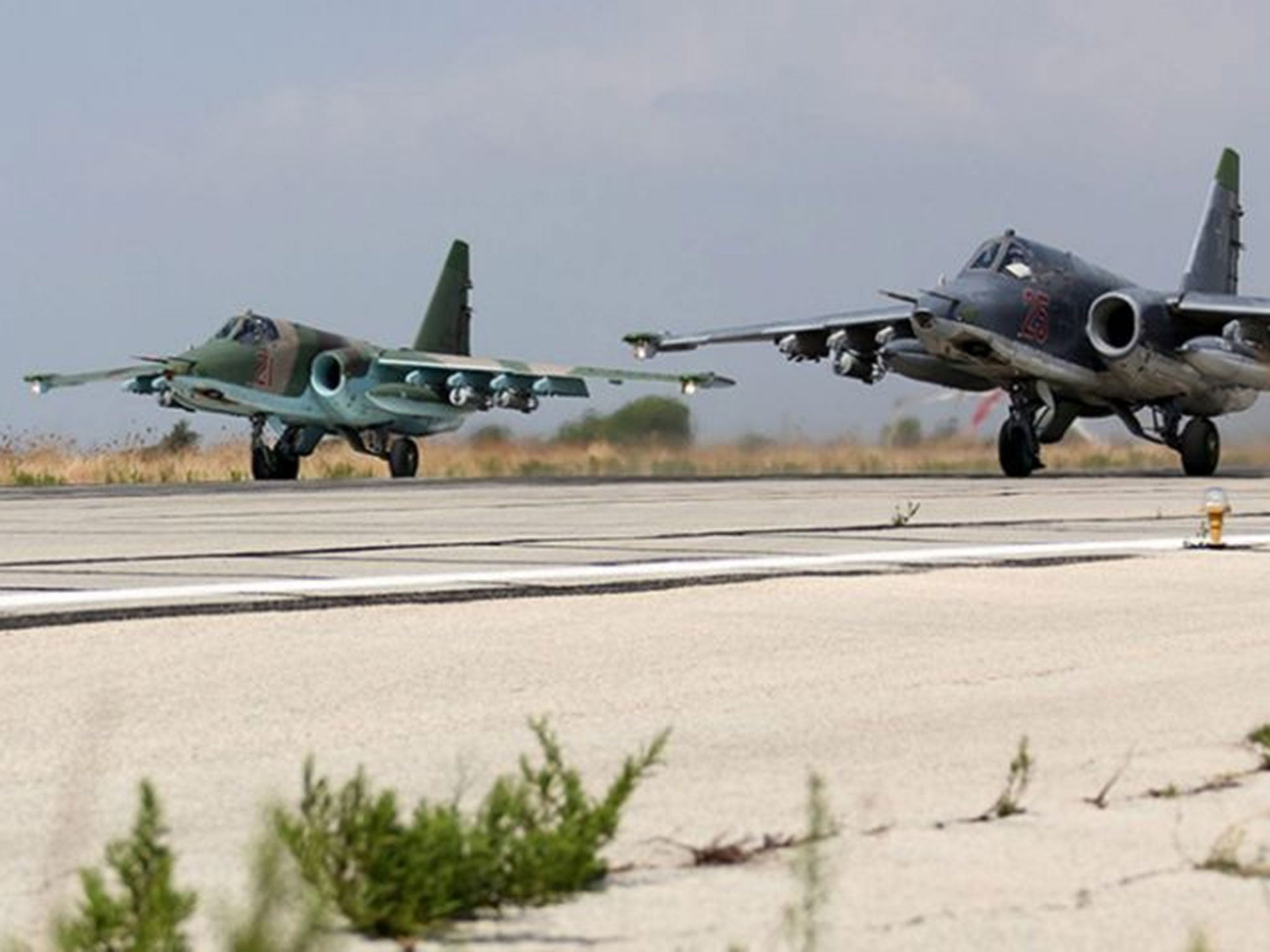 Russian air strikes have reportedly damaged three medical facilities in Syria, following an "inexcusable" attack.
If it is proven that the air strikes hit hospitals, Russia could face war crimes charges.
The facilities were over 30 miles from the nearest Isis-controlled territory, according to the New-York based Physicians for Human Rights (PHR), casting into doubt Russian claims that its attacks are largely aimed at Isis.
The PHR's claims come as the US State Department says that more than 90 per cent of Russian strikes in Syria have not targeted Isis or al-Qaeda.
Widney Brown, PHR's director of programs, called the attacks "inexcusable" and said they will worsen the already dire state of the Syria's health system.
He said: "Claiming that the fight is against terrorists does not give any government the right to tear up the laws of war, which specifically protect health workers and facilities.
"With these actions, Russia is damaging hospitals, putting patients and medical staff at risk, and depriving civilians of life-saving access to health care."
The PHR said it has confirmed air strikes on 2 October at a field hospital in Latamneh - which injured staff members - in the north of Hama; and a facility in Benin, rural Idlib.
In pictures: Russian air strikes in Syria
Show all 19
A day later, a Russian warplane launched an air strike which damaged al-Burnas Hospital in northern Latakia, near the Turkish border, prompting staff to evacuate the building.
Russia confirmed that it was conducting air strikes in each of these locations when the attacks occurred, but did not acknowledge that they hit or damaged the medical facilities.
The alleged incident comes after the US bombed a hospital in Afghanistan, killing 22 people.
The MSF international aid agency has demanded an independent investigation into the events that led up to the attack on Kunduz hospital – the only trauma centre in north-east Afghanistan with a working operation theatre.
Join our commenting forum
Join thought-provoking conversations, follow other Independent readers and see their replies