Russian PM warns boots on ground in Syria could spark world war
'The Americans and our Arab partners must consider whether or not they want a permanent war'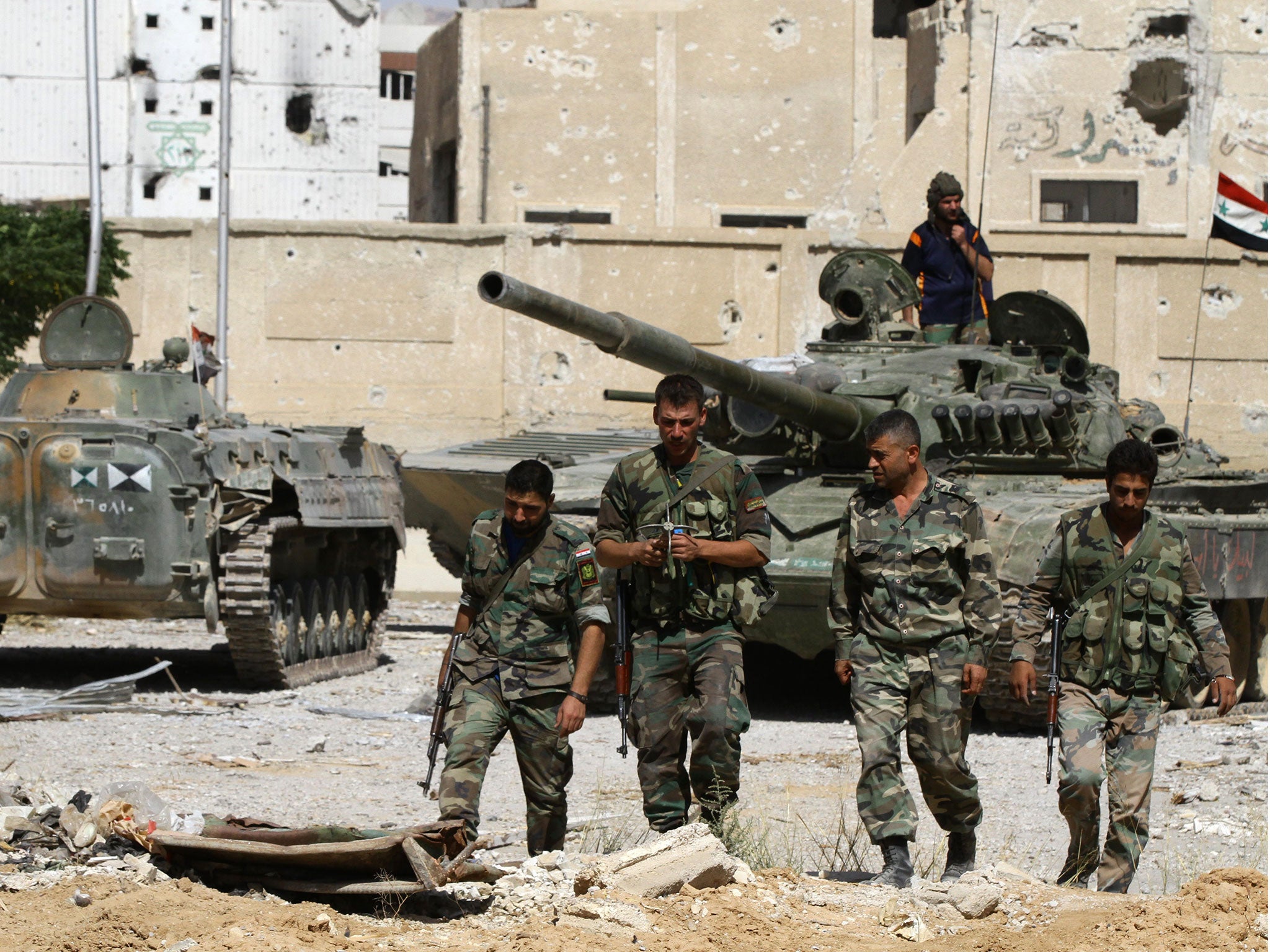 The deployment of foreign ground troops in Syria could draw nations into a world war, Russian Prime Minister Dmitry Medvedev has warned.
Speaking to the German newspaper Handelsblatt, the Prime Minister said "a ground operation draws everyone taking part in it into a war".
When asked about Saudi Arabia's proposal to send in ground troops, he said "the Americans and our Arab partners must consider whether or not they want a permanent war".
On Thursday, Saudi Arabia confirmed it is planning to deploy ground troops in Syria to fight Isis.
In pictures: Russian air strikes in Syria
Show all 19
Nations currently taking part in operations against Isis under the US-led Coalition include Britain, France, Turkey, Saudi Arabia, Jordan, the UAE, Australia and Canada.
Mr Medvedev also criticised the refusal of Western powers to collaborate with Russia in Syria. He said the conflict must be resolved through talks, not by opening another front in the war.
Over 250,000 people have died in the Syrian conflict, which has caused a refugee crisis and empowered Isis militants.
Syria agreement: Cessation of hostilities within week
World powers agreed to seek a nationwide "cessation of hostilities" within a week, after a crisis meeting in Munich.
US Secretary of State John Kerry said a "pause" in hostilities between Syrian forces and Western-backed rebels would begin in a week.
He said the "ambitious" ceasefire plan would not include Western operations against Isis and other militant groups fighting in Syria.
However, British Foreign Secretary Philip Hammond said a cessation of hostilities in Syria could only succeed if Russia stops its air strikes, which support the Syrian government forces' advance against the opposition.
Additional reporting by AP
Join our commenting forum
Join thought-provoking conversations, follow other Independent readers and see their replies