Syria elections 2014: Voters turn out for ballot denounced as a 'sham' by West
Voting has begun in first multi-candidate 'blood elections' in over 40 years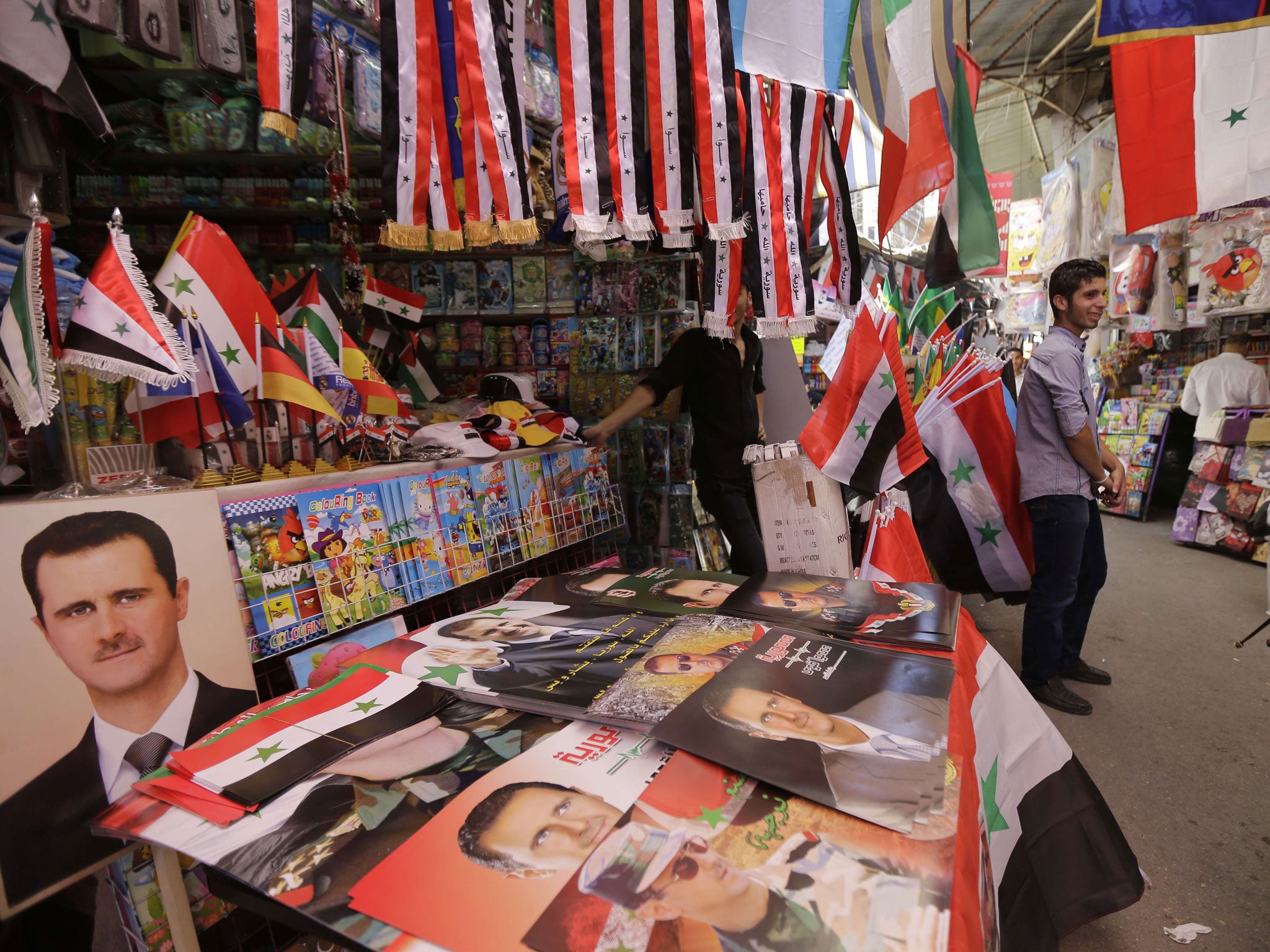 Polls have opened and voting is underway in Syria's government-held areas amid heavy security, in an election President Bashar al-Assad is widely expected to win but which has been denounced by critics and the West.
The balloting, Syria's first multi-candidate election in more than 40 years, comes as a devastating, three-year civil war that activists say has killed more than 160,000 people, about a third of them civilians, rages on.
As voting got under way, activists reported fighting, shelling and air raids in rebel-held areas of the country.
Previous elections saw voters handed ballots with just one member of the Assad family's name on.
This ballot includes two other candidates, Maher Hajjar and Hassan al-Nouri, who are not widely known in the country. Both were vetted by the government and President Bashar is widely expected to win a third term in office.
The opposition's Western and regional allies, including the US, Britain, France, Saudi Arabia and Turkey, have called the vote a farce and the opposition and government critics have widely condemned as a sham.
In pictures: Syria elections
Show all 20
Syria's two main internal opposition groups are boycotting the vote while many activists around the country are referring to it as "blood elections".
In the capital Damascus, security was tight with multiple rings of checkpoints set up around the city and its entrances. Troops searched cars and asked people for identification.
The Interior Ministry said there were 15.8 million eligible voters, both inside and outside Syria, and that 9,600 voting centres had been set up around the country.
Tens of thousands of Syrians abroad voted last week, although many of the more than 2.7 million Syrian refugees across the region have either abstained or were excluded by voting laws.
Odai al-Jamounai, 18, told The Associated Press he voted with his blood "to express by my love to my country and my leader."
In the rebel-held central town of Rastan, which has been under attack by government forces for more than two years, an activist Murhaf al-Zoubi told the AP all the local residents "want Assad to go."
"There are no elections here, this is a free, liberated area," he added.
The ministry said voting is expected to last for 12 hours, although this could be extended for five hours tonight if there is a large turnout.
Additional reporting by agencies
Join our commenting forum
Join thought-provoking conversations, follow other Independent readers and see their replies