Syria fires three missiles at Israeli jets in most serious military incident since outbreak of civil war
Israel Defence Force denies Syrian claims an Israeli jet was shot down over Palmyra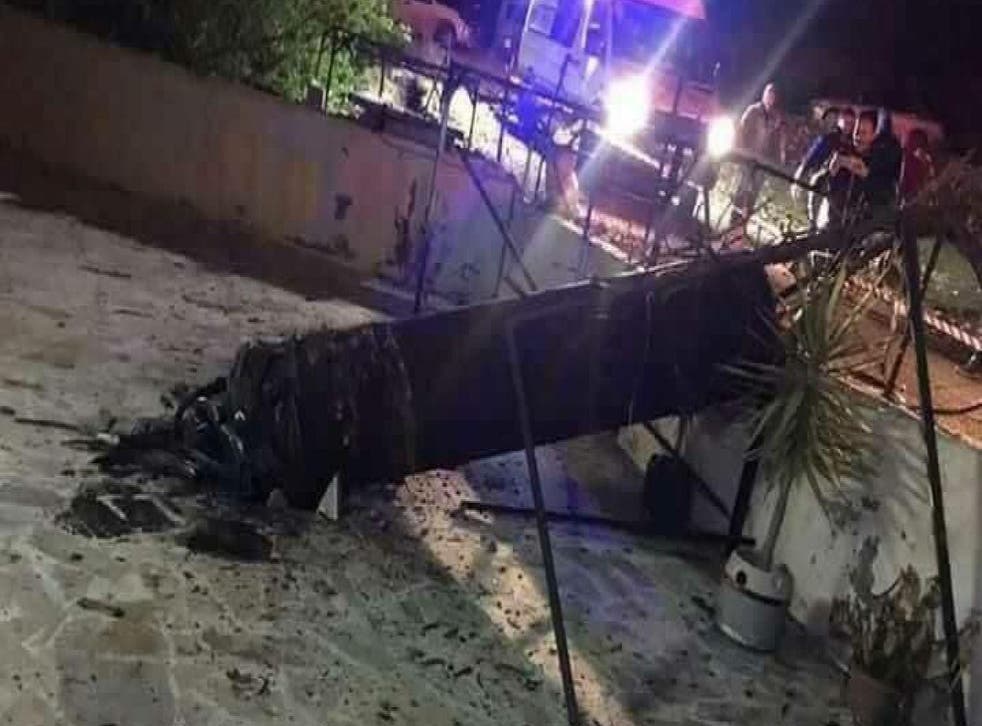 The Israeli military has said it has shot down one of several anti-aircraft rockets fired at its warplanes by Syria in the most dramatic military skirmish between the two countries since the outbreak of the Syrian civil war in 2011.
Air force officials said in a unusual acknowledgement Friday that Israel had struck several targets inside Syria overnight.
The four Israeli planes operating in Syrian airspace were allegedly attacked by three Syrian surface-to-air missiles, one of which was intercepted by the Israeli Aerial Defence System, known as "Arrow".
Syria conflict: Six years of war in numbers
Rocket sirens wailed throughout the night in Israeli settlements in the Jordan Valley. Residents said that an explosion – thought to be the deflected rocket – was heard a few minutes later.
There were no reported casualties, injuries or damage to buildings during the night's events. The Jordanian military also said that debris from the incident landed inside their borders.
It is extremely rare for the Syrian authorities to retaliate to Israeli operations. While Syrian state media initially did not report on the altercation, a later statement said Syria had managed to shoot down an Israeli jet over Palmyra – a claim Israel immediately denied.
Israel had carried out strikes near Palmyra to help "Isis terrorist gangs and in a desperate attempt to raise their deteriorating morale and divert attention away from the victories which Syrian Arab Army is making in the face of the terrorist organisations", a Syrian army statement read.
In Pictures: The crisis unfolding in Syria

Show all 30
Israel largely stays out of the complicated conflict next door, although the border region is restive and authorities have retaliated to occasional stray rockets with reprisals.
Most Israeli air strikes in Syrian territory in the last few years have aimed to prevent weapons smuggling to Iranian-allied Lebanese group Hezbollah, which fights alongside Bashar al-Assad's government against Syria's rebels, although the Israel Defence Force (IDF) does not comment on the nature of the missions. Hezbollah, like Iran, is committed to the destruction of the Jewish state.
Israeli President Benjamin Netanyahu met with Russian President Vladimir Putin last week to voice his concerns that Moscow's allies in Tehran are trying to establish a permanent military base in Syria.
Reuters contributed to this report
Join our new commenting forum
Join thought-provoking conversations, follow other Independent readers and see their replies