Syria's al-Nusra Front has no plans to attack the West – and instead wants to topple President Assad
Abu Mohammed al-Julani said Al-Nusra wants to fight the regime in Syria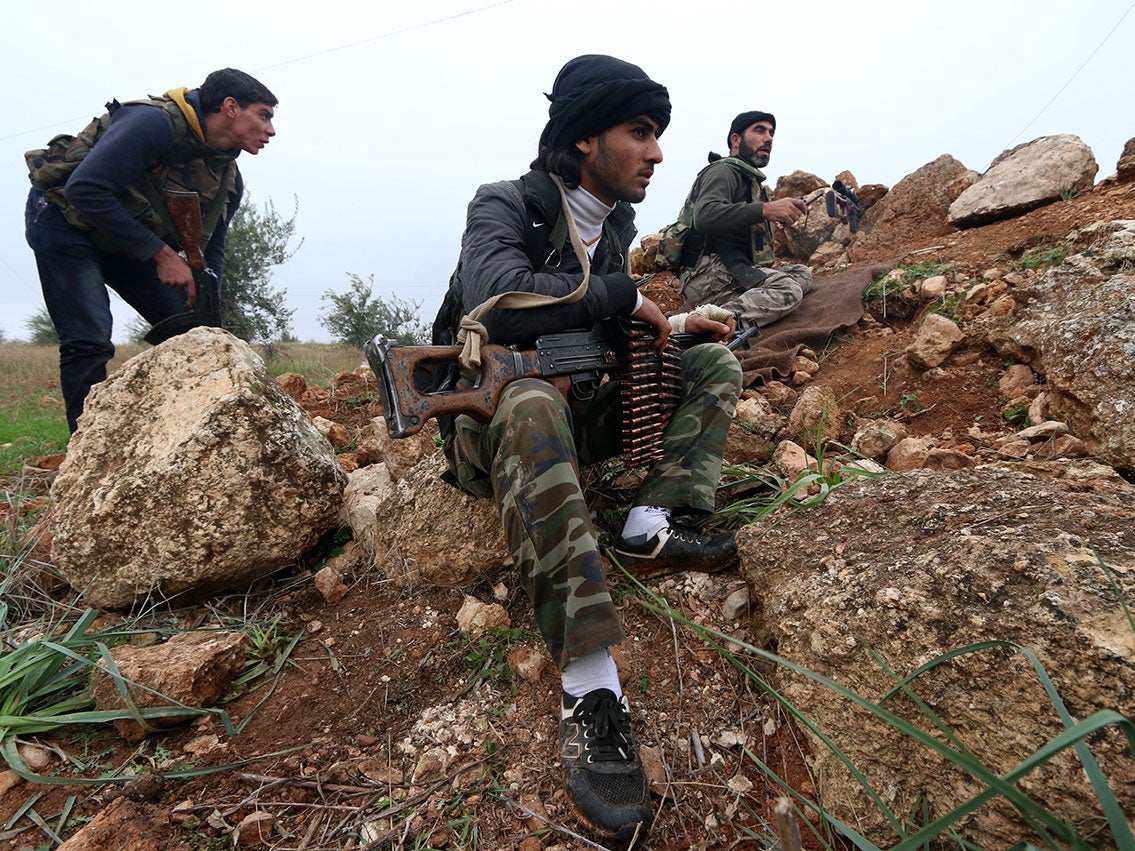 Al-Qaeda has ordered its affiliate terrorist organisation in Syria to lay off Western targets and focus instead on destroying President Assad.
The leader of the al-Nusra Front, Abu Mohammed al-Julani, said that it was instead trying to capture Damascus and did not have any current plans to attack the West.
The group's mission was to fight the regime in Syria and topple President Bashar al-Assad, he said in an interview with Al Jazeera that was broadcast on Wednesday night.
However, he said the terror group had a "right to defend themselves" against attacks from the US within Syria..
"Al-Nusra Front doesn't have any plans or directives to target the West," said Julani, whose face was not shown on screen while he was interviewed by Ahmed Mansour for the broadcaster.
Ancient monuments under Isis threat
Show all 8
"We are only here to accomplish one mission, to fight the regime and its agents on the ground, including Hezbollah and others."
Recently Al-Nusra and rebel allies have seized the city of Idlib in north-western Syria.
"We received clear orders not to use Syria as a launching pad to attack the US or Europe in order to not sabotage the true mission against the regime. Maybe al-Qaeda does that, but not here in Syria," he said during the hour-long interview.
But options were "open when it comes to targeting the Americans if they will continue their attacks against us in Syria".
"Everyone has the right to defend themselves," he said.
Airstrikes, launched by a US-led coalition, have been targeting the Islamic State group and the so-called Khorasan group in Syria since September.
But Julani also denied the existence of the Khorasan group and said that the Americans had made it up to "deceive the public".
In the wide-ranging interview, the leader said that Alawites would be safe if they dropped their weapons and disavowed Assad.
If they do not send their men to fight for [Assad], Julani said, "then they are our brothers".
Join our commenting forum
Join thought-provoking conversations, follow other Independent readers and see their replies