Syrian aid worker breaks down in CNN interview: 'What wrong have we done?'
Dr Zaidoun al-Zoabi says his team haven't slept in four days as Russian jets and state forces bombard Aleppo, displacing thousands of people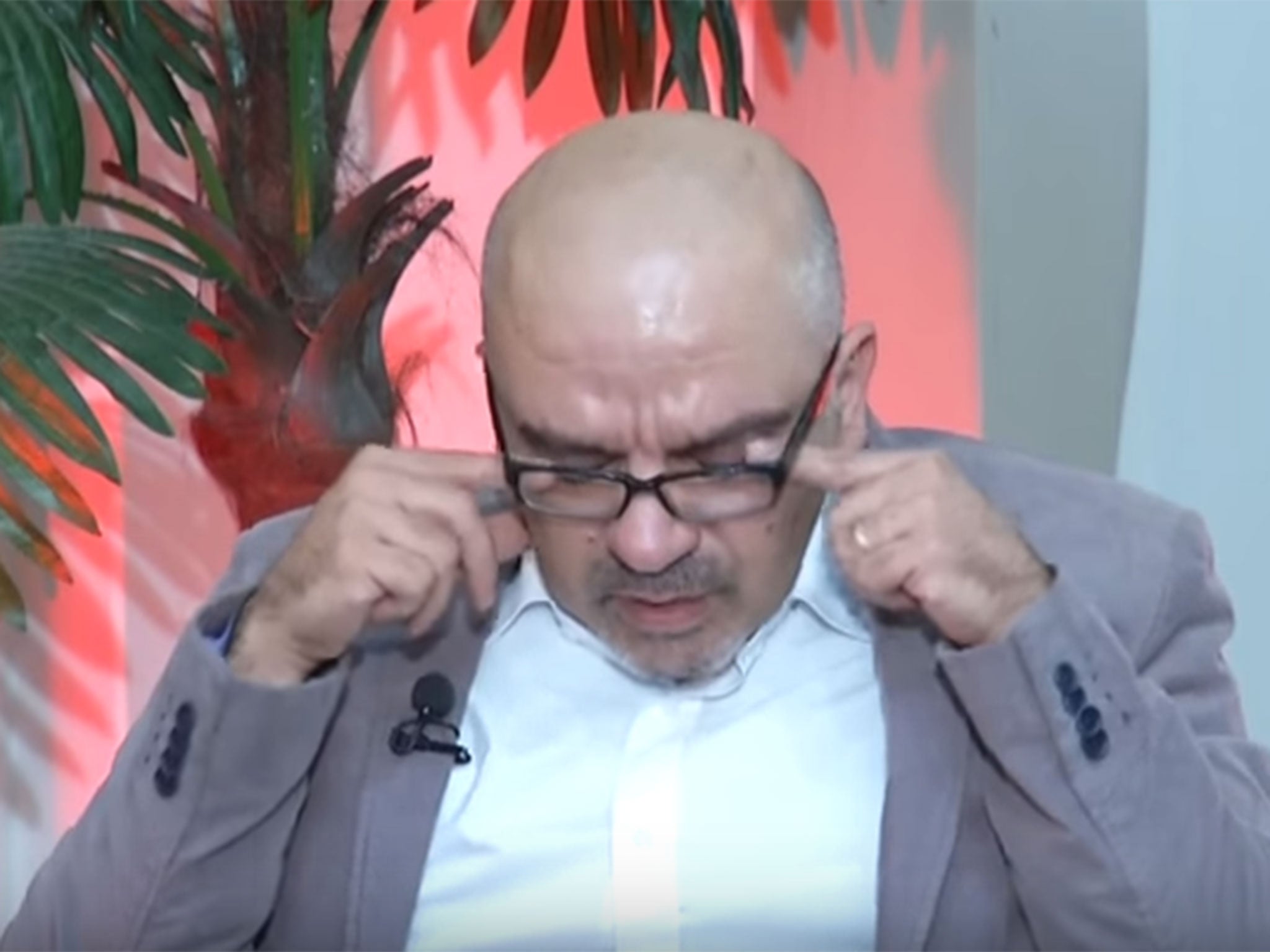 An aid worker has issued an emotional appeal for the international community to end the "bloody, stupid war" in Syria.
Appearing in an interview with CNN, Dr Zaidoun al-Zoabi broke down in tears as he revealed his team haven't slept in four days as the situation in Aleppo has deteriorated.
He is the head of the Union of Syrian Medical Relief Organisations, the UN's major partner in Syria operating more than a dozen field hospitals on the ground.
Speaking to the Amanpour programme from Gazientep in southern Turkey, Dr Zoabi said: "We can't provide enough food, we can't provide enough medicine, we can't provide shelter. Even if we can do so for a small proportion, we can't take it alone. You can see it in our faces, we haven't slept in days now. It's beyond our capacity, we can't take it any more.
"What have we done to endure such a bloody, stupid war?" he asked. "It is enough for us, we are so tired. So helpless. [Crying] I'm sorry but I can't help it, we are just about to collapse."
"Please end this war, do something to end this war."
Dr Zoabi told the BBC on Monday that the Russian intervention in Turkey, and the corresponding offensive by forces loyal to President Bashar al-Assad, have seen thousands of people displaced from rebel-held areas.
He said his organisation believed there were at least 70,000 people on the move in the countryside south of the city of Aleppo, unsure of which way to turn in their search for safety.
In pictures: Russian air strikes in Syria
Show all 19
"We saw only people who do not have even tents, any shelter, whatever," he said. "People were asking for some food, sandwiches even. There is no medical support."
He added: "The shelling is so fierce. The sky was filled with jet fighters, with helicopters, and people are terribly scared. They are scared to death."
Join our commenting forum
Join thought-provoking conversations, follow other Independent readers and see their replies