Syrian civil war crisis: Yarmouk refugee camp evacuation 'halted'
Thousands of civilians remain trapped inside the camp without access to medical care or day-to-day necessities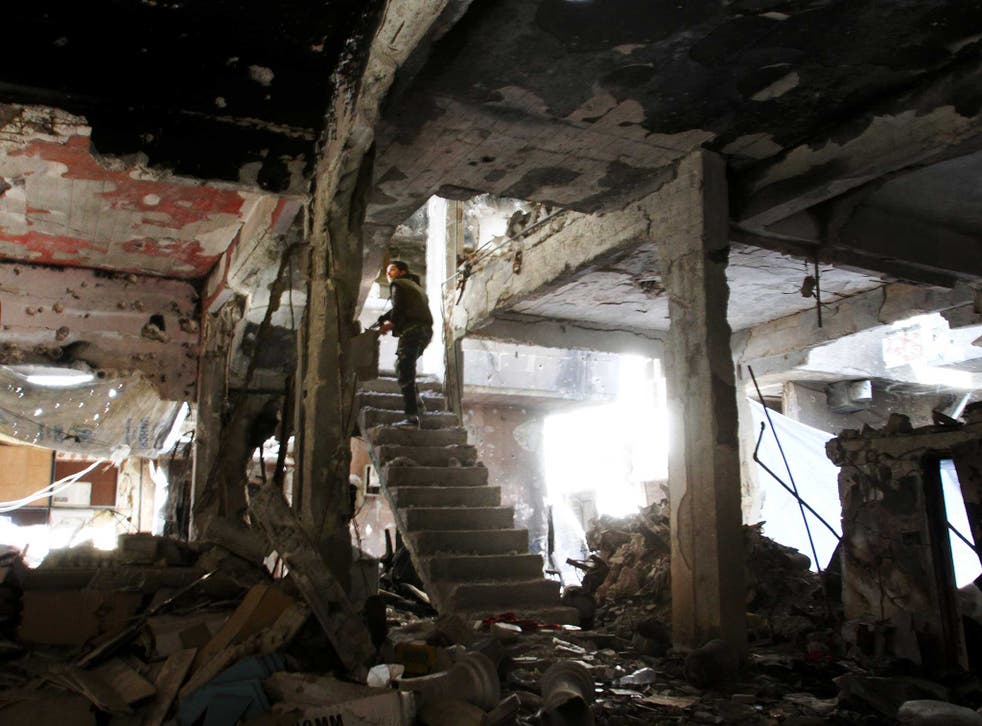 The planned evacuation of thousands of Syrian refugees from a camp has halted, according to reports.
Yarmouk camp should have been evacuated on Saturday under an agreement between rebels and Assad forces currently fighting for control of southern Damascus.
Instead, safety issues and the death of a top rebel have been blamed for the delay.
Almost 20,000 civilians have been trapped inside the camp since the two opposing forces began fighting, shelling and attacking one another in the streets. Most recently, Isis – also referred to as either Daesh or the Islamic State – took controls of parts of the camp.
Humanitarian assistance has been unable to reach the camp, where an estimated 18,000 civilians live in worsening conditions, but should the fighters withdraw the UN hopes to get aid through.
Parts of the camp, which gained international notoriety last year after a photograph depicted thousands waiting for food in the shelled city, have subsequently been taken by al-Qaeda-linked al-Nusra, as well as pro- and anti-government Palestinian groups.
Indyplus gallery: Yarmouk refugee camp

Show all 5
The Assad government and rebels had come to a fragile agreement that fighters from Yarmouk, as well as districts Hajar al-Aswad and al-Qadam, would withdraw along with their families in 18 buses which arrived in the camp on Friday.
But the Syrian Observatory for Human Rights (SOHR) said the withdrawal had been paused for "logistical" reasons – principally, that the road to Isis-controlled Raqqa had not been secured.
Lebanese Hezbollah al-Manar TV also claimed the evacuation was delayed after the death of rebel group Jaysh al-Islam's leader this week, the BBC reported.
The Syrian conflict has now entered its fourth year with an estimated 250,000 people killed in the bitter civil war so far.
Join our new commenting forum
Join thought-provoking conversations, follow other Independent readers and see their replies