Thousands of Syrian refugees 'trapped and dying' as hospital closes near Jordanian border
MSF: 'Knowing that there are patients dying just a few kilometres away is shameful'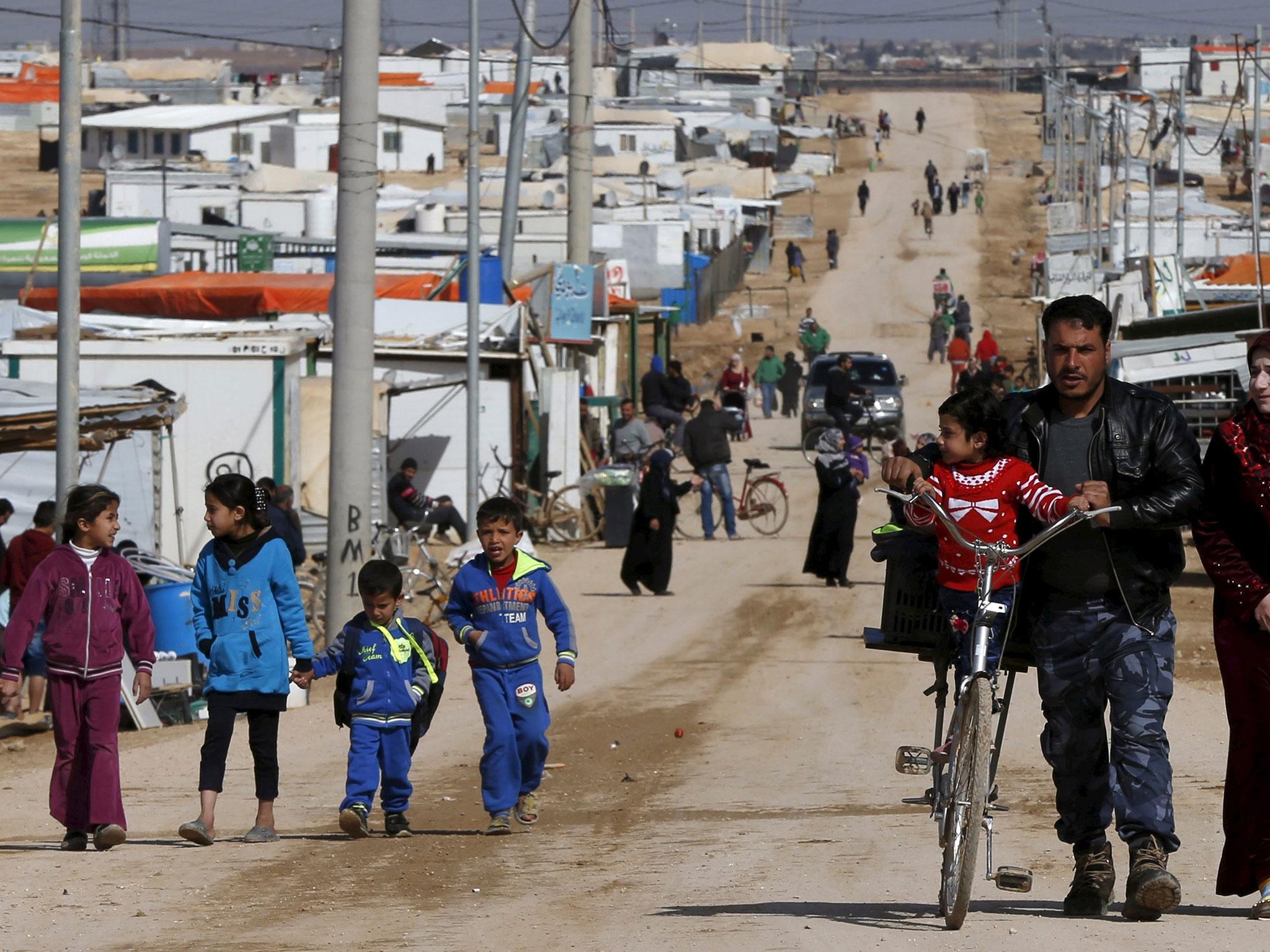 Thousands of Syrian refugees have been left trapped and facing death by Jordan's decision to close its border, medics have warned.
Médecins Sans Frontières (MSF) says it has been forced to close its clinic at the Zaatari refugee camp because patients were not being allowed through for treatment, despite reports of at least 70 war casualties including 16 children in need of life-saving surgery.
The hospital provided care for refugees recovering from operations but medical evacuations from neighbouring Syria stopped when Jordan closed its border in June, leaving its wards to gradually empty.
Jordan unlikely to open its doors to more refugees
Marjan Besuijen, MSF's project coordinator in Zaatari, said: "Knowing that there are probably patients dying just a few kilometres away on the other side of the border because of lack of access to essential medical care is shameful.
"The wards inside the Zaatari clinic are silent, no longer filled with conversations or laughter.
"But this is not because the violence in Syria has diminished in any way, nor that there are no wounded in need of medical treatment.
"This is solely due to a physical barrier depriving those desperately in need of lifesaving medical care from receiving it."
MSF continues to run a hospital in the Jordanian city of Ramtha, which has a border crossing leading to the Syrian rebel stronghold of Daraa, although the charity warned that it too may be forced to close.
In pictures: Syria conflict - Inside the Zaatari refugee camp
Show all 15
Five years of civil war have left huge shortages of medicine, staff and equipment to carry out complex surgery at hospitals in opposition areas, many of which have been damaged by government air strikes.
Luis Eguiluz, MSF's head of mission in Jordan said the number of casualties has been mounting since fighting and bombardment started increasing in September but its ability to save lives was "severely restricted".
The charity is among the groups calling for Jordan to reverse its border closure and allow Syrians wounded in the country's ongoing conflict to access urgent care unavailable to them in warzones.
Amnesty International estimated that 75,000 refugees had become trapped in the "no man's land" between the two countries by September.
Footage showed makeshift grave sites and burial mounds in the desert just metres from families' tents, in what Amnesty called a "grim snapshot of the consequences of the world's abject failure to share responsibility for the global refugee crisis".
The Jordanian government said the closure was necessary for security reasons after an Isis suicide bomber targeted a border crossing, killing six members of its security forces.
Join our commenting forum
Join thought-provoking conversations, follow other Independent readers and see their replies