Syrian conflict 'has killed quarter of a million people'
11,964 of those killed were children and 71,781 civilian deaths were recorded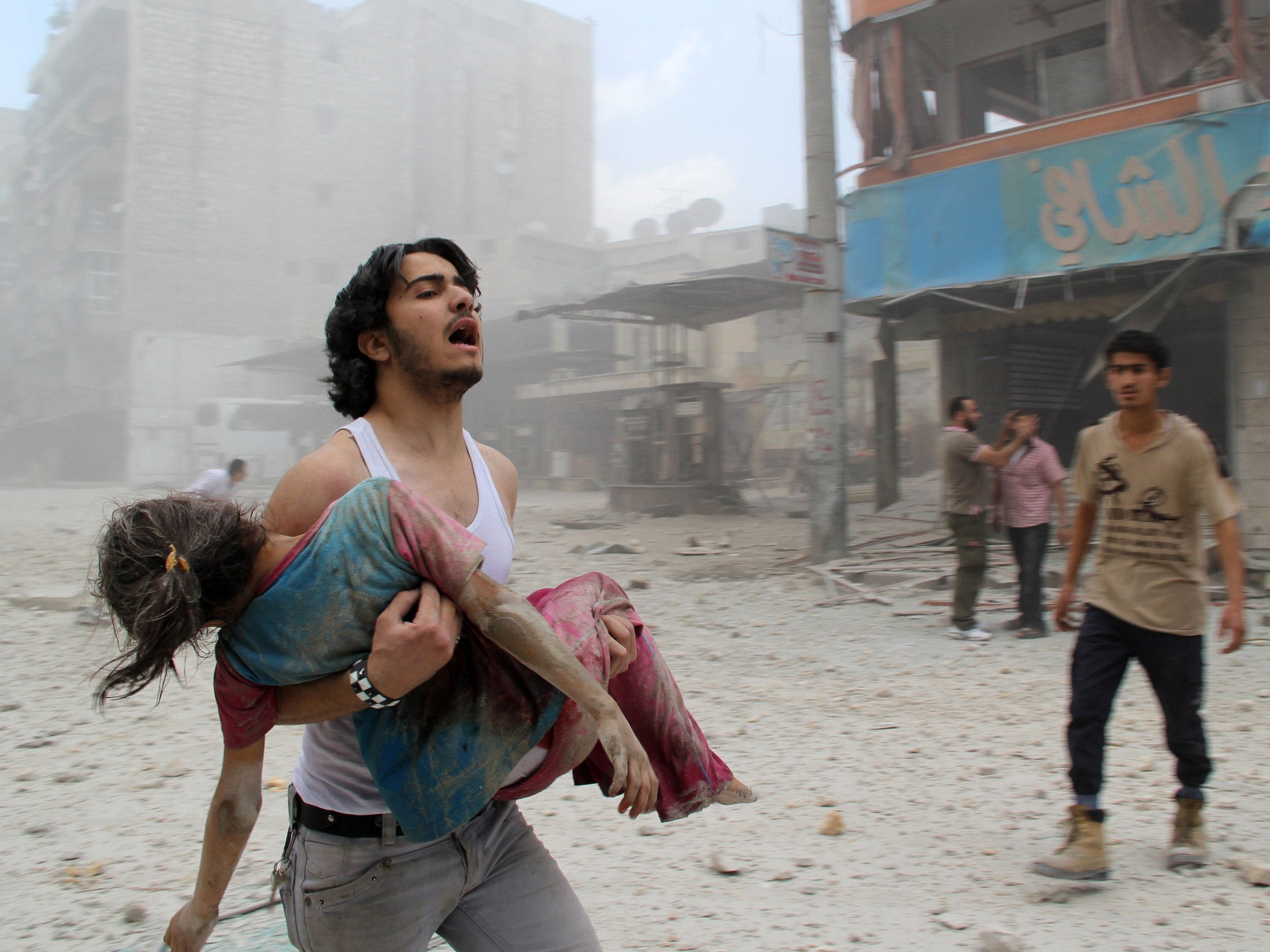 Nearly a quarter of a million people have died in Syria's conflict since it began in March 2011, an activist organisation has claimed.
The Syrian Observatory for Human Rights said that the number of documented deaths had risen to 240,381 from 230,618 in June.
11,964 of those killed were children, the group found, and 71,781 civilian deaths were also recorded.
A third of the deaths noted by SOHR, which says it relied on an extensive network of sources in Syria to compile the data, were of regime forces. Those killed included 50,570 soldiers, while the rest were said to be allied fighters.
43,384 rebel soldiers and 34,375 foreign fighters have been killed in Syria, according to the group.
Another 3,225 deaths have also been recorded but their identity remains unknown to the observatory.
The 30,000 people who have gone missing in Syria, including the 20,000 said to be held in Syrian jails, were not accounted for in the toll, Al Jazeera reported.
Thousands who are part of loyalist forces and being held by rebel groups or by Isis were also not documented in the figures.
These findings come after the UN agreed to implement a resolution to identify those behind chemical weapons attacks in Syria, following a fatal chemical attack outside Damascus in 2013.
UN chief Ban-Ki-moon and the head of the Organisation for the Prohibition of Chemical Weapons are due to formulate a plan for an inquiry into the use of the weapons, according to the BBC.
The Syrian conflict began when pro-democracy protests in March 2011 escalated into civil war as rebel groups formed to battle government forces.
The war has since intensified with the rise of jihadists groups such as the Islamic State and the use of chemical weapons.
Over 4 million people have fled Syria as refugees according to the United Nations Refugee Agency. A further report from the UN estimated in March that the total economic loss since the start of the conflict was $202 billion.
Join our commenting forum
Join thought-provoking conversations, follow other Independent readers and see their replies