Syrian rebel leader gives speech to Islamist militants with Hello Kitty notebook
Zahran Alloush: Islamist rebel leader, Syrian War fighter, Hello Kitty lover?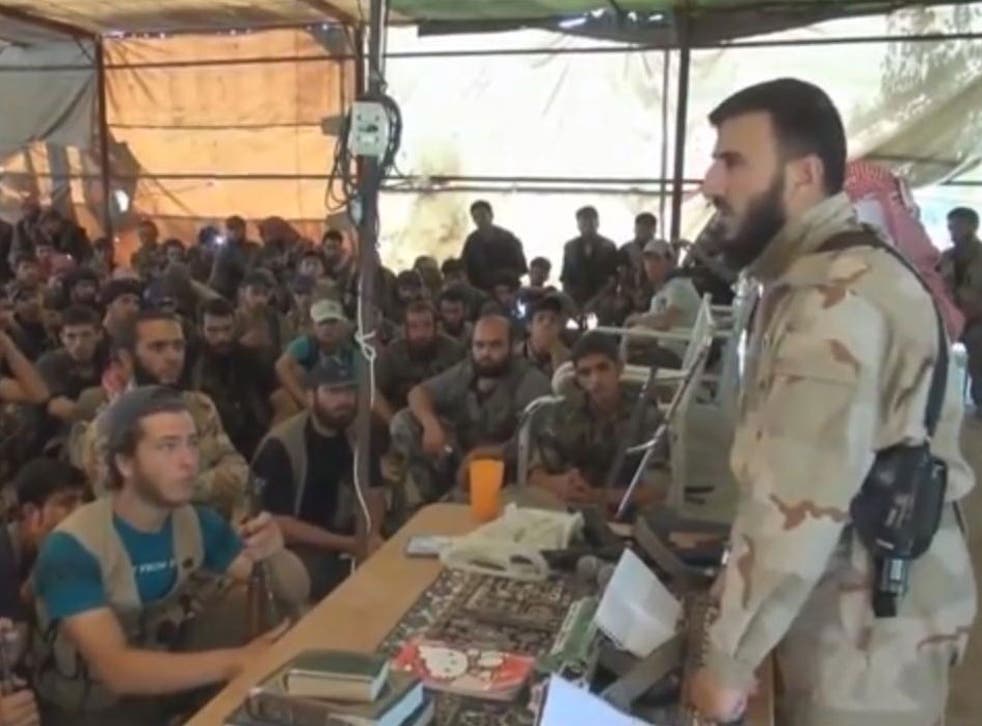 A jihadist rebel leader fighting in the Syrian War has been filmed giving an impassioned speech to a group of armed militants with a Hello Kitty notebook in front of him.
Zahran Alloush, the head of Jaysh al-Islam, was speaking out against the Islamic State of Iraq and the Levant (Isis), who his group have been trying to wrestle territory from around Ghouta, near Damascus.
Wearing combat uniform, with gun holsters strapped on, the commander seems unlikely to have chosen a pink Hello Kitty notebook to enhance his image.
The pink pad could have arrived in aid convoys sent to war-torn Syria or in charity packages, or maybe he is a genuine fan of the Japanese cartoon cat.
The video was posted on YouTube on Wednesday although it was unclear when it was filmed.
Jaysh al-Islam is a coalition of rebel groups fighting the Government in the Syrian war and has rejected membership of the Free Syria Army.
Fighters from the group were accused of taking part in a massacre of more than 30 civilians from religious minorities in the town of Adra in December, although the Syrian Government blamed the Al-Nusra Front.
Join our new commenting forum
Join thought-provoking conversations, follow other Independent readers and see their replies