Syrian rebels offer Assad truce in Homs during Ramadan
New opposition leader offers cease-fire for duration of Muslim holy month as Hezbollah and Assad forces besiege strategic city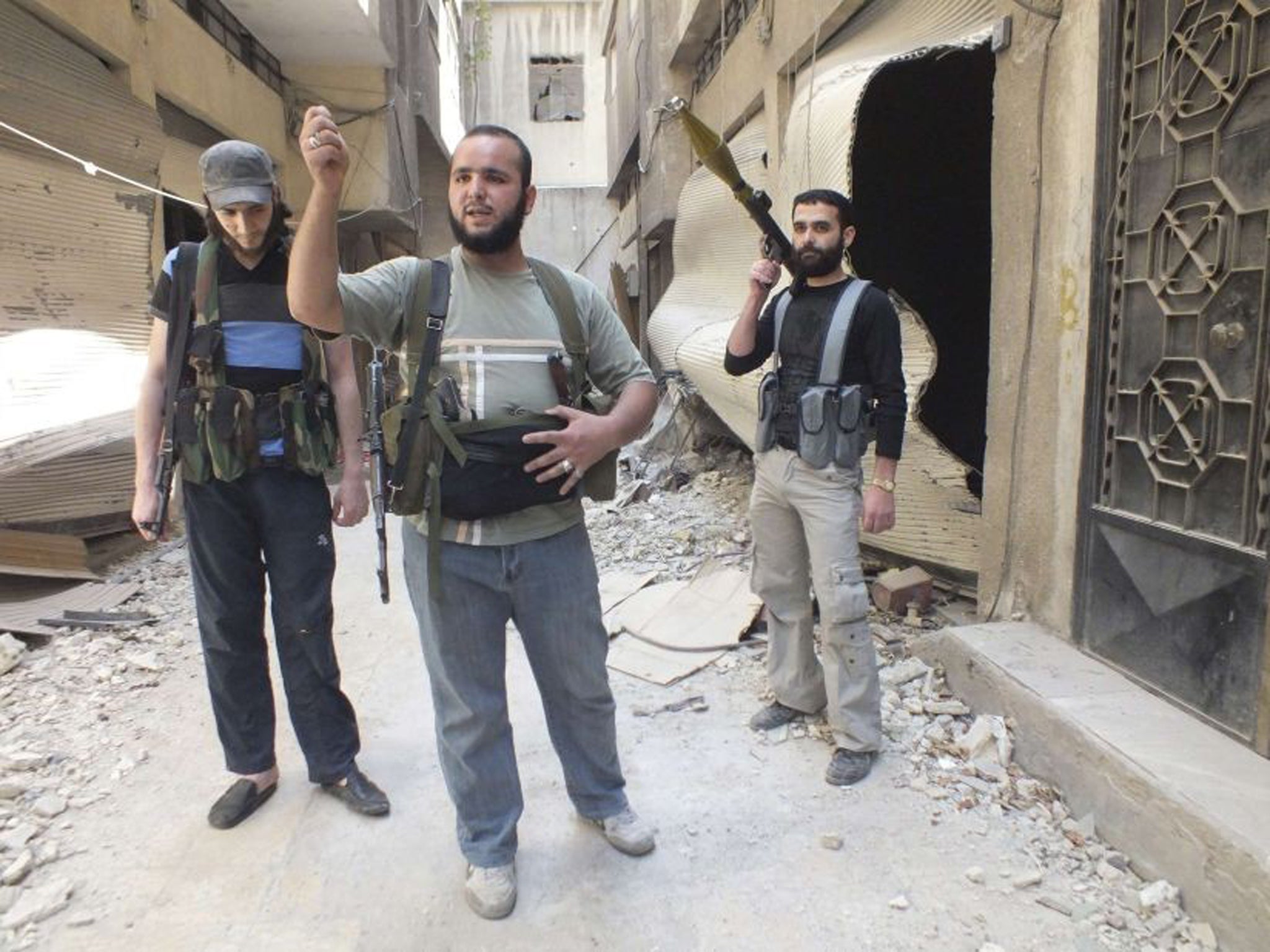 Syrian rebels have asked for a truce in the besieged city of Homs to observe the holy month of Ramadan, which begins on Tuesday.
The new head of the opposition Syrian National Coalition, Ahmad Jarba, revealed the offer as he gave his first interview since his election on Saturday. There has been no indication that President Bashar al-Assad's government would be ready to accept a cease-fire.
Sunni Muslim rebels in the city 90 miles (140 km) north of Damascus have been suffering an onslaught of ground and air attacks. They have been struggling to hold onto territory since the militant group Hezbollah joined forces with Assad's troops.
Control of the city is being fiercely contested, as it is strategically positioned between the Syrian capital, army bases on the coast, and strongholds in neighbouring Lebanon.
Jarba said: "We are staring at a real humanitarian disaster in Homs. Assad, whose military machine was on the verge of defeat, has been propped up by Iran and its Hezbollah proxy."
The new rebel leader has close links to Saudi Arabia, who are at the forefront of international efforts to support opposition to the Assad regime.
And he said that plans were underway to supply rebel fighters with advanced, armour-piercing Saudi weaponry.
"I think the situation is better than before. I think these weapons will arrive in Syria soon," Jarba said.
"My priority (is) to secure two-tier support for the Syrian people: military and humanitarian. We are working on getting advanced and medium-range weapons to the Free Syrian army and the liberated areas."
Jarba was speaking in Istanbul after a meeting of the Syrian National Coalition, which only has a small physical presence in Syria and holds little sway over many of the militant brigades facing up to Assad's forces.
More than 90,000 people since have been killed since March 2011, making the Syrian revolt the bloodiest of the Arab Spring uprisings against entrenched dictators.
Join our commenting forum
Join thought-provoking conversations, follow other Independent readers and see their replies