Tehran boasts it is building a copy of crashed US spy drone
Washington expresses doubts as Iranian military claims it has cracked secret codes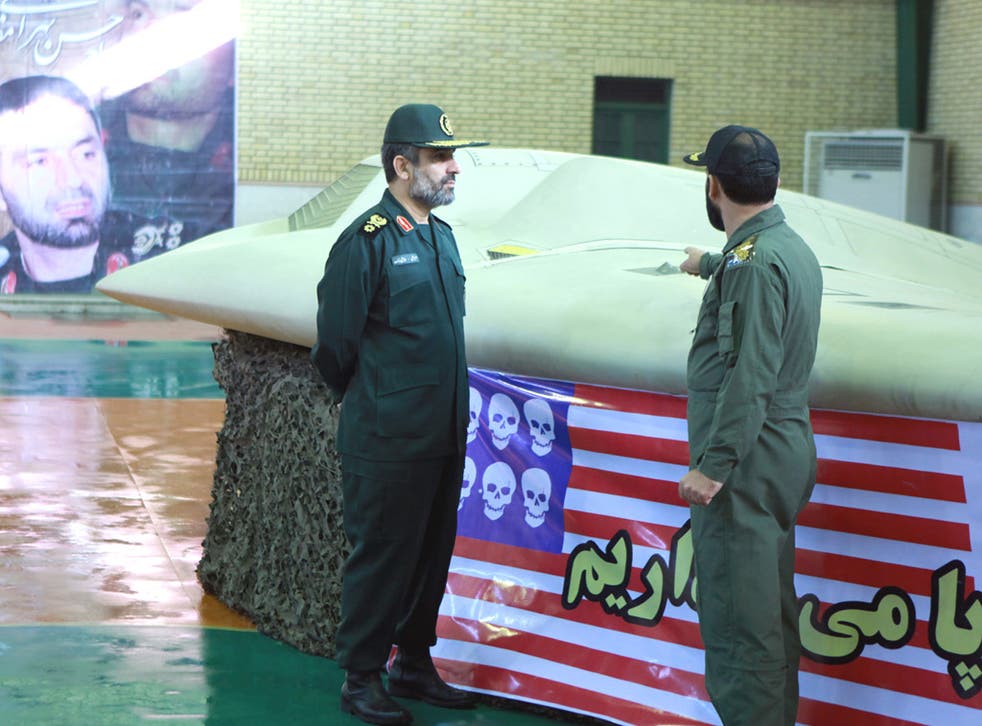 Iran has boasted a major propaganda victory against the United States, saying that it has unscrambled the codes of an American spy drone that came down over Iranian territory last year, and has started to make a copy of it.
Iranian military officials claimed yesterday to have reverse-engineered – or duplicated – the drone, a bat-winged RQ-170 Sentinel deployed in some of America's most sensitive surveillance operations worldwide, a claim that will prove embarrassing to the US intelligence establishment. The drone, equipped with stealth technology that makes it virtually undetectable on radar, came down over Iran last December, but US officials expressed scepticism at the time that the Iranians would succeed in obtaining anything of technological value from it.
However, Iran has presented selected details of the unmanned drone's operational history as proof that its engineers had been able to unlock the data. "I am giving you four codes so the Americans understand just how far we have got in penetrating the drone's secrets," General Amir Ali Hajizadeh, a senior figure in Iran's powerful Revolutionary Guards, told state television. He revealed that the craft had been in use over Pakistan shortly before the US attack on Osama bin Laden's compound in the northwest that killed the al-Qa'ida leader, and said that the drone had undergone work in California in October 2010 to smooth out technical issues before it was taken to Afghanistan, where it continued to suffer problems. It was again sent for repairs, this time to Los Angeles, he said.
General Hajizadeh added that Iran had "started producing a copy" of the drone, which it claimed to have brought down over the town of Kashmar near the Afghan border by jamming its systems. The account was dismissed by US officials, who said that it had most likely malfunctioned.
The drone's capture handed some of America's most prized surveillance technology to the Iranians, and shed light on the extent of CIA-led covert operations to detect Iranian nuclear activity amid Western suspicions that Tehran is seeking a nuclear bomb.
US Senator Joe Lieberman yesterday expressed doubts over Iran's latest claims. "There's a history here of Iranian bluster," he said in televised comments.
Join our new commenting forum
Join thought-provoking conversations, follow other Independent readers and see their replies