Tehran switches 'death to America' posters for Pablo Picasso
The Iranian capital has transformed into an outdoor art gallery overnight as 1,500 billboards now show famous artworks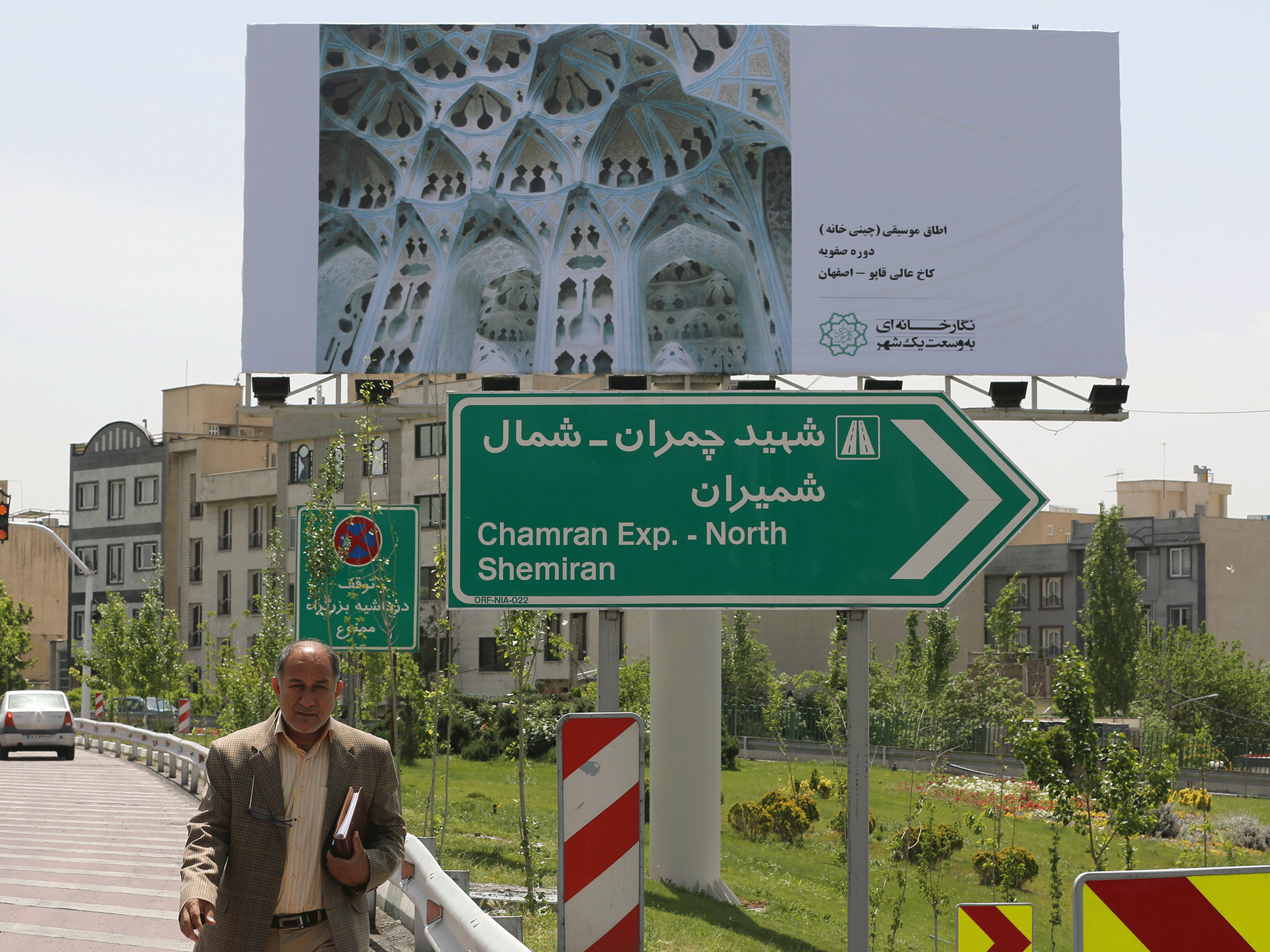 Tehran's "death to America" billboards no longer loom over the Iranian capital after being swapped out for huge prints of famous artworks.
For ten days as of Thursday, Tehraners haven't been looking up at the usual photos of Iraq war martyrs and adverts for household goods. Instead, their streets have been turned into an outdoor art gallery, the Guardian reported.
Prints of works by the likes of Pablo Picasso, Rene Magritte and Henri Matisse have been displayed in what the organisers hope is a bid to entice people into art galleries.
The photos popped up overnight, with over 1,500 billboards displaying 700 different images. Around 70 per cent are local creations, such as reproductions of Persian carpets, calligraphy and miniatures.
Reaction has been positive, and Iranian journalist Sadra Mohaqeq told the Guardian: "It's pretty exciting. It's wonderful to see billboard ads of laundry machines or big corporate banks being replaced by a Rembrandt or a Cézanne or a Picasso, what better than that?"
Project manager Mojtaba Mousavi is behind the 10-day display and told the paper that because most of Tehran's billboards were owned by private companies, it was tricky at first to get them to give up their advertising spaces.
Tehran's Museum of Contemporary Art has one of the best collections of art outside of Europe and the US. The billboard project, "A Gallery As Big As a Town" has been organised in part to raise the museum's profile and attract more visitors.
Most of its works, however, are in storage as they have been deemed inappropriate for display. All of the works on billboards around the city were vetted by public officials before being printed.
"Unfortunately people don't visit museums or cultural institutions as often so we wanted to encourage them to go," Jamal Kamyab, an official involved in the project, told the Mehr News Agency.
Iran is known for have very tough censorship laws for art, with many prominent artists having left the country.
Join our new commenting forum
Join thought-provoking conversations, follow other Independent readers and see their replies