Palestinians attack Tony Blair for helping Israel strike 'secret peace deal' with Hamas
Former prime minister is reportedly acting as go-between in secret talks aimed at lifting the blockade of Gaza, holding talks with Hamas leader Khaled Meshaal in Qatar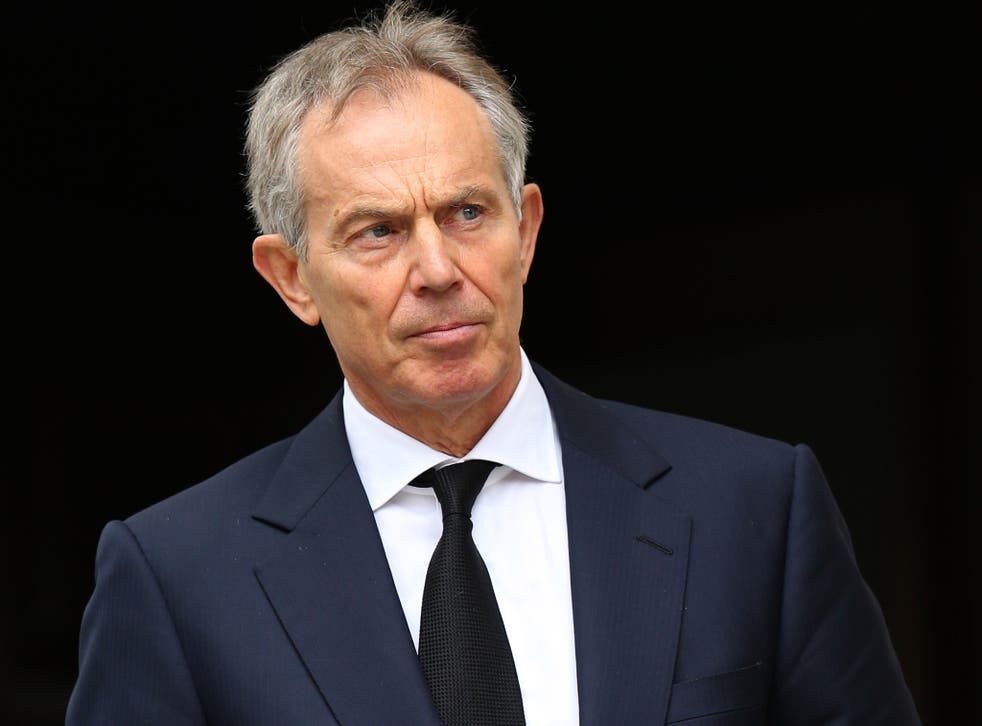 Palestinian officials have accused Tony Blair of serving Israeli interests and undermining prospects for a viable Palestinian state by acting as a mediator between Israel and Hamas, the more radical rival group which controls Gaza.
Hanan Ashrawi, a veteran Palestine Liberation Organisation (PLO) legislator and senior spokeswoman, spoke out after it emerged that Mr Blair was attempting to forge a long-term ceasefire deal in Gaza. Under the terms of the agreement, Hamas would commit itself not to attack Israel in exchange for Israel lifting its eight-year siege of the coastal enclave.
"Israel wants an agreement that intensifies the split between Gaza and the West Bank, and that is what Tony Blair is doing," Ms Ashrawi told The Independent. "Maintaining and intensifying the split would spell the end of a unified, viable Palestinian state."
Of the former Prime Minister, she added: "Blair is the last person qualified to be a mediator. We know whose side he is on and has been from the beginning. I don't believe he moves without [Israeli Prime Minister Benjamin] Netanyahu's approval. He's looking after Israel's interests."
Her comments reflect widespread anger on the West Bank that the internationally recognised Palestinian Authority, headed by moderate President Mahmoud Abbas, appears to be sidelined by Mr Blair's diplomacy, which according to a report in the Israeli newspaper Haaretz is aimed at striking a separate peace between Israel and Hamas.
In two meetings between Mr Blair and Hamas's political chief, Khaled Meshaal, since May, Mr Blair discussed the reaching of a five-year truce, the lifting of Israel's siege on Gaza and the establishment of a conduit for goods into and out of the area, probably by sea.
The mooted arrangements give no place to the West Bank, even though PLO agreements with Israel specify that it and Gaza are to be dealt with as a single territorial unit and must be connected by "safe passage" routes through Israeli territory. Gaza effectively split from the West Bank when Hamas staged a coup against Mr Abbas's forces in 2007 and Israel clamped its siege on Gaza.
"We want to lift the siege, but this should be in conjunction with unification and maintaining the demographic, territorial and economic links with the West Bank," Ms Ashrawi said.
Haaretz reported that Mr Blair had emerged as the most significant mediator between Israel and Hamas after he resigned in May from his post as the envoy of the international Quartet. In that role he had been bound by the Quartet's policy of neither recognising nor negotiating with Hamas.
Before his first meeting with Mr Meshaal, in the Qatari capital, Doha, Mr Blair met Mr Netanyahu. Quoting an Israeli source involved in the efforts, Haaretz said that Mr Netanyahu told Mr Blair he did not view him as a mediator or someone who could pass messages back and forth, but would be ready to hear the details if he reached any results.
A statement from Mr Netanyahu's office on Sunday night said: "There are no meetings with Hamas. There are no direct contacts, no contacts through other countries and no contacts through mediators."
But the denial was seen as leaving open the possibility there were indirect contacts in the past and could be in the future. Haaretz said that Mr Blair had not achieved results in his two meetings with Mr Meshaal but was keeping up his efforts.
Join our new commenting forum
Join thought-provoking conversations, follow other Independent readers and see their replies