Israel was source of classified information Trump shared with Russia, say officials
National Security Adviser HR McMaster said earlier that President Trump 'wasn't even aware where this information came from'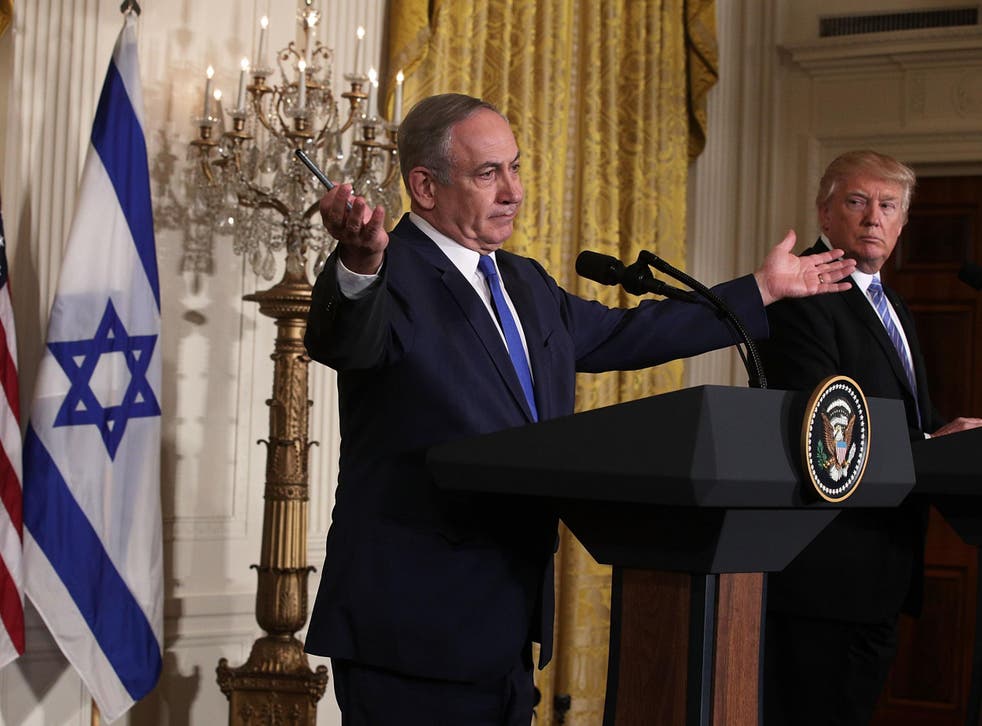 Israel was reportedly the source of highly sensitive information that Donald Trump gave to Russia.
In a meeting at the White House last week, according to the Washington Post, Mr Trump disclosed intelligence about an Isis terrorist plot to Russian Foreign Minister Sergei Lavrov and Ambassador Sergey Kislyak. Some of the information that the US has about the plot came from the Israelis, the New York Times reported, citing a current and a former American official.
There is now question over whether Mr Trump's disclosure of Israel's sensitive information could damage diplomatic relations between the two countries. Mr Trump departs on Friday for his first trip abroad as president, during which he is expected to visit Israel.
In a statement to the New York Times, Israeli ambassador Ron Dermer reaffirmed that Israel has full confidence in its intelligence-sharing relationship with the US.
During a White House press briefing, US National Security Adviser HR McMaster said that the president "wasn't even aware where this information came from" and "wasn't briefed on the sources and methods".
Donald Trump's first 100 days: in cartoons

Show all 33
The revelation that Mr Trump revealed classified details to the Russians has drawn criticism from Democrats and Republicans alike, but Mr McMaster defended the president.
"What the president discussed with the foreign minister was wholly appropriate to that conversation and is consistent with the routine sharing of information between the president and any leaders with whom he's engaged," Mr McMaster said.
In an early morning tweet, Mr Trump said he had the "absolute right" to share facts pertaining to terrorism.
Under current US law, the president has the power to declassify information as he or she sees fit.
Register for free to continue reading
Registration is a free and easy way to support our truly independent journalism
By registering, you will also enjoy limited access to Premium articles, exclusive newsletters, commenting, and virtual events with our leading journalists
Already have an account? sign in
Register for free to continue reading
Registration is a free and easy way to support our truly independent journalism
By registering, you will also enjoy limited access to Premium articles, exclusive newsletters, commenting, and virtual events with our leading journalists
Already have an account? sign in
Join our new commenting forum
Join thought-provoking conversations, follow other Independent readers and see their replies