Turkey launches air strikes on Isis positions and Kurdish forces battling Islamic extremist group
Force of the PKK, designated a terror organisation by Turkish authorities, have been fighting Isis
Rose Troup Buchanan
Saturday 25 July 2015 10:48 Comments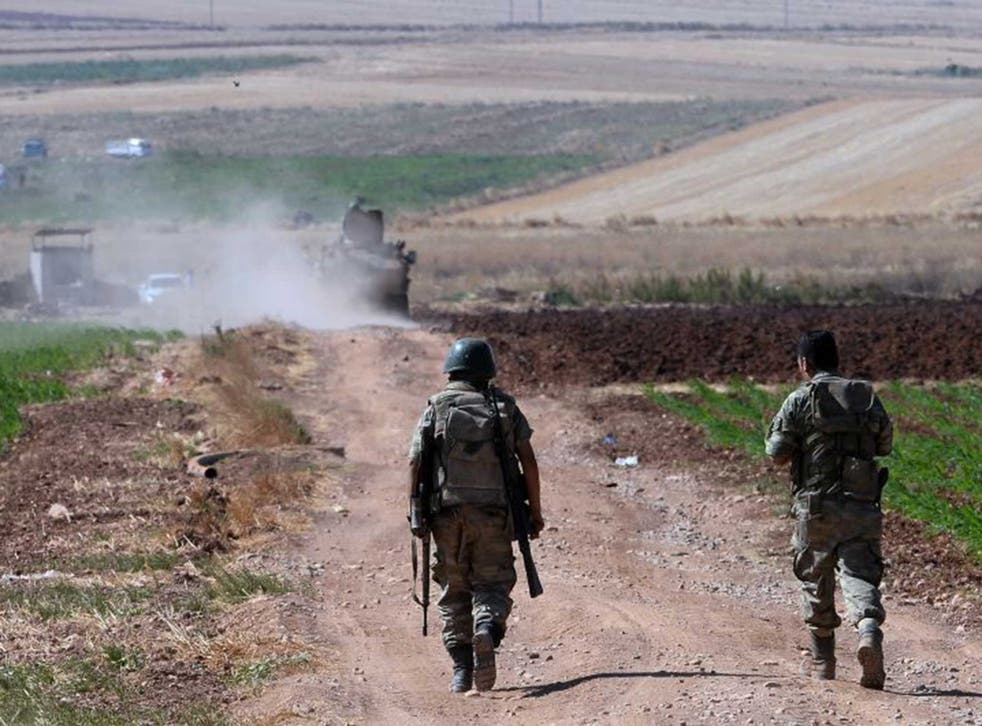 Turkey has launched fresh air strikes against both Isis and Kurdish positions further complicating an already fraught alliance of forces opposing the extremist organisation.
Ankara's decision to aerially bomb Isis will be welcomed by the ragtag coalition allied against the extremist Islamic terror organisation, but tempered as the country also bombed Kurdish fighters – who have been doggedly battling against the group since last year.
Fighter jets based near Diyarbakir at the Pirinçlik Air Base in the south-east of the nation hit Isis positions in the north of Iraq and Syria for the second time on Friday night, after bombing a supply dump and base earlier that day.
But the country also bombed areas associated with the Kurdish Workers Party, or PKK, who have been fighting for autonomy from Turkey since 1984.
The strikes against the PKK, considered a terror organisation by Turkish authorities, indicate the end of a 2013 peace agreement.
"Turkey has basically ended the cease-fire," PKK spokesperson Zagros Hiwa told The Associated Press.
Mr Hiwa said the PKK were still assessing the damage caused by the strikes in the Qandil mountains, where the PKK's command is based, but that there did not appear to have been any casualties.
The aerial attack is believed to have hit shelters, bunkers, caves, storages facilities and other "logistical points," according to a government spokesperson.
Turkish forces also shelled Isis and Kurdish positions in Syria, although the spokesperson declined to give details of the results of the strikes.
The country has also announced that it would allow US-led coalition forces to use its airbases for operations against Isis. Previously, Turkey has been reluctant to partake in the attacks against the extremist organisation.
Turkey has been hit by a wave of violent attacks in the past week. 32 people died in the town of Suruc after a suicide attack blamed on Isis, while the PKK claimed responsibility for the deaths of two Turkish policemen in Kurdish majority city of Sanliurfa, near the Syrian border.
Additional reporting by The Associated Press
Register for free to continue reading
Registration is a free and easy way to support our truly independent journalism
By registering, you will also enjoy limited access to Premium articles, exclusive newsletters, commenting, and virtual events with our leading journalists
Already have an account? sign in
Join our new commenting forum
Join thought-provoking conversations, follow other Independent readers and see their replies