Turning the tide? Six Syrian rebel groups join forces to counter rise of al-Qa'ida
The new Islamic Front will have an estimated 45,000 fighters under its control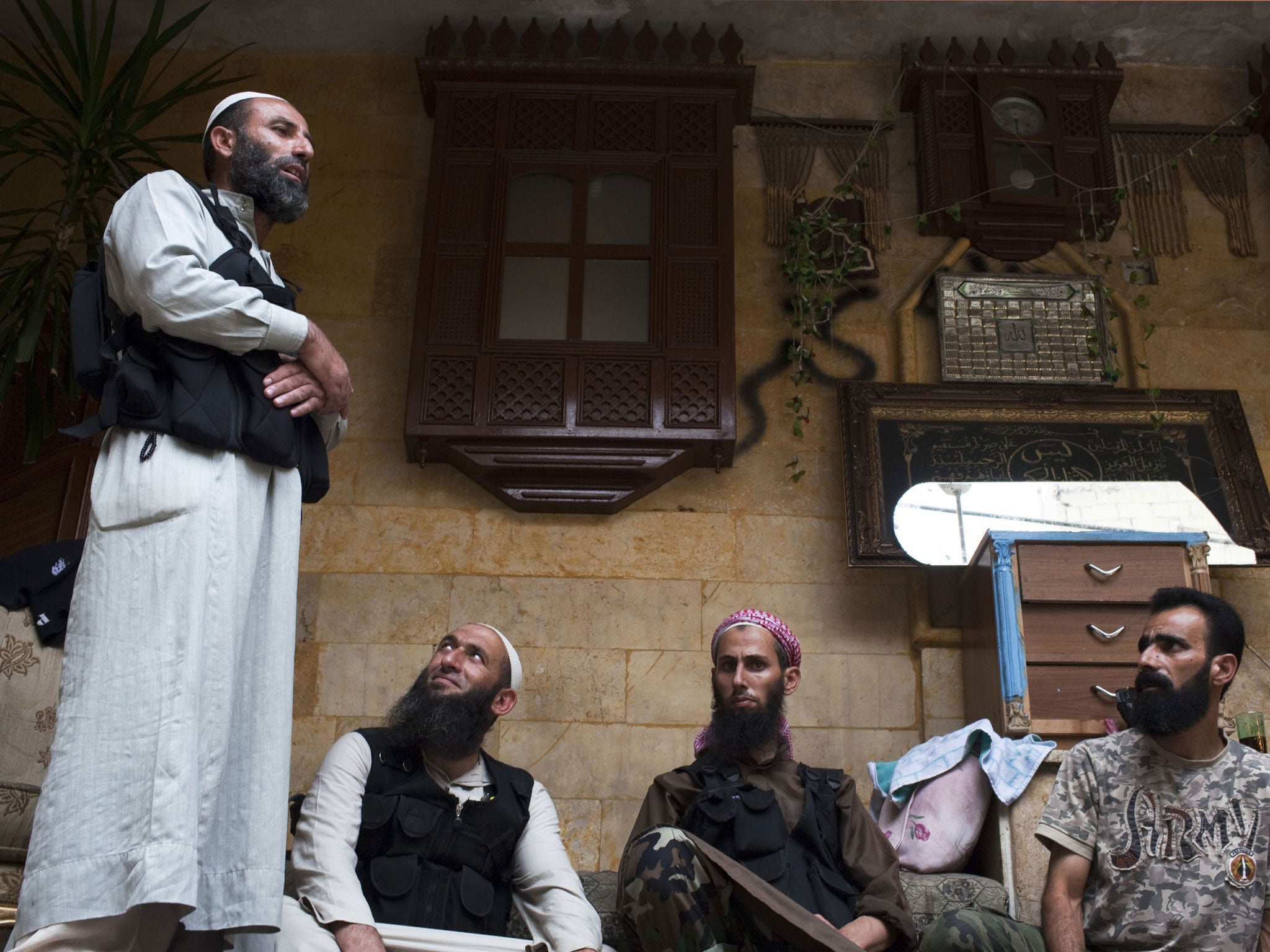 A number of powerful Syrian rebel groups have joined forces in a bid to bring order and unity the various factions fighting to remove President Bashar al-Assad from power and counter the rise of al-Qa'ida in the country.
Six major Islamist rebel groups with an estimated 45,000 fighters under their control have signed up to the "Islamic Front", making it the largest rebel alliance to emerge in the two and a half years-long civil war.
"The Islamic Front is an independent military and social force that is aimed at bringing down Assad's regime in Syria and at replacing it with a just Islamic state," the groups said in a statement, published on Friday.
The new coalition includes Liwa al-Tawhid - Aleppo's largest fighting group, Ahrar al-Sham, the Army of Islam, Suqour al-Sham, Liwa al-Haq and the Ansar al-Sham battalions.
Analysts said the unification of the various groups under a single command structure could dramatically improve the fighting ability of the previously disorganised rebel forces, and may lead to a reversal of recent gains made by government forces in recent months.
"Psychologically, this will also be of considerable importance," said Charles Lister, and analyst at IHS Jane's Terrorism and Insurgency Centre. "A development like this will undoubtedly result in a renewed intensity in rebel operations across many key parts of the country."
"The principal intention for forming this new coalition has been to establish a body perceived as truly representative of the Syrian insurgency," Mr Lister said, adding that the new grouping "should prove a landmark moment for the revolution."
The new coalition is likely to provide a counterweight to the rise of extremist al-Qa'ida-linked groups such as the Islamic State of Iraqi and as-Sham (ISIS), which has been strengthening its grip across northern Syria in recent months. The groups that have joined the Islamic Front are notably less hardline than ISIS and its ally Jabhat al-Nusra.
Amad Essa al-Sheikh, the head of the Consultative Council of the new Islamic Front, told Al Jazeera that it would work with the Western-backed opposition-in-exile and its fighting force nominally under the control of General Salam Idris, the Supreme Military Council, whose numbers have dwindled as fighters have joined better funded rebel brigades.
The announcement comes in the wake of a number of setbacks for the Syrian rebels. Government forces have in recent weeks made major advances on key battlegrounds around Damascus and Aleppo in the country's north, and less than a week ago the leader of Liwa al-Tawhid, Abdel Qader Saleh, was killed in an airstrike carried out by Assad's airforce.
Join our commenting forum
Join thought-provoking conversations, follow other Independent readers and see their replies