US admits killing eight civilians in less than three months of air strikes against Isis in Syria and Iraq
Central Command is carrying out further investigations into reported deaths in 2015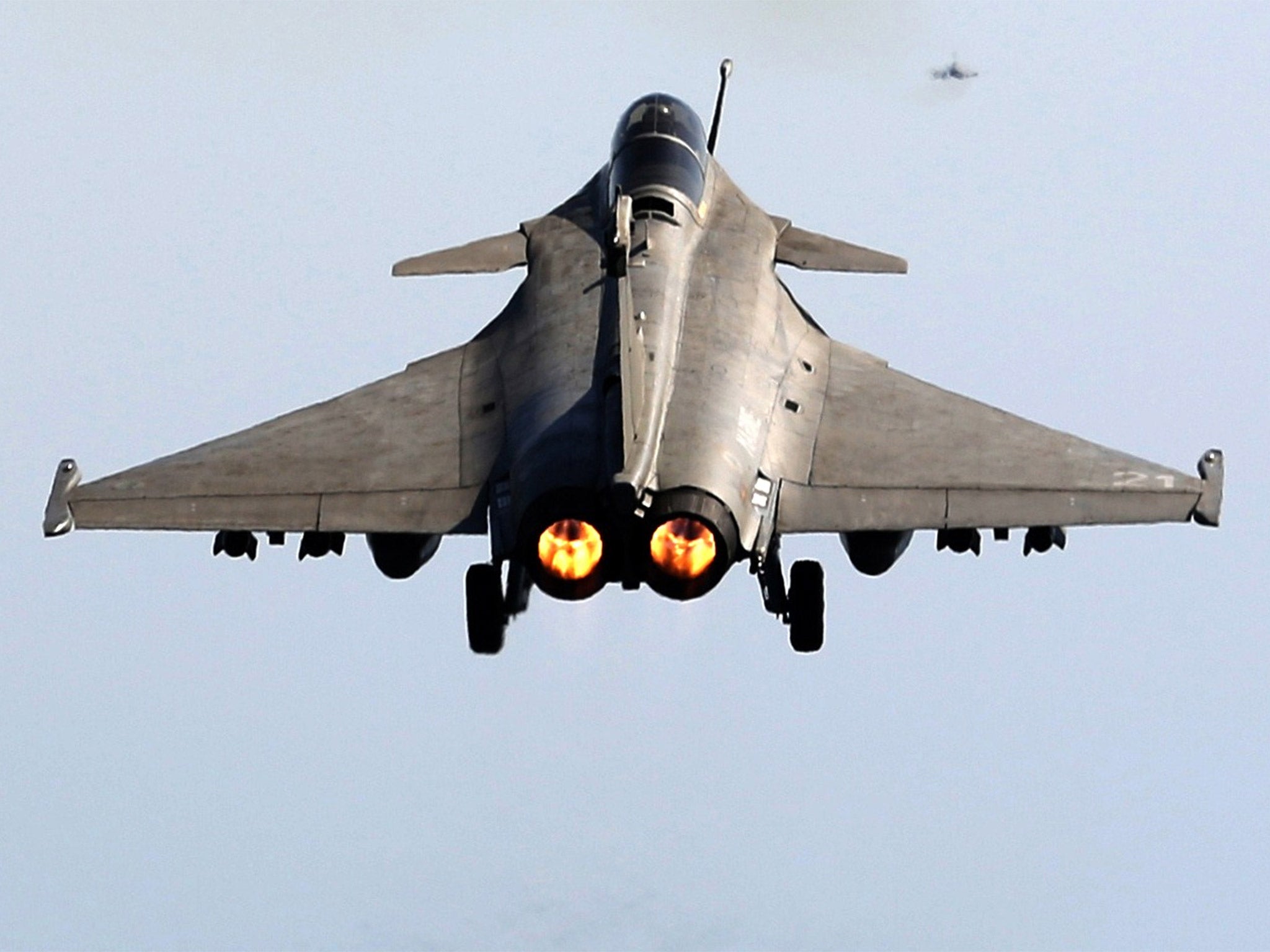 The US military has admitted killing at least eight civilians in less than three months of air strikes in Syria and Iraq.
A spokesperson for the Pentagon's Central Command (Centcom) said the "preponderance of evidence" revealed when allegations over five attacks were investigated indicated that eight people were killed and three injured.
"We deeply regret the unintentional loss of life and injuries resulting from those airstrikes and express our deepest sympathies to the victims' families and those affected," he added.
"The Coalition takes all feasible precautions to avoid civilian casualties during the course of military operations.
"In all of the cases released today, assessments determined that although the air strikes complied with the law of armed conflict and all appropriate precautions were taken, civilian casualties unfortunately did occur."
The first strike was in Hawija, Iraq, on 12 April 2015, when a missile targeting an Isis "tactical unit" killed two unidentified civilians.
In Syria on 11 June, another Isis unit was being targeted in Suluk, Raqqa governate, when three civilians died.
Eight days later, a civilian was injured after "appearing in the target area after the US aircraft released its weapon" against two Isis vehicles in Tall al Adwaniyah, Syria.
On 29 June during strikes against Isis units and vehicles in Haditha, Iraq, two more civilians were injured.
"After the US aircraft engaged the target and two seconds prior to impact, a car slowed in front of the Isis vehicles while a motorcycle simultaneously passed by," a Centcom spokesperson said.
"The target vehicle was destroyed in the strike but there was insufficient evidence to determine the level of injuries to the civilians operating the passing car and motorcycle."
Three civilians were later killed in a strike against what the US terms an "Isis High Value Individual" in its de-facto capital of Raqqa on 4 July.
Centcom is reviewing further claims of civilian casualties in Syria and Iraq and said it will provide information on those investigations when they are completed.
In pictures: Syria air strikes (2014)
Show all 20
Earlier on Friday, Russia had accused the US of killing civilians while denying reports its own air strikes have killed hundreds of innocent civilians and targeted anti-government rebels instead of Isis.
Amnesty International put the civilian death toll from Russian strikes at 200 "at least" in a report released last month, while the UK-based Syrian Observatory for Human Rights (SOHR) put it at almost four times that figure, saying more than 600 Isis militants were also killed.
Britain joined the US-led coalition of a dozen nations bombing Syria in December, while Russia is co-ordinating its operation with the Syrian government and Iran and an Islamic Military Alliance has been formed by Saudi Arabia.
UN-brokered peace talks on 25 January are hoping to bring the Syrian government and opposition together, although Isis and other terrorist groups that control huge swathes of the country are not invited.
The five-year conflict has so far killed at least 250,000 people and forced more than four million Syrians to flee their country as refugees
Join our commenting forum
Join thought-provoking conversations, follow other Independent readers and see their replies