US likely to deploy 'up to 1,000 more ground troops' to Syria to defeat Isis in Raqqa
Potential move would involve lifting cap on ground numbers imposed by former President Barack Obama for fear of drawing the US deeper into Syria's complex civil war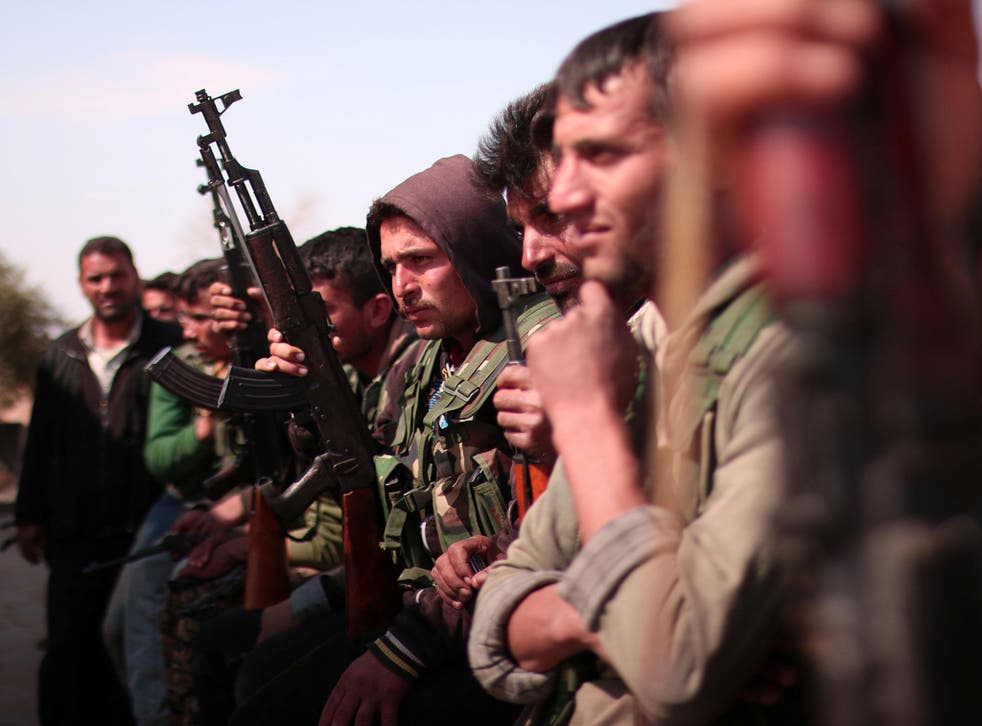 Up to 1,000 US soldiers could join the current 500 officially stationed in northern Syria ahead of the battle to remove Isis from its de facto capital of Raqqa, US defence officials have said.
The mainly Kurdish Syrian Democratic Forces (SDF) managed to cut off all land supply routes leading in and out of Raqqa last week. The offensive to retake the town itself is expected to begin imminently.
The potential deployment, news of which was leaked to the Washington Post, would mean lifting the current caps on ground troops numbers in the conflict.
President Donald Trump's predecessor Barack Obama strongly resisted calls to involve more ground troops in the fight against Isis on the grounds that boots on the ground would draw the US deeper into Syria's complex civil war.
Analysts have also noted an increased US military presence in the country could cause clashes with Russian forces, which operate in the country at the request of ally Syrian President Bashar al-Assad.
The new troops would not engage in direct combat, an official said speaking on the condition of anonymity, instead fulfilling the same advisory roles to Arab and Kurdish SDF fighters in Syria the US military currently holds over the border as part of the Iraqi coalition attempts to drive Isis from Mosul.
"This would still be by, with and through our local partners on the ground," one defence official said of the potential deployment.
It was reported in January that Mr Trump's administration had reportedly thrown out the pre-existing plans drawn up under his predecessor Barack Obama on how to remove Isis from Raqqa, asking the US military's chiefs of staff to draw up new strategies for defeating the group, as well as the possibility of establishing safe zones for civilians in Syria.
The new president said on the campaign trail he would defeat Isis "quickly" after taking office, in the past referencing a "top secret plan".
The US and its allies, as well as Russia and the Syrian government, have been fighting to remove Isis from its territory in Syria and Iraq since the group blitzed across the region in the summer of 2014.
While Mr Trump has said in the past he would considering working alongside Russia to defeat Isis, there are no plans to cooperate on the Raqqa offensive at present.
The upcoming battle is further complicated by US ally Turkey's instance the country severs ties with the SDF. The US considers the mainly Kurdish umbrella group the most effective fighting force against the extremists, but Ankara designates them a terrorist threat.
Register for free to continue reading
Registration is a free and easy way to support our truly independent journalism
By registering, you will also enjoy limited access to Premium articles, exclusive newsletters, commenting, and virtual events with our leading journalists
Already have an account? sign in
Register for free to continue reading
Registration is a free and easy way to support our truly independent journalism
By registering, you will also enjoy limited access to Premium articles, exclusive newsletters, commenting, and virtual events with our leading journalists
Already have an account? sign in
Join our new commenting forum
Join thought-provoking conversations, follow other Independent readers and see their replies