US drone strikes kill seven suspected Taliban militants in Pakistan
Separate operation sees alleged mastermind of Peshawar school attack killed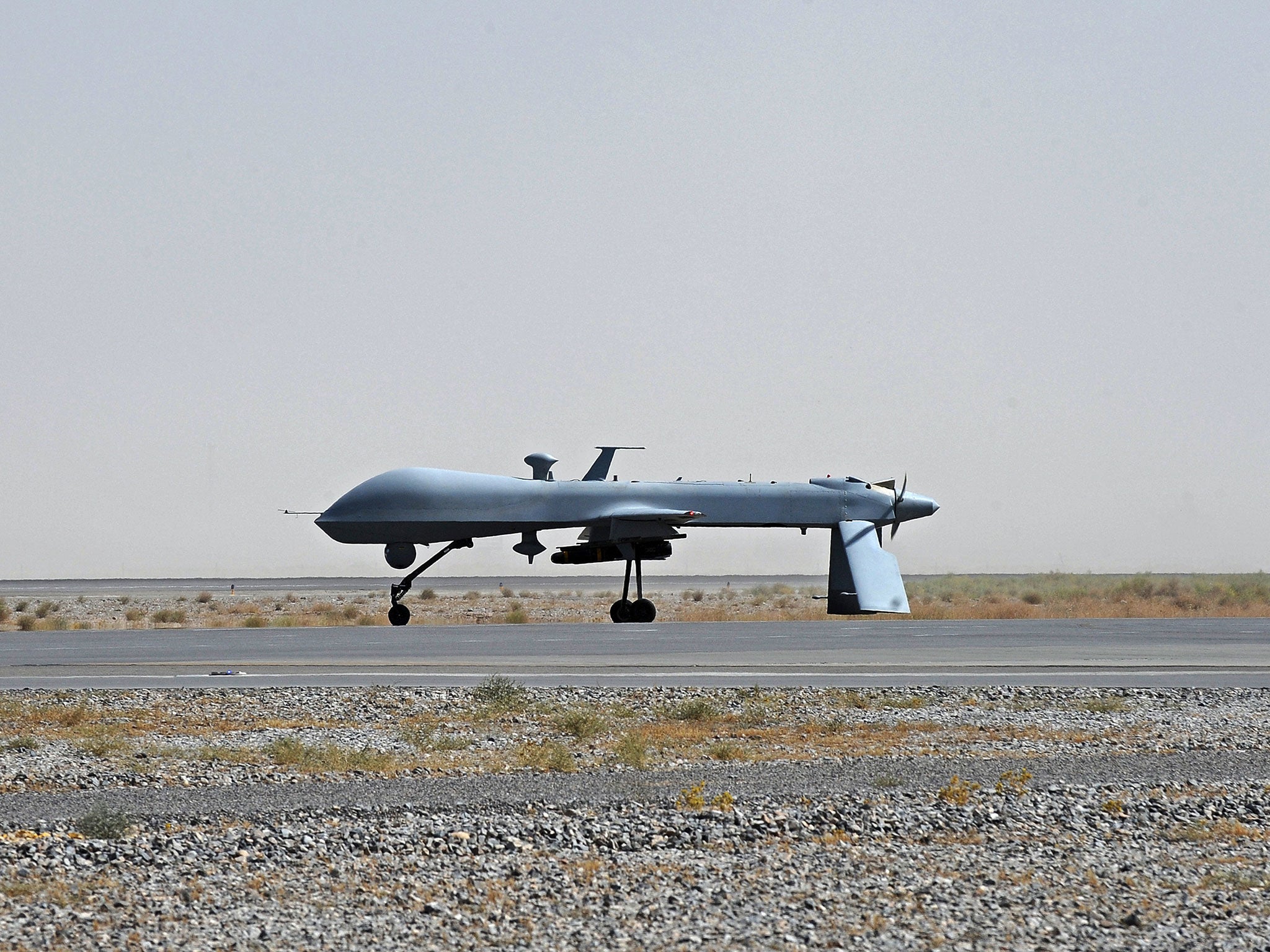 Seven suspected Taliban militants have been killed in two US drone strikes in Pakistan, according to officials - while security forces may also have killed the man who allegedly planned the recent murderous attack on a school.
The early-morning attacks took place in North Waziristan, near the Afghan border, hitting compounds belonging to the Punjabi Taliban and some Uzbek fighters.
The first attack, on a training facility run by a local Taliban commander in the village of Kund, killed four militants. The second drone strike killed three militants in another village, Mangrotai.
Meanwhile, a Pakistani police official has claimed that "commander Saddam", the man accused of masterminding the massacre at a school in Peshawar which claimed the lives of 149 children, has also been killed in a separate operation in Khyber.
"Saddam was the mastermind of several attacks," Shahab Ali Shah, a senior police officer in Khyber, told The Express Tribune. "He was accused of being the facilitator in the Peshawar school attack."
Shah also claimed that Saddam had been involved in several attacks against health workers administering polio vaccines in the country.
Shah said that Saddam was killed in the hour-long shootout, while his six accomplices were injured and arrested. He said Saddam helped plan the Peshawar school attack and was also involved in attacks on health workers giving polio vaccinations in the Peshawar valley.
Drone strikes are unpopular in Pakistan where many consider them a violation of the country's sovereignty and resent the collateral damage caused to Pakistani civilians. But the US insists these attacks are effective to eliminate militants in areas inaccessible to the Pakistani military.
Additional reporting by AP
Join our commenting forum
Join thought-provoking conversations, follow other Independent readers and see their replies