US 'intercepted Syrian preparation communications' ahead of chemical attack
Unnamed official tells CNN an intelligence review found evidence of Syrian military and chemical experts discussing plans for a poison gas strike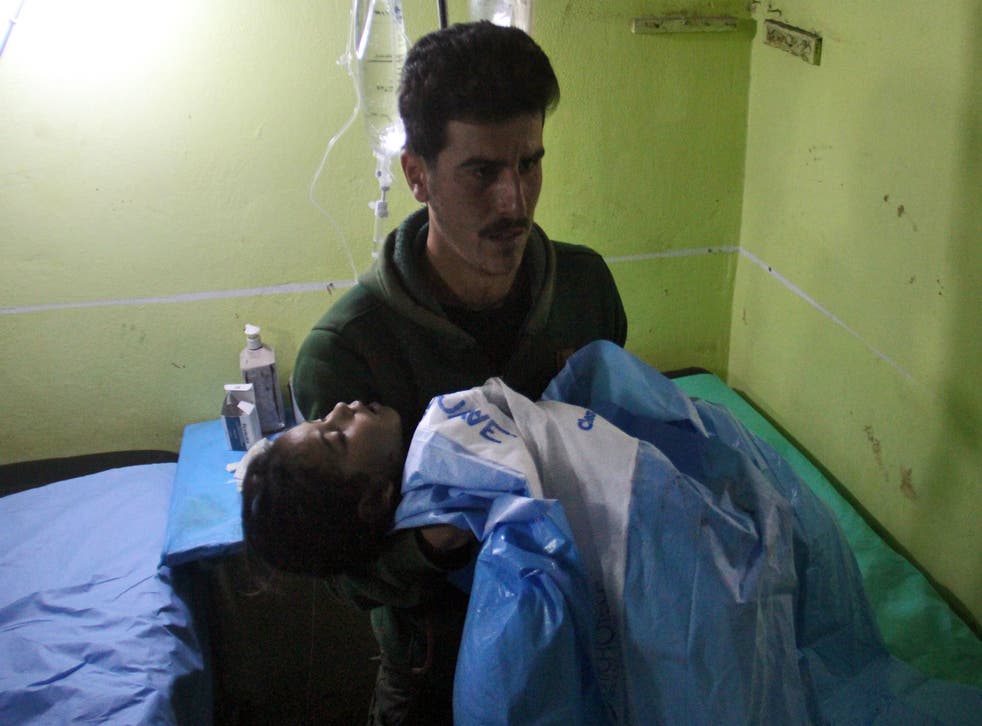 The Pentagon has intercepted Syrian regime communications in which military sources discussed preparation for the alleged chemical weapons attack on a rebel-held village, an unnamed US official has said.
The anonymous source stressed to CNN that the US did not have prior warning of the attack, but had found the communications during a review of all intelligence captured in the hours just before and after the April 4 incident which killed more than 80 people.
All Western intelligence services haves said they believe beyond reasonable doubt that Syrian President Bashar al-Assad's government deliberately carried out a chemical attack
Boris Johnson dismayed by Russian UN Syria veto
A declassified intelligence assessment from the White House concluded the US "is confident that the Syrian regime conducted a chemical weapons attack, using the nerve agent sarin" on the rebel-held village of Khan Sheikhoun in Idlib province.
The report said satellite imagery, laboratory analysis of physiological samples from victims and a "significant body of open source reporting" which could not have been fabricated led to the initial assessment.
Turkish and British scientific tests also found evidence of exposure to sarin - a nerve agent - and chlorine in victims' bodies.
In pictures: US missile strike against Syria

Show all 7
Both Damascus and its allies in Moscow have denied the regime used chemical weapons on the village, maintaining that the casualties were caused by gases released by gases released after an al-Qaeda affiliated ammunitions depot was hit by conventional munitions in a government air raid.
The Syrian government agreed to surrender its chemical weapons stocks to an international watchdog after the deaths of hundreds in a rebel-held suburb of Damascus in 2013, although the opposition has long accused the regime of holding back some of its supply.
Another senior US official told the AP on condition of anonymity earlier this week that initial US investigations have concluded that Russia was aware in advance of the suspected chemical strike.
A Russian-operated drone flew over a hospital building in Idlib province on April 4 as victims were rushed there for treatment, a Trump administration official said.
The hospital was then bombed by either Russian or Syrian forces in what American intel believes was an attempt to cover up the alleged usage of the chemical weapons.
"I would like to think that [Russia] didn't know, but certainly they could have," President Donald Trump told reporters at The White House on Wednesday, adding that the Pentagon was still investigating whether Moscow was complicit in the attack. The Kremlin has denied all allegations.
Also on Wednesday, Russia's representative to the United Nations vetoed a Security Council resolution condemning the attack and calling for an immediate international investigation.
The draft text called on the Syrian government to provide flight plans, flight logs and other operational military information from the day of the strike.
Join our new commenting forum
Join thought-provoking conversations, follow other Independent readers and see their replies