US warship fires warning shots at Iranian vessels in close encounter
Iranian actions 'deemed unsafe and unprofessional'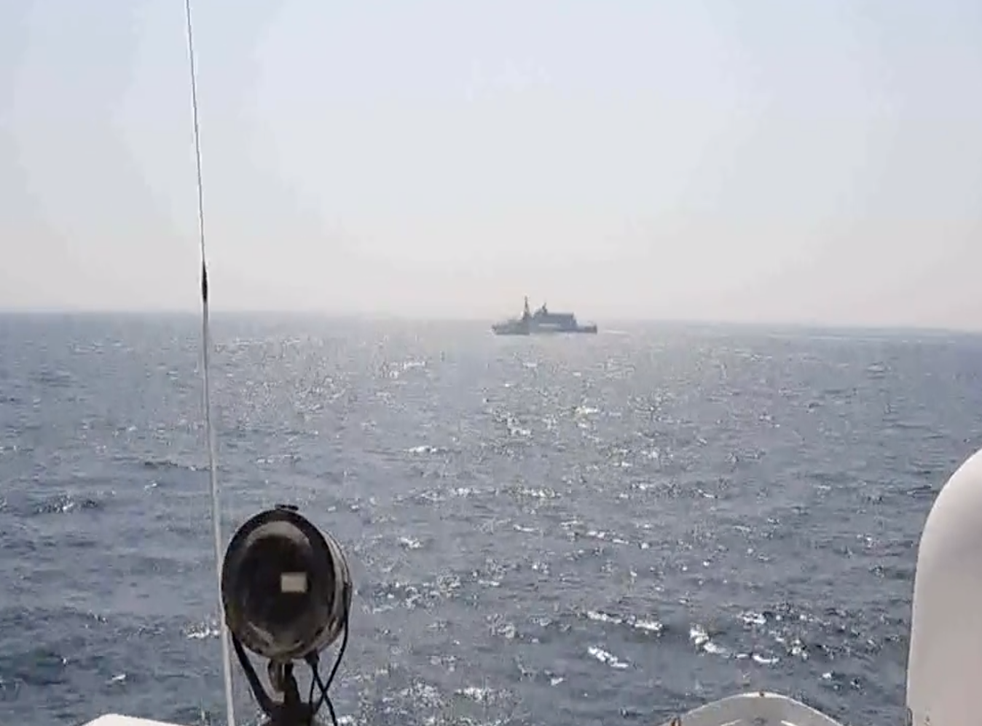 A US warship fired warning shots after three Iranian navy vessels "harassed" American ships operating in the Persian Gulf, the US Navy said.
Iran's Islamic Revolutionary Guard Corps Navy (IRGCN) ships came within 68 yards of the American ships, prompting one to fire warning shots, according to the US Navy's Fifth Fleet spokesperson.
Commander Rebecca Rebarich said three fast IRGC Navy vessels came within 68 yards of the USS Firebolt, a Navy patrol coast ship, and the Coast Guard cutter Baranoff.
"The Iranian ships kept operating close to the US vessels despite repeated bridge-to-bridge warnings and the use of loud-hailer devices. In response, the Firebolt fired warning shots."
At that point, the "Iranian ships backed away to a safe distance."
In the statement, Cdr Rebarich said: "Throughout the interaction, US forces proactively communicated with the IRGCN vessels and executed pre-planned responses to reduce the risk of miscalculation, avoid a collision, and to de-escalate the situation."
This was the second time in one month that ships from the IRGC Navy have harassed US vessels in the Persian Gulf. On 2 April, four IRGC ships came within 70 yards of the two US coast guard cutters.
Cdr Rebarich said: "We do not assess this is a new trend. We assess every interaction based on the facts and circumstances."
Firebolt and Baranof were conducting routine maritime security operations in international waters during the time of the incident, the statement said.
Iranian actions on 2 April, she said "were deemed unsafe and unprofessional" and that increased the risk of collision and those three Iranian ships did not follow the maritime "rules of the road."
Meanwhile, Marine General Kenneth McKenzie told Reuters: "The activities we typically see from the IRGC Navy are not necessarily activities that are directed by the Supreme Leader or from the Iranian state, rather irresponsible actions by local commanders on the scene." 
In February this year, General McKenzie had urged Iran to refrain from provoking the US as Washington was upping the ante to salvage the 2015 nuclear deal with Tehran.
He told AFP: "I would think this would be a good time for everybody to behave soberly and cautiously, and see what happens." 
On Tuesday, Reuters reported that the United States military was careful not to let incidents with the IRGCN turn into a "cycle [of] provocation."
The US Naval Forces Central Command, 5th Fleet, said: "As professional mariners, we expect the IRGCN to operate with due regard for the safety of all vessels as required by international law."
The US Coast Guard ships have been operating in the Persian Gulf since 2003.
Join our new commenting forum
Join thought-provoking conversations, follow other Independent readers and see their replies