Victim describes being stabbed by fellow Israeli Jewish man shouting 'you deserve it, Arab b******s!'
'I shouted to him, 'I'm a Jew,' but he tried to continue,' Uriel Razkan said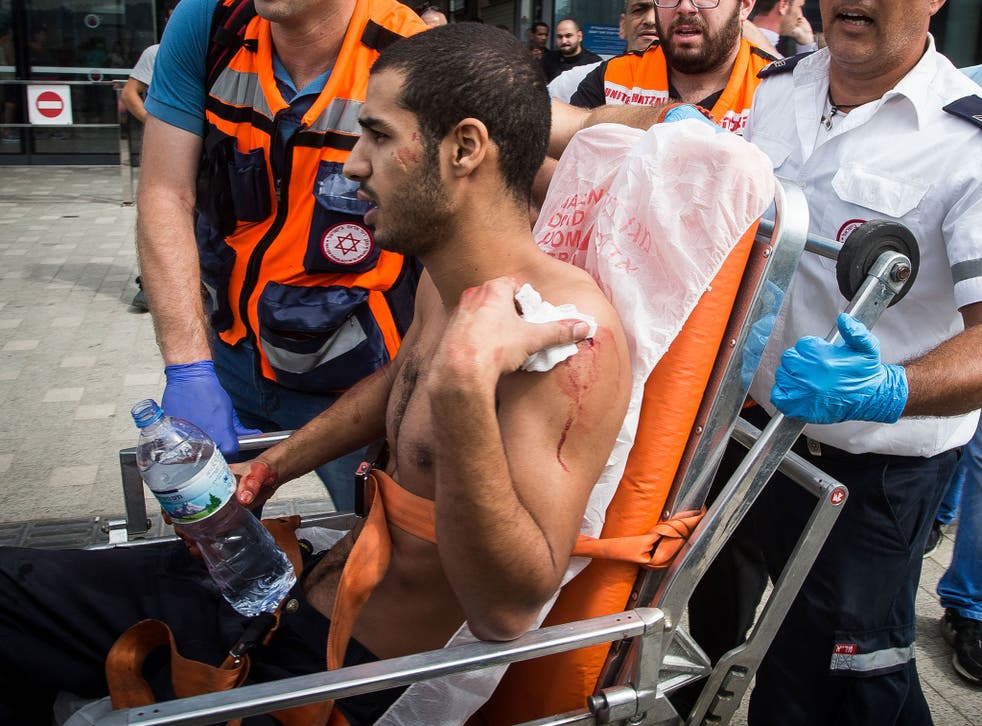 A Jewish man has described the moment he was stabbed by a fellow Israeli man who mistakenly thought he was an Arab.
Uriel Razkan was in a car park near an Ikea store in Kiryat Ata when he was attacked on Tuesday morning.
Speaking to Army Radio after being treated in hospital, the grocer said: "I'm working, and suddenly I feel four knife stabs in my back.
"I heard a shout, 'You deserve it, you deserve it, Arab bastards!' When I turn around I see a Haredi (Orthodox) man.
"I shouted to him, 'I'm a Jew,' but he tried to continue. I just ran away - otherwise I would have been killed."
Police arrested his attacker and believe he may have stabbed Mr Razkan in a misdirected revenge attack following a wave of stabbings by Palestinians in recent weeks, the Times of Israel reported.
The suspect allegedly approached an Arab man first and asked if he was Arab, which the man denied.
Mr Razkan, who is recovering from his injuries, said that both Israelis and Palestinians were committing "racist hate crimes", adding: "If I were Arab, it still wouldn't have been okay. You shouldn't stab anybody."
The Israeli–Palestinian conflict intensifies

Show all 10
Tuesday was the worst day of violence in Israel and the Occupied Palestinian Territories since tensions erupted last month.
Three Israelis and three Palestinians, including two attackers, were killed and many more were injured in stabbings, shootings, rock-throwing and clashes with security forces.
The Security Cabinet authorised police to close off Arab and Palestinian areas of Jerusalem in an emergency meeting last night that introduced a raft of controversial new measures.
Hundreds of soldiers are being deployed in the city and across Israel today as tensions continue to increase.
Eight Israelis have died in a string of stabbings, shootings and the stoning of a car, while 29 Palestinians - including 12 identified by Israel as attackers - have been killed in the last two weeks.