Video shows Kurds waving white flag 'shot by Turkish soldiers'
Other footage, too graphic to show, shows several people lying motionless on the ground in pools of blood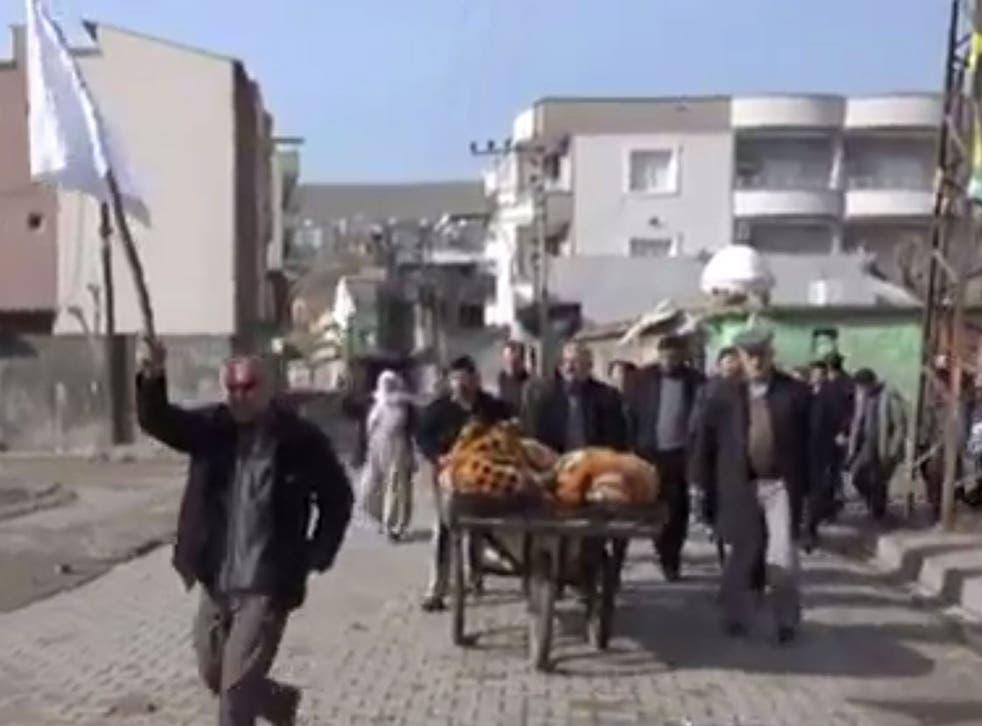 A video has been shared allegedly showing Turkish forces firing on Kurdish civilians in the town of Cizre.
In the video, several civilians are shown waving white flags as they walk with a cart which appears to hold two covered bodies.
As they move through the streets, shots ring out, the crowd panics and runs to cover while the journalist continues to film.
Other footage, too graphic to show, shows several people lying motionless on the ground in pools of blood.
Shouting and screaming can be heard in the background.
The Turkish government has imposed curfews and clashed with fighters of the Kurdistan Workers' Party (PKK), which is considered a terrorist organisation in Turkey, since August.
Amnesty International criticised the curfews, saying: "The draconian restrictions imposed during indefinite curfews, some of which have been in place for over a month, increasingly resemble collective punishment, and must end."
The human rights group also said Turkey's curfews and cuts to services on Kurdish towns put the lives of up to 200,000 people at risk.
At least 150 civilians and hundreds of fighters have died in the conflict.
Join our new commenting forum
Join thought-provoking conversations, follow other Independent readers and see their replies