War with Isis: Jordan's pledge to fight militants on the ground is coup for US and its allies
Amman's promised offensive would solve huge problem for the West as MPs call for beefed-up British response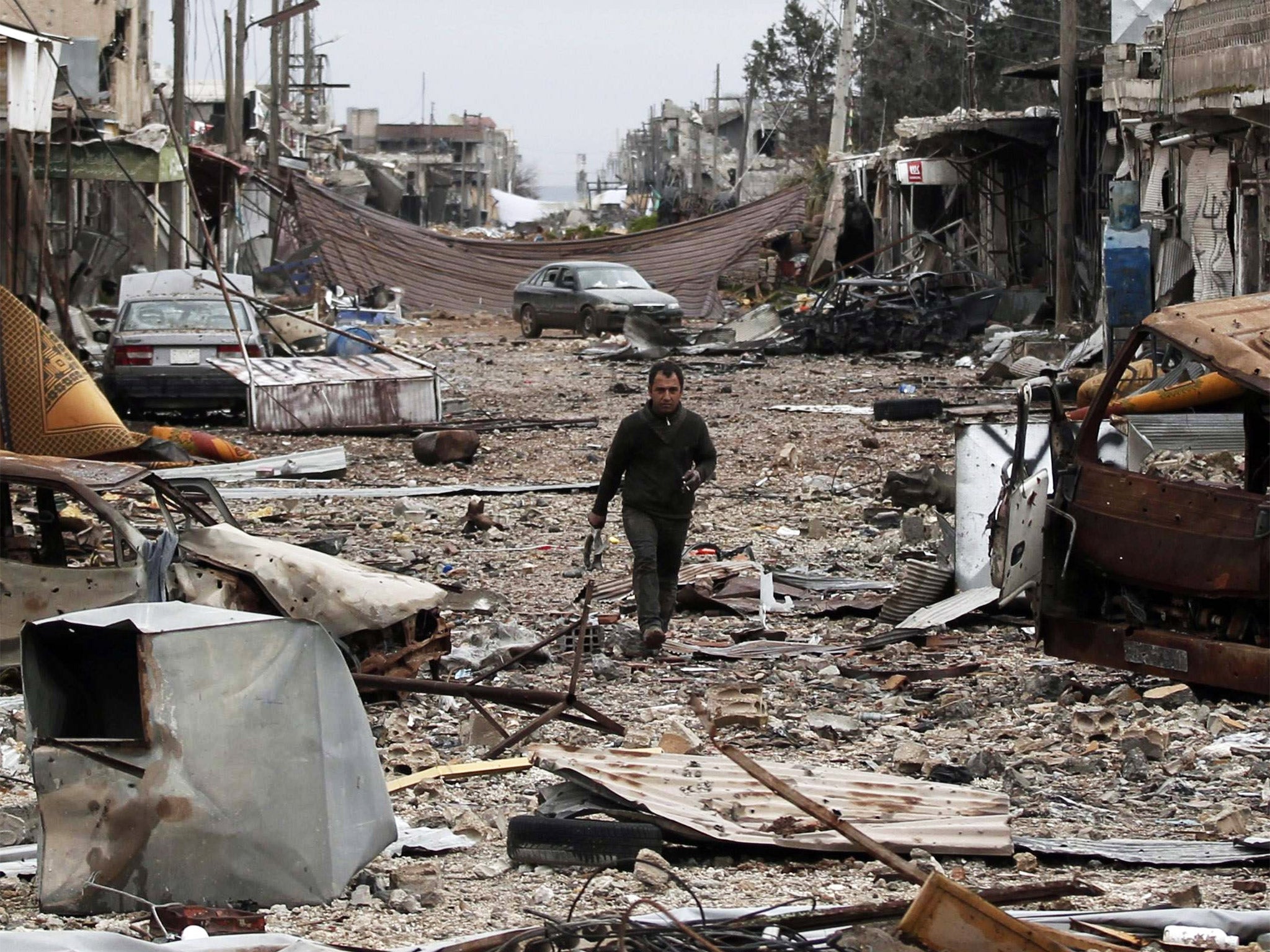 Hours after one of his pilots was seen being burned alive, an impassioned and angry King Abdullah told members of the US Congress that Jordan would be stepping up air strikes against Isis. "The only problem we are going to have," he declared, "is running out of fuel and bullets." Around the same time on Tuesday, US officials were forced to admit that the United Arab Emirates, a crucial ally, had dropped out of the mission.
The full ramifications of recent shocking events, the burning alive of Flight Lieutenant Muath al-Kasaesbeh and the grim retribution taken by Jordan with the hanging of two Iraqis convicted of terrorism are yet to be seen. But what happened has become, for many in the Middle East and beyond, a reason to take stock of the war on Isis.
The decision by the UAE to stop the air raids came after Lt Kasaesbeh's F-16 was shot down near Raqqa in December. The US, the Gulf state demanded, must dramatically improve search-and–rescue efforts, by placing V-22 Osprey aircraft, which can take off and land like helicopters, closer to the battleground.
But in his dressing down of the new American ambassador, Barbara Leaf, Foreign Minister Sheikh Abdullah bin Zayed Al-Nahyan also dwelt at length on the major role that Iran was now playing in the campaign against Isis in Iraq. The same concern about the rise in Shia influence was expressed by Prince Turki bin Faisal al-Saud during a visit to London in December. He was worried that Tehran will use its leverage in the military campaign to win concessions over its nuclear programme.
It is, of course, essential that the US and the West keeps the regional coalition together. This is not just because air strikes must, for diplomatic reasons, include Sunni states as well as Western ones, but what must follow if Isis and its allies are to be defeated – a land campaign. The training camps for "moderate" rebels are being set up in Jordan, Turkey and Saudi Arabia in tandem with similar facilities for the Peshmarga and Iraqi forces in Kurdistan and Iraq.
Power struggle: Isis areas gained and lost
Show all 1
US and Australian, as well as a relatively small number of British special forces, are on the ground. Although their role has been mainly confined to surveillance and calling down air strikes, some have reportedly been involved in setting up ambushes on insurgent convoys carrying "high value targets".
The US Secretary of State, John Kerry, claimed recently that more than 50 per cent of Isis leadership had been "eliminated". That level of attrition cannot be done by air raids alone. However, taking and holding ground from Isis would mean the involvement of regular forces.
The taking of Kobani, was a symbolic and morale-boosting victory for the disparate groups facing the Islamist extremists. But Isis and its allies seized more territories in the Homs, Raqqa, Idlib province and the Aleppo hinterland, mainly from other rebel groups.

One possibility mooted had been to put troops from regional states, such as UAE and Jordan, into Syria to support "moderate" rebels. But it is by no means certain that these governments would be willing to take that risk, with significant internal opposition to joining the US-led venture and fears now, following the terrible death of Lt Kasaesbeh, of what may happen to captured prisoners.
Samir al-Nasri, an Egyptian political analyst, pointed out: "The Arab Street, as the West likes to characterise it, is a volatile place. At present there is great anger against Daesh [Isis] but that anger might go in other directions. The West has to be careful not to get drawn into another Iraq war, but rulers in this neighbourhood have to be careful as well."
So far, the only officially acknowledged engagement between Western forces and Isis took place last month when Canadian soldiers went to the aid of Iraqi troops. With hundreds more US forces arriving, these clashes are likely to take place much more – "mission creep".
It seems highly unlikely, however, that British troops will get involved. A report by the Commons defence committee due out today is scathing in its criticism of the Cameron government's efforts so far. On a visit to Iraq in December, the MPs found that there were only three UK personnel outside the relatively safe Kurdish areas compared with 400 Australians and 280 Italians, let alone the Americans. The RAF, they discovered, had carried out just 6 per cent of air strikes.
The committee chairman, Rory Stewart, was disheartened that the UK is wasting the experience it gained in the country, especially of the Shia south. A commander, who has extensive experience of Iraq following the overthrow of Saddam Hussein, cautioned against the murder of Lt Kasaesbeh influencing strategy. Major General Jonathan Shaw, a former head of special forces and British commander in Iraq, said: "It was a terrible thing and obviously one has utmost sympathy for his family. But it was the death of just one man and this should not shape policy.
"This is a long war. Isis has made gains, but it is having huge problems as well. The extremists are being damaged, they are turning on each other, not just in Iraq and Syria, but elsewhere. We are seeing Isis followers killing Taliban commanders in Afghanistan, Isis killing al-Qaeda, al-Qaeda killing Isis.
"The lead in fighting the extremists must come from the regional players, Saudi Arabia, Jordan, UAE. It would be a dreadful mistake to put Western, Christian, ground forces back into Iraq and the region."