William Hague 'concerned' that Assad forces have used chemical weapons in Syria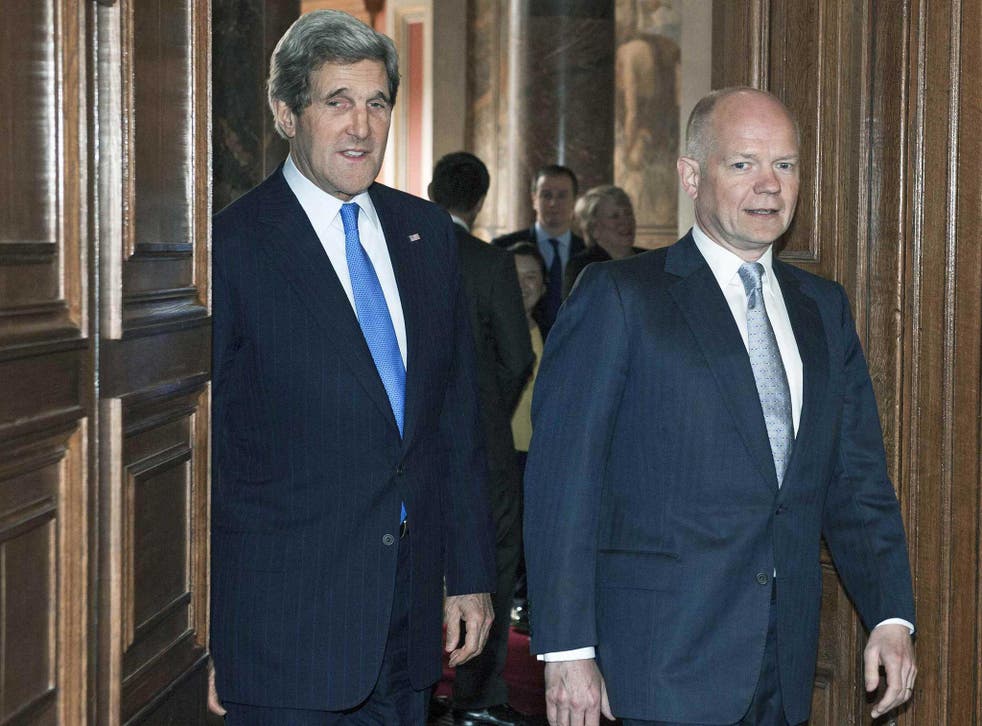 Britain has become increasingly concerned that there is clear evidence government forces have used chemical weapons in the Syrian conflict, the Foreign Secretary said.
William Hague told the House of Commons that claims of chemical weapons use should be urgently investigated. He called on President Assad's regime to cooperate fully with the probe and allow United Nations investigators unfettered access to all areas of the country.
"They should take heed that the world is watching and those who order the use of chemical weapons or participate in their use must be held to account," Mr Hague said.
His warning came as soil samples from random sites in Syria were reportedly smuggled back to the UK for testing. Intelligence sources told the BBC that evidence taken from Syria showed signs of "some use of chemical weapons" but it was not clear by which side.
When questioned by ministers on the subject, Mr Hague said he would not comment on intelligence matters.
But he welcomed plans from the UN secretary general, Ban Ki-moon, to launch an investigation into allegations of Syrian chemical weapons use.
The country is one of only a handful that has failed to sign the Chemical Weapons Convention and is thought to have stockpiles of mustard gas and the nerve agent sarin.
The focus of the UN investigation will be Khan al-Assal, in the Aleppo province, where last month Damascus claimed rebel forces used chemical weapons.
But rebel commanders in turn accused government forces of carrying out the attack that left victims suffering breathing difficulties and bluish skin.
The UN has said more than 70,000 people have been killed in Syrian during its two-year civil war and a further 1million residents have fled the country.
Join our new commenting forum
Join thought-provoking conversations, follow other Independent readers and see their replies