William Hague halts ship carrying Russian helicopters to Syrian forces
London insurers withdraw vessel's cover after pressure from US authorities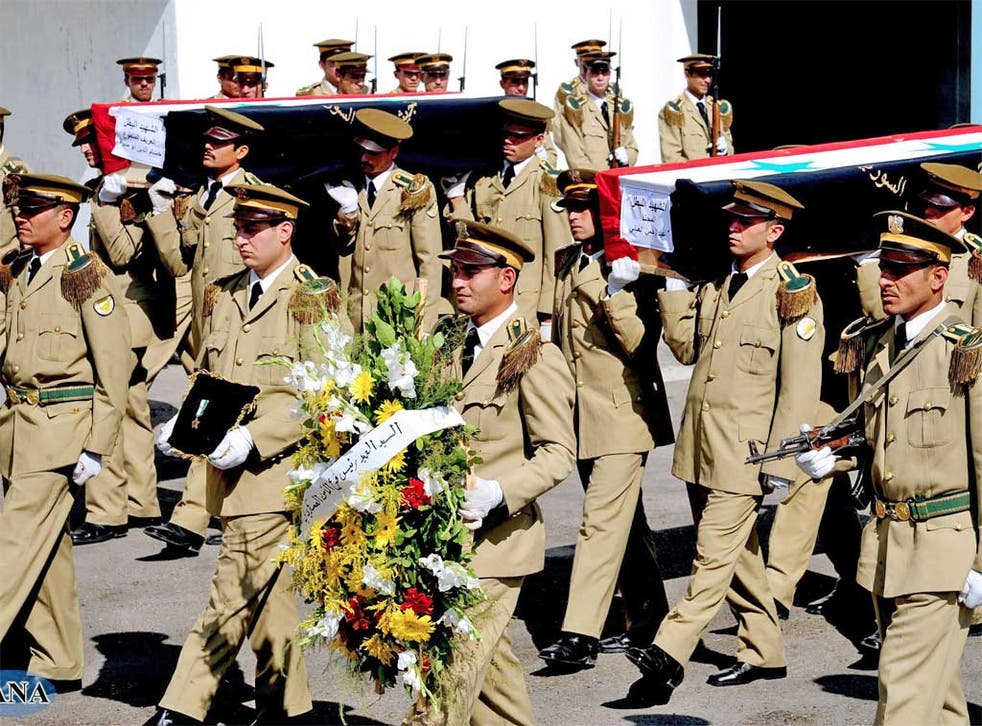 A ship believed to be carrying a consignment of refurbished attack helicopters known as "flying tanks" to Syria is on its way back to Russia after Britain intervened to halt the shipment, the Foreign Secretary, William Hague, said yesterday.
The Russian-operated MV Alaed's London-based insurer, Standard Club, withdrew its coverage after questions were raised about the ship's cargo. After halting for several hours off the Western Isles, Mr Hague said the ship had turned back.
The US is understood to have asked British officials to pressure Standard Club to cease its cover, citing EU sanctions controlling the transfer of arms to the country. Accusations by the US Secretary of State, Hillary Clinton, that Russia was sending Syria attack helicopters – which are increasingly being used by the Assad regime in its assaults on rebel strongholds – set off an angry war of words between Moscow and Washington last week.
"We've had discussions with Russia about [the supply of arms to Syria] specifically and I'm pleased the ship that was reported to be carrying arms to Syria has now turned back, apparently towards Russia," Mr Hague told Parliament yesterday. He described the political situation in Syria as "dire" and urged all sides to implement the UN-backed peace plan.
Lack of insurance would impede the MV Alaed's ability to dock legally. Though this is unlikely to be an issue at its destination, the ship would be unable to refuel elsewhere, which may have forced its decision to return to port. It is reported to be carrying a dozen M-25 helicopters, which were reserved in Kaliningrad. The Syrian Observatory for Human Rights said helicopter gunships were used yesterday in a fresh attack on the rebel bastion of Rastan. As the continued violence cast further doubts about the future of the UN mission, its chief prepared to brief the Security Council in New York. Major-General Robert Mood announced the suspension of the mission at the weekend, citing a sharp upsurge in violence.
The UN Security Council will make the final decision as to whether its 300-strong team of blue berets should be brought home. As the team represents the only strand of the UN-Arab League envoy Kofi Annan's peace plan being enacted, its withdrawal would be a withering blow to the initiative.
"When the monitors came to Homs many of the families who had fled felt safe enough to return to their homes," said Waleed al-Fares, an activist in the Free Syrian Army-controlled Khalidya district of Homs, where shelling is intense and water and food shortages are reaching critical levels. "Now there's no possibility to leave."
Maj-Gen Mood, a Norwegian, has urged both sides to allow the safe evacuation of women, children, the elderly and injured from conflict zones. The Syrian government claimed yesterday that the FSA was impeding the evacuation by using civilians as "human shields".
Register for free to continue reading
Registration is a free and easy way to support our truly independent journalism
By registering, you will also enjoy limited access to Premium articles, exclusive newsletters, commenting, and virtual events with our leading journalists
Already have an account? sign in
Register for free to continue reading
Registration is a free and easy way to support our truly independent journalism
By registering, you will also enjoy limited access to Premium articles, exclusive newsletters, commenting, and virtual events with our leading journalists
Already have an account? sign in
Join our new commenting forum
Join thought-provoking conversations, follow other Independent readers and see their replies