'World's oldest rock drawings' uncovered in Iran by archaeologist
Professor says US sanctions have denied him research material and technology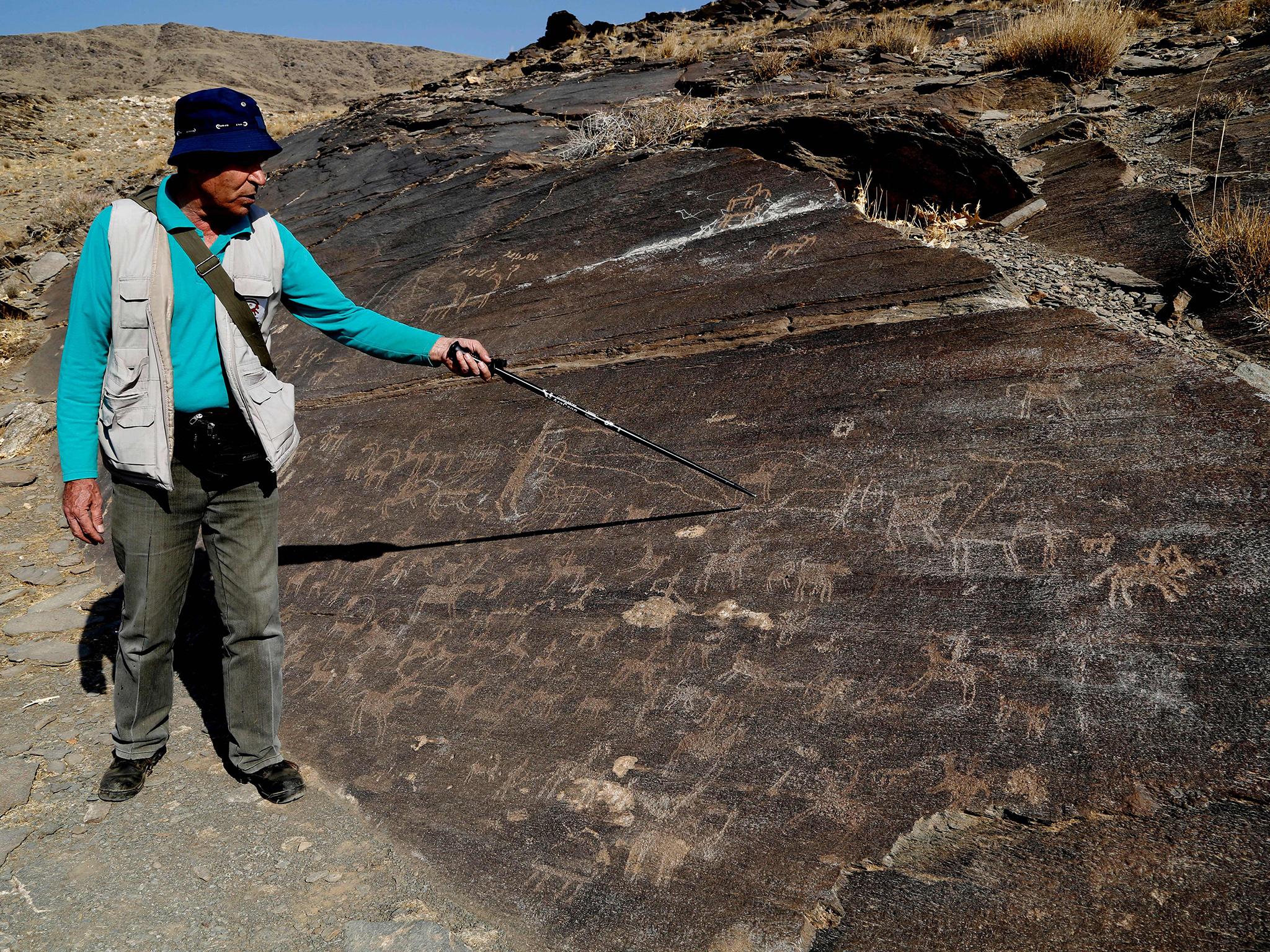 An Iranian archaeologist has discovered what he believes could be some of the oldest rock etchings on the planet.
The markings, which have only been seen by a few people, were discovered by Dr Mohammed Naserifard among a rock formation outside the town of Khomeyn in western Iran.
The professor believes etchings found at the top of an untouched hillside could be tens of thousands of years old.
However, he says sanctions imposed by the US on Iranian scientists has made it difficult to access definitive data and the tools for analysis.
Since 2002 Dr Naserifard claims to have discovered 50,000 ancient paintings and engravings during his journeys, which have taken him through a range of provinces.
In 2008, archaeology experts from the Netherlands visited the area with Dr Naserifard and said a cluster of drawings made using cups could be more than 40,000 years old.
One of the most striking pieces is a 4,000-year-old engraving of an ibex deer, complete with long curled horns, at the top of a hill. There are thought to be several similar markings further along the trail.
Dr Naserifard said his discoveries support the growing evidence that humans may have started to develop a common art tradition before leaving the Middle East.
"I was so excited, finding these works was like finding treasure," he told AFP. "But sanctions have deprived us of the technology. We hope we can soon bring this technology to Iran and gain more accurate and scientific information on these engravings."
World news in pictures
Show all 50
Iranian scientists are not allowed to use uranium analysis tools in their research due to US sanctions. The technology acts as a new form of carbon dating which can accurately estimate when something was created.
The professor is hoping to continue his research and involve archaeological institutions from around the world in his documentation project.
Join our commenting forum
Join thought-provoking conversations, follow other Independent readers and see their replies