Yemen: Houthis call for halt of Saudi Arabia's bombing campaign that's killed 500 people in two weeks
Senior Houthi wants 'non-aggressive parties' to broker peace talks with Saudi King Salman – who is ready for political meeting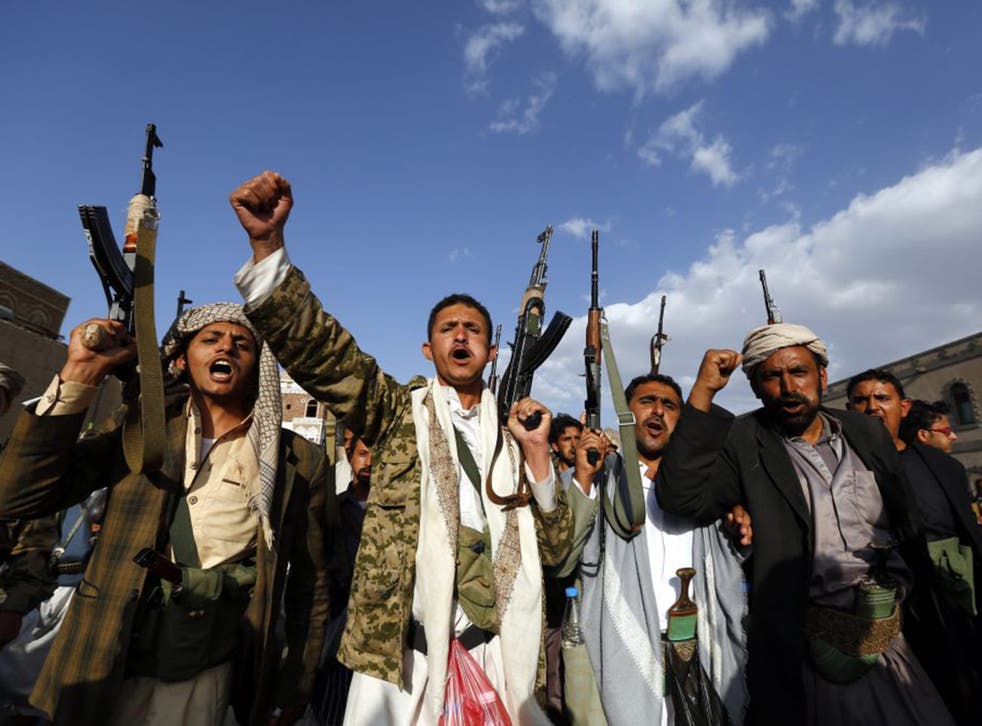 Yemeni fighters who control the capital are ready to talk peace with a Saudi Arabia after a devastating bombing campaign that's left more than 500 dead and 1,700 wounded in just two weeks.
Saudi Arabia's King Salman has also been quoted as saying the kingdom is ready for a political meeting of Yemeni parties under the auspices of the Gulf Co-operation Council (GCC), reports Reuters.
However, Yemen's Shi-ite Houthis, allied with Iran, are only willing to talk if the negotiations are overseen by 'non-aggressive' parties. That rules out talks brokered by the GCC, with five of the six member nations involved in the coalition bombing the Houthis.
But Saleh al-Sammad, former adviser to President Abd Rabbue Mansour Hadi, said they still seek peace, despite the 11-day bombing campaign by planes and warships from Saudi-led coalition forces.
He told Reuters: 'We still stand by our position on dialogue and we demand its continuation despite everything that has happened, on the basis of respect and acknowledging the other.
'We have no conditions except a halt to the aggression and sitting on the dialogue table within a specific time period ... and any international or regional parties that have no aggressive positions towards the Yemeni people can oversee the dialogue,' Sammad said, but didn't specify who they might be.
Sammad also said that he wanted the talks aired to the Yemeni people 'so that they can know who is the obstructer'.
Houthi fighters captured the capital Sanna six months ago and last month launched an offensive to the south that prompted president Hadi to flee to Saudi-Arabia as forces edged closer to his southern base of Aden.
It was this offensive which prompted the Saudis alongside Sunni Muslim Arab allies to launch the bombing campaign on March 26, which the United Nations says has killed more than 500 and injured more than 1,700.
The Houthis are backed by army units loyal to former ruler Ali Abdullah Saleh who stepped aside for Hadi in 2012. In emails to Reuters, Sammad said that the Houthis reject the return of Hadi to power in Yemen.
Tehran denies that it arms the Houthis but they're alliance with Houthi fighters has effectively turned Yemen into another front for Sunni Saudi Arabia's proxy war with Shi-ite rival Iran – along with Syria, Lebanon and Iraq.
Sammad denies the Houthis want control of the south, which has been home to a long-running secessionist movement, claiming that they're focused on the threat from Al-Qaeda.
'The sons of the south wll run their own affairs and they will have the more prominent role in the coming political scene', he told Reuters.
Join our new commenting forum
Join thought-provoking conversations, follow other Independent readers and see their replies